One of the benefits of booking a ski chalet package is the price, the all-inclusive nature of a chalet holiday represents great value for money where evening meals are included on six nights, one of the draw backs is it doesn't leave much time to sample the local restaurants. In fact unless you are prepared to pay for something you won't use, you only have one night to sample the local delights. The Chalet staffs night off!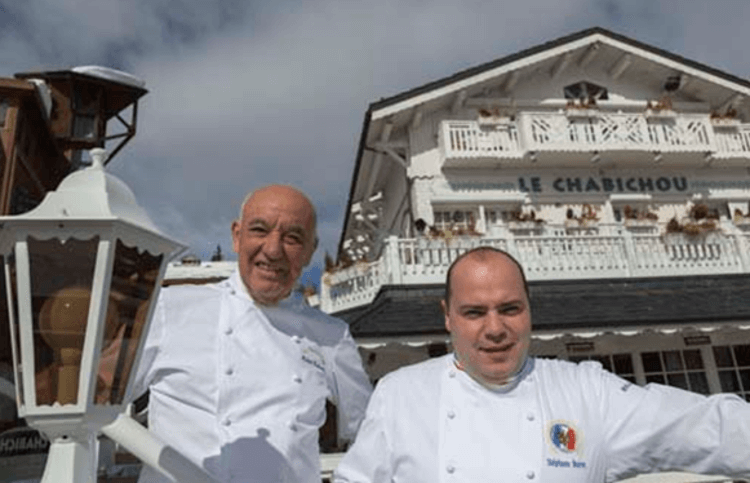 What if you want to make this night off special with a meal to remember?  If you choose, like many British skiers and snowboarder's, to book catered chalets holidays in the Three Valleys ski area in France you will be spoilt for choice with no less than 9 Michelin rated establishments to choose from.
With over 600km of ski slopes and a nett work of over 180 ski lifts the area includes so of the giant names in ski resorts such Courchevel, Meribel and Val Thorens. As well as other perfectly connected villages in the ski area such as La Praz, La Tania and St Martin du Belleville.  All of which have at least one Michelin starred restaurant.
Michelin starred restaurants to try in the 3 Valleys ski area
Le Strato** – Courchevel 1850
Chefs: Jean-André Charial, Sylvestre Walid, Jonathan Walid
www.hotelstrato.com
Tel: +33(0) 4 79 41 51 6
Le Chabichou** – Courchevel 1850
Chefs : Michel Rochedy and Stéphane Buron
www.chabichou-courchevel.com
Tel : +33 (0)4 79 08 00 55
Le 1947** du Cheval Blanc – Courchevel 1850
Chefs : Yannick Alleno and Denis Fetisson
www.chevalblanc.com
Tel : +33 (0) 4 79 00 50 50
Les Airelles** – Courchevel 1850
Chef : Pierre Gagnaire
www.airelles.fr
Tel : + 33 (0)4 79 00 38 38
La Table du Kilimandjaro* – Courchevel 1850
Chef : Nicolas Sale
www.hotelkilimandjaro.com
Tel : +33 (0)4 79 01 46 46
Le Farçon* – La Tania
Chef : Julien Machet
www.lefarcon.fr
Tel : +33 (0)4 79 08 80 34
La Bouitte** – St Martin de Belleville
Chefs : René and Maxime Meilleur
www.la-bouitte.com
Tel : +33 (0)4 79 08 96 77
L'Azimut* – Courchevel le Praz
Chef : François Moureaux
Tel : +33 (0)4 79 06 25 90
Skiline.co.uk are ski only travel agents specialising in catered ski chalet holidays for more information click here. Or call on 0208 313 3999
Related Blogs
Gourmet Food on the Ski Slopes