27th March 2017
We have always thought that good food is an important element of any great skiing holiday. But booking a ski chalet holiday when the chalet cook is most likely a student on a gap year means skiers don't expect cordon bleu cooking standards, but rather good quality home cooked food is often the best you can expect from your chalet cook.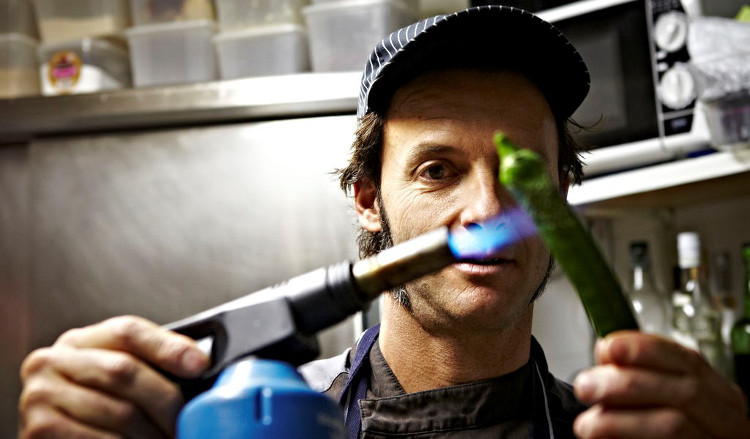 So, what if your skiing holiday booking is to celebrate an important anniversary and you want the food to reflect this?
Ski Line recommend booking the Chalet Saskia in Vaujany, a small satellite resort in the Alpe d'Huez ski area. The chef at Saskia, Marcus has been working as the chalet chef in Vaujany for the past 22 years, its very unusual for a chalet host to work more than just a couple of ski seasons. Marcus has made Vaujany his home and has no plans to move on from his role at chalet Saskia where he lives with his Spanish wife Rosa and his young daughter.
If Marcus was to enter the BBC's Master Chef, we are sure he'd win and if Michelle Roux Jnr ever comes to us for a skiing holiday he'd be booking a ski chalet holiday to Chalet Saskia.
At the time of writing this blog Chalet Saskia had 93 "excellent" reviews on Trip Advisor, what was a bit of a shock was that remarkably 5 reviews only thought their holiday was "very good." Every last one of these reviews mentions Marcus's food!
If you book a stay at Chalet Saskia, you had better bring some oversized ski pants because I guarantee after a 9 or 10-course taster menu yours won't fit by the end of the week!
About the chalet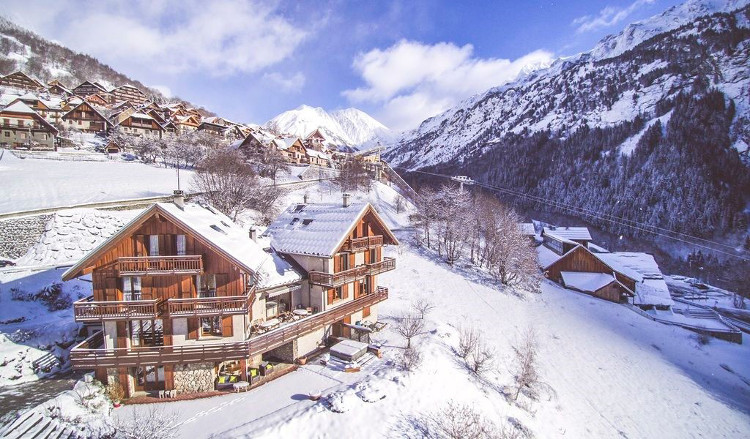 Chalet Saskia is a good quality ski chalet that sleeps up to 26 people or you can book half the chalet for between 10 to 13 people. The owners have added all the toys that the discerning skier is looking for; its an easy walking distance to the ski lifts, an open air hot tub on the decking with views across the ski slopes. There is also a wonderful sauna and games rooms with table tennis and table football. For Rugby 6 Nation fans, the Freeview TV dish shows all the games live.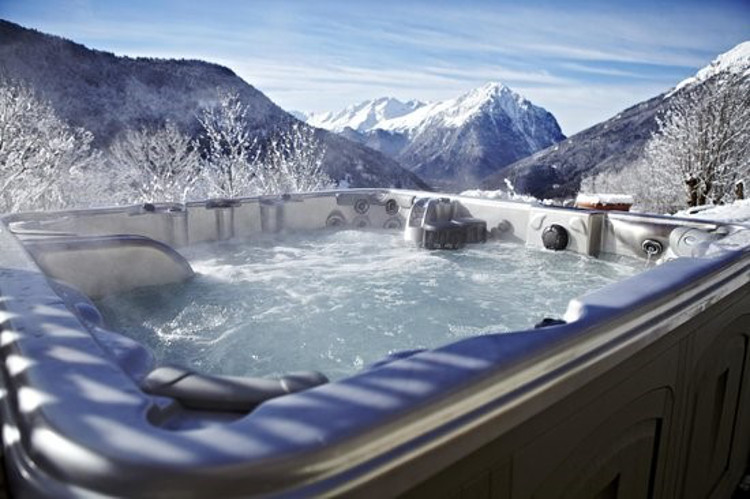 Vaujany invests €32 million in ski lifts
Vaujany is a small but very wealthy ski village because of a Hydro Electricity deal with EDF the village receives an income of €6 million per year, with this income guaranteed the resort has managed to secure funding of €32 million to upgrade the lifts over the next few years.
Perhaps Vaujany and Chalet Saskia should be on your bucket list for a great future skiing holiday!
See Related Blogs
The Alps Best chalet chef
Vaujany a backdoor ski resort in Alpe d'Huez.
Gourmet Food on the Ski Slopes
Michelin Starred Restaurants in the 3 Valleys