Avoriaz is the highest village in the Portes du Soleil ski area which offers over 600km of pistes in both the French and Swiss sectors. Avoriaz is the only true resort allowing ski-in/ski-out skiing from every holiday accommodation. No cars and a Centre Parcs styled swimming pool make Avoriaz a perfect choice for families and skiers who like a ski area bigger than they could ski in a week's stay.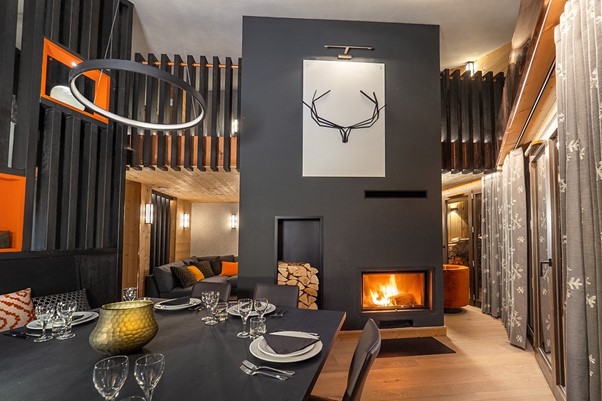 If you were a developer looking for the perfect location to build a ski chalet, you'd be hard-pressed to beat the location of Chalet Kobuk, ski-in/ski-out chalets in Avoriaz.
The chalet was built for the 2019 ski season but because of Covid, it barely saw any skiers but its location in this popular high altitude ski resort makes it a great choice for the discerning skier and snowboarders.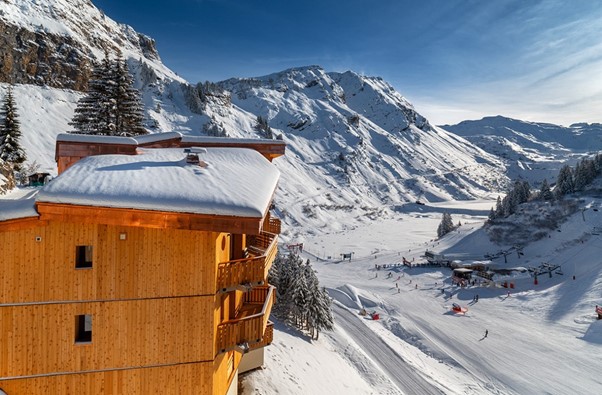 Chalet Kobuk is perfect for 8 to 10 guests, in 4 en-suite bedrooms, one of these rooms also has a set of bunk beds (charged at half the adult cost) perfect for children. The bedrooms occupy the lower two floors, the lounge and mezzanine are on the top floors.
If you choose a high-altitude ski resort, it's nice to have a view. Chalet Kobuk doesn't disappoint, huge picture windows and balconies draw in the mountain views both across the ski slopes and up the valley. The open plan living room is the ultimate place to relax at sunset and wonder at the snowcats below doing their thing.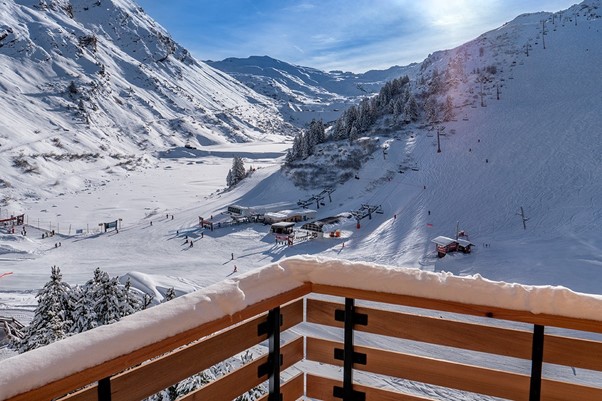 Also in the same building are the equally special ski chalets also available from Ski Line