There are a number of different ski resorts which are absolutely ideal for learning to ski in. Some of these include La Rosiere, Les Deux Alps, Neustift, Val Di Fassa, Les Gets, Filzmoos, Neiderau, and Hinterglemm to name but a few.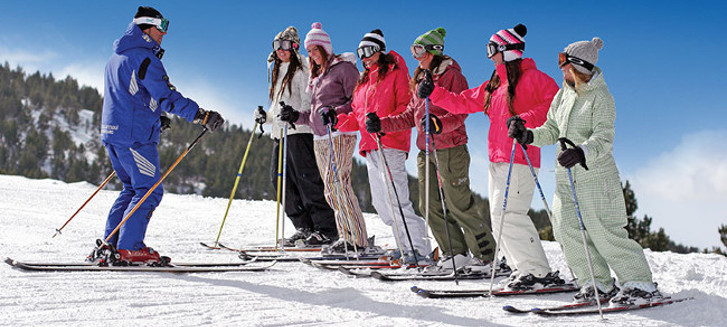 Best Resorts for Learning to Ski
The things to look for in a resort for learning to ski are the green and blue slopes, and a resort that will not break the bank for your lift pass – there's little point in paying for a highly priced Espace Killy lift pass with over 600km of piste when you will no doubt only ski 10 km of it as a new skiier!
For those with children there are plenty of family friendly ski resorts around the world and most will include ski lessons that allow children both learn as a group and therefore engage with likeminded children around them.
There are also plenty of options for skiers looking to refresh skills, particularly those who haven't been on the slopes for a few years!
Packages for Learning to Ski
The ski equipment rental prices should also be at the lower end too. Skiline has a mix of ski schools in all of our resorts, many of which come highly recommended by our staff and clients. Ski package holidays, whether it be ski Chalet holidays or hotel holidays, can usually offer deals for learn to ski packages which often work out much more cheaply that organising each element separately; our knowledgeable staff can help you decide which ski package will be the best value for money for you.
Kids or adults can learn to ski with full day lessons with our All inclusive skiing holidays with Club Med, where value for money shines through with all day lessons – making it the perfect to get the most out of your trip by progressing your skiing skills very quickly.