Ultimate guide to skiing in Morzine
20th June 2019
Morzine is one of our most requested destinations for skiing and snowboarding holidays, it's located between Avoriaz and Les Gets and its location in the middle of these two other iconic resorts means that it's perfectly positioned to access the full ski area of the Portes du Soleil with 650km of piste. The ski area sits on the French-Swiss border and because of this the ski area lays claim to be the largest internationally linked ski area in the world.
Reaching Morzine is simple, it's only a short transfer (about 70- 90 minutes) from Geneva airport which offers 100's of weekly flights from several UK airports.  Alpy Bus provides a timetabled bus service between Geneva airport and Morzine with prices from €29 each way. However, door to door private transfers are available through us with our preferred partner Ski Lifts.
Skiline offers an extensive choice of places to stay in Morzine from over 30  handpicked suppliers these include 59 catered ski chalets and chalet hotels, 25 of the best Hotels and 5 Apartments building offering a choice of sizes and budgets.
Here are 10 of our personal favourite places to stay in Morzine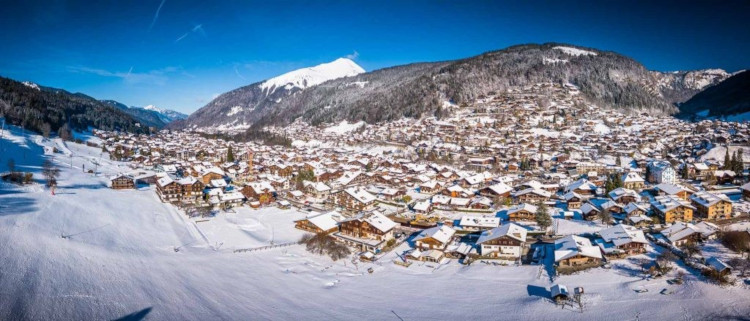 Morzine is an attractive town with predominantly chalet styled buildings. Morzine is quite spread out, so the three main lift stations provide excellent access to the skiing on both sides for the valley. Transport around the village can sometimes be tricky, so often, the best plan is to stay close to the centre near the shops, bars and the two main gondolas, Super Morzine or the Pleney cable car.
The Super Morzine gondola is located in the centre of the village to give access to Avoriaz, which is the highest skiing in the area.  For most of our clients, this is the favoured lift, which is reflected in the prices for chalets and hotels located near the Super Morzine lift. It's important to remember that you will take this lift up and down as there isn't a ski run back down from Avoriaz to Morzine, but queues are seldom a problem though.
On the other side of the town is via the Pleney lift, which is popular with beginners and low intermediate skiers because of the lovely long blue runs and open reds which return to the village or provide access across to Les Gets, which is popular with families with children.
The Nyon lift is located at the North end of the valley and accesses the Nyon-Chamossiere sector at 2010m. Two runs- one heads North West, marked on the piste map as a Freestyle area, the other heads North East via a col returning to the Nyon station. Because of their North facing slopes, the snow is often excellent. There are some challenging off-piste options here.  Via a connecting lift, it is also possible to reach Les Get and Les Chavannes sector.
The ski lifts are constantly undergoing upgrades, the lifts from the village are all either Gondolas or fast lifts, higher up there are still a few slower lifts and drags but queues aren't a problem.
Snow reliability is sometimes an issue in winters with poor snow, but the grassy slopes don't require the same snow depth as some ski resorts with rocky ground such as Val d'Isere – so don't be too worried. The artificial snowmaking is excellent in Morzine and with modem snowmaking, snow is made even when temperatures are above freezing.
Morzine Ski Pass costs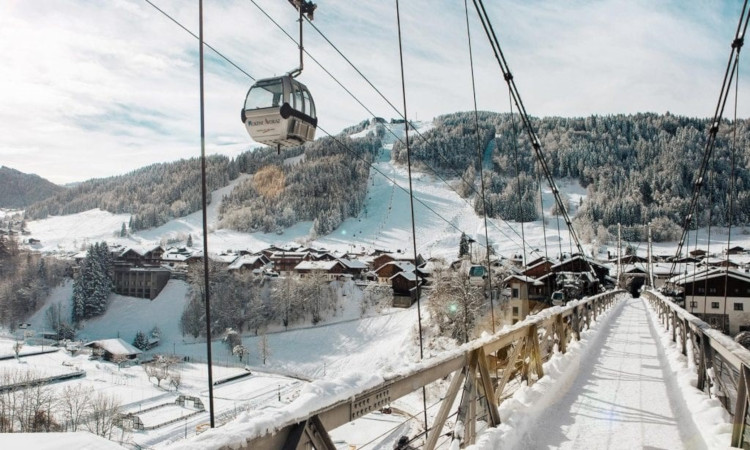 The local ski pass covers skiing in both Morzine and Les Gets, a 6-day adult pass costs €228 as the full area pass is only €285 most of our clients prefer to buy this as the difference between the two is worth the upgrade. A children's 6-day pass costs €174 local or €214 for the full area.  For skiers with a disability, a 6-day pass is just €83 (prices correct at time of publication)
The skiing in Morzine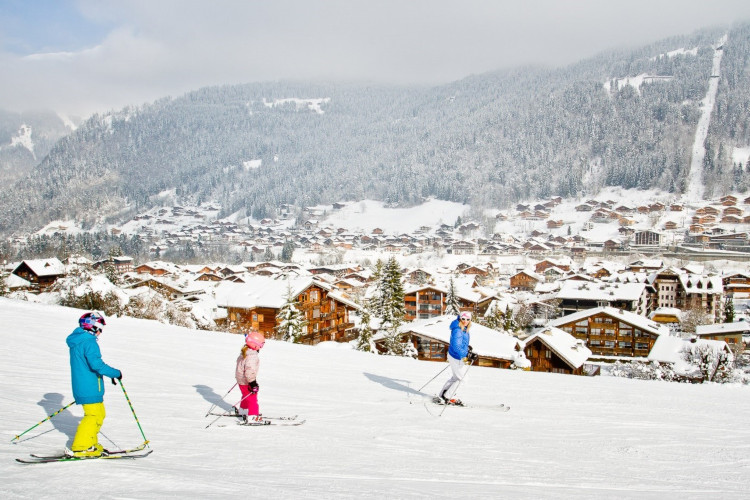 Morzine is perfect for intermediate skiers, the whole area is accessible and the choice in the full area makes it an ideal choice for all intermediate skiers.  Groups of friends with mixed abilities of skiers in the party will enjoy the skiing around Morzine too, many of the runs offer an alternative of either   Blues or Reds runs down from any lift.  There are lots of wooded runs above Morzine and over in Les Gets which are perfect if the weather closes in.
First-time skiers love the wide nursery slope above the village with a fine choice of progression runs to further develop their skills on the basics they have learnt. The runs accessed via the Pleney lift are popular with improving beginners.
Advanced skiers mostly opt for the full area pass, within the wider area there are some seriously challenging runs. We love the Swiss Wall near Chatel.  In the local area, the best challenges are via the Nyon and Chamossiere sectors. It's also worthwhile mentioning the Mont Chery mountain in Les Gets with an excellent black run and no crowds, even in the busiest weeks of the winter.
Best Ski Schools in Morzine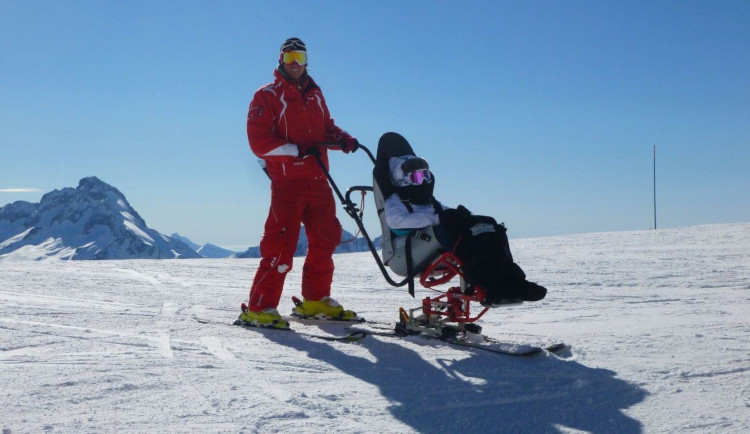 New Generation Morzine has built up a good reputation with British skiers both group and private lessons are available, our team are happy to help you with reservations.
Bass Morzine is another excellent ski school popular with Brits.
ESF in Morzine, the French ski school provide lessons including training for skiers with a disability.
Morzine for Families with young children needing childcare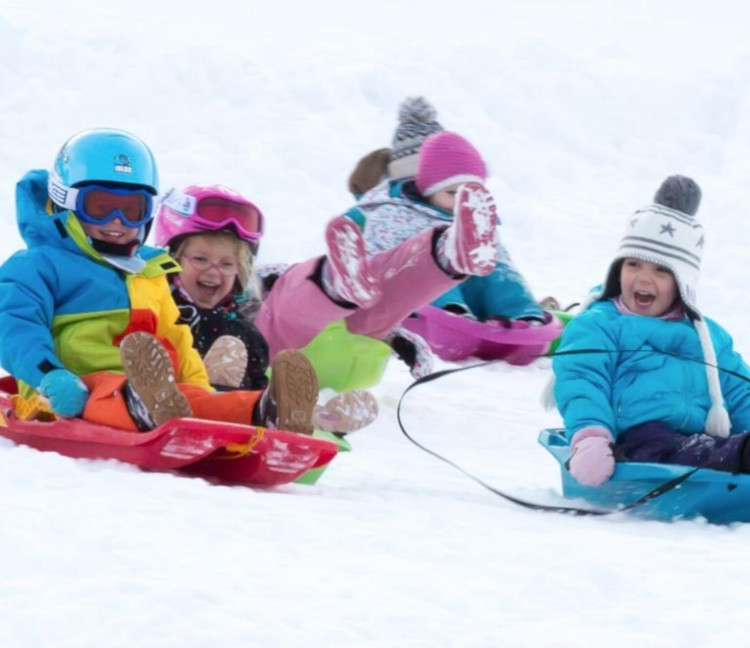 Morzine is a great choice for families with small children. Children don't like long airport transfers and being within an hour and a half from Geneva airport, Morzine is one of the best ski resorts you can reach quickly.
We work with Cheeky Monkeys, a childcare agency in Morzine with an excellent reputation. Private, qualified nannies are available through Cheeky Monkeys from just €85, bookings can be morning, afternoon or full day.
Cheeky Monkey nannies will care for your child in your ski chalet. In addition, they offer a Lunch Club where your child/children are collected from their ski school with supervised lunch provided for just €25 per child. This is a very popular option with parents who want to enjoy their skiing time without having to return to supervise their own child whilst the instructors have lunch.
Cheeky Monkeys also hire baby essentials such as car seats, high chairs, booster seats, changing mats and cots. This will save you bringing your own on holiday.
After dark in Morzine (après ski)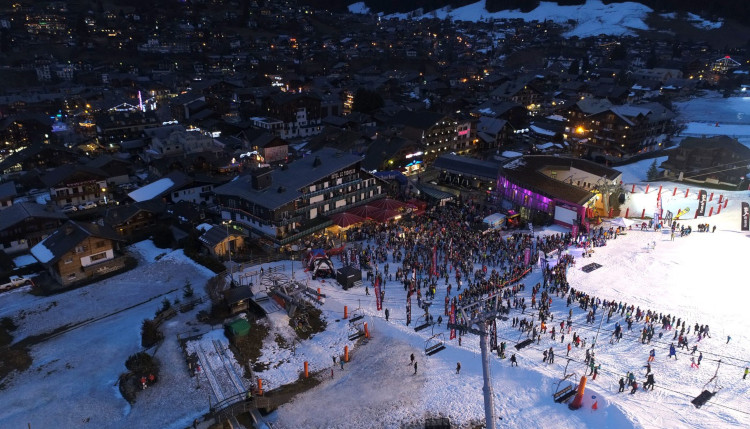 Morzine comes alive when the lights go down and there is no shortage of bars vying for your trade. Things kick off at the foot of the slopes as skiers end their day, the Tremplin is very lively, often with live music.
Bar Robinson and Dixie bar are Morzine institutions and are a popular venue later on in the evening and where most of the seasonaires hang out (cheap Beer).  Coyote bar has DJ's and dancing. The late-night haunts are the Opera and Laury's which stay open until the birds start singing.
Recommendations of restaurants in Morzine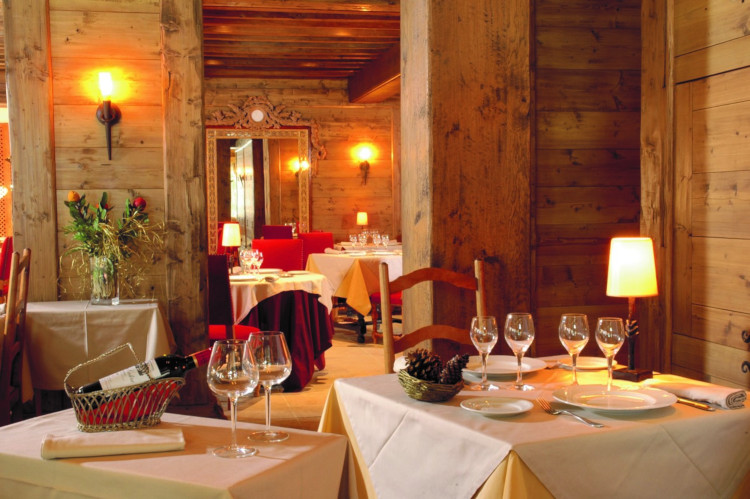 There's no shortage of excellent restaurants in Morzine including some fine hotel restaurants. We recommend the l'Atelier in the hotel Samoyede which offers both traditional mountain dishes and gourmet cuisine. We always stick to the set menu's which help to keep the costs down.
Chamades serves wonderfully presented dishes with an emphasis on taste, advance booking recommended.
For Savoyard dishes head for the Grange, it gets the thumbs up from our team (except form Mal)
Mal in our sales team is a bit of a philistine when it comes to food, was keen to nominate Ô Chalet which he reckons serves the best burgers in town. Mal is the biggest fan of Morzine in the office and skis in Morzine every year with his family, so who are we to argue about the best food for non-foodies?
Best restaurants on the mountain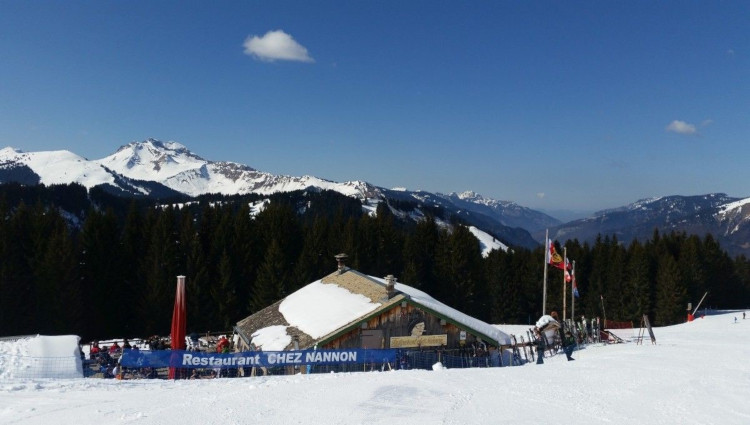 What can be better on a sunny winter's day than a long lunch on a terrace with a view over the mountains? The piste map shows a knife and folk logo to indicate the locations of restaurants but they didn't think to name them!
We love the cosy rustic Chez Nannon for Savoyard lunches, located between Nyon and Chamossiere. Also, try the Pointe de Nyon, our MD loved the duck salad (Mal didn't!).
Where to stay in Morzine
We have picked 10 of our favourite places to stay in Morzine, our favourites are often your favourites too,  these catered ski chalets, hotels and apartments get booked quickly, so early booking is essential, especially for peak weeks of the season.
Chalet No8, Morzine sleeps 13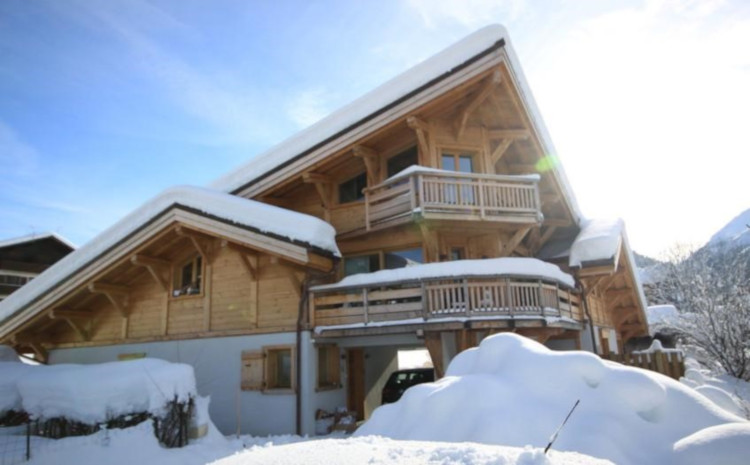 This fully catered chalet has been rated as excellent by our clients and is available to book for short breaks with a minimum of 3 nights stay and prices start at just £375 per person.  Although it's not the most convenient for lift access (5-7 minutes' walk) the chalet provides a private shuttle morning and night to save your legs for skiing.  After skiing our guests love the hot tub and sauna.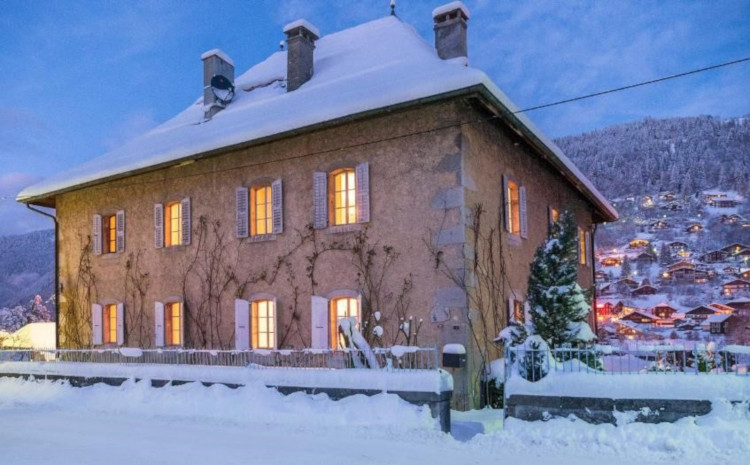 Quite simply the most stunning building in Morzine, a perfect piece of history dating back from 1790 but now an ultra-modern, warm catered ski chalet.  Early booking is vital to secure a week stay in the Manoir, we know you will love this one!  Children in the bunk beds pay half the adult price and, being only 200m from the lift, the appeal of this chalet for families is obvious.
The chalet is sold as an ATOL bonded package holiday with flights available from either London Gatwick, Manchester and Birmingham.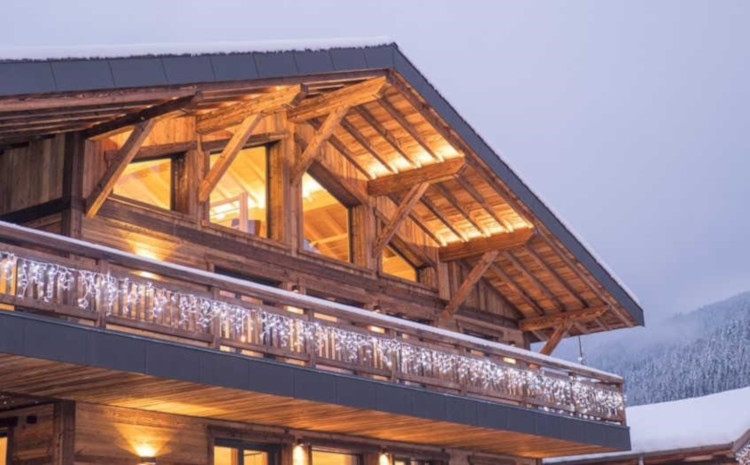 This ultra-modern penthouse occupies 250sqm of the top two floors of this beautiful chalet building, a stunning apartment styled chalet situated in the main strip, just one-minute from the Pleney lift.
The chalet has 4 bedrooms, and 2 of these have extra bunk beds making it a perfect choice for families with children. The views from the top floor are exceptional and did we mention the hot tub on the balcony?!  Please don't hesitate to get this booked as chalets this good don't hang around for long so early booking is essential. Sold as an ATOL package holiday with flights, this penthouse is the perfect choice for a great ski chalet in Morzine.
Chalet Croc Blanc, Morzine, sleeps 12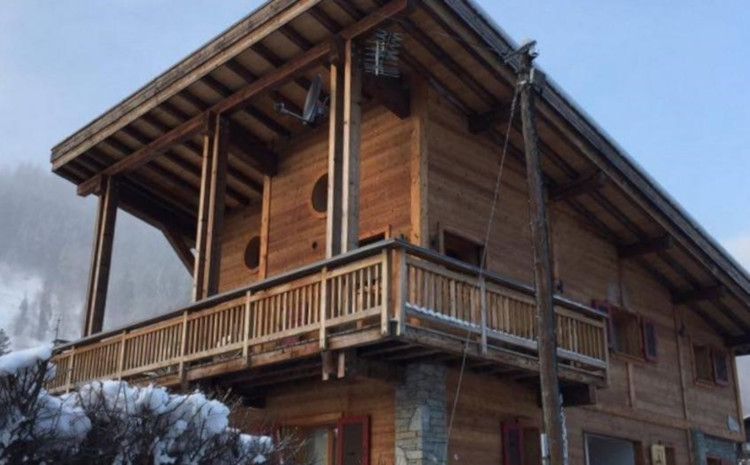 You book your own flights or drive here to stay at the chalet Croc Blanc. With 6 bedrooms, 5 of which are en suite, this chalet has a wellness suite with hot tub and a sauna too. It is located in a prime spot just a snowballs throw away from the main square and 2 minutes from the Pleney lift. If you book quickly you can stay here for less than £100 per night! (min 7 nights)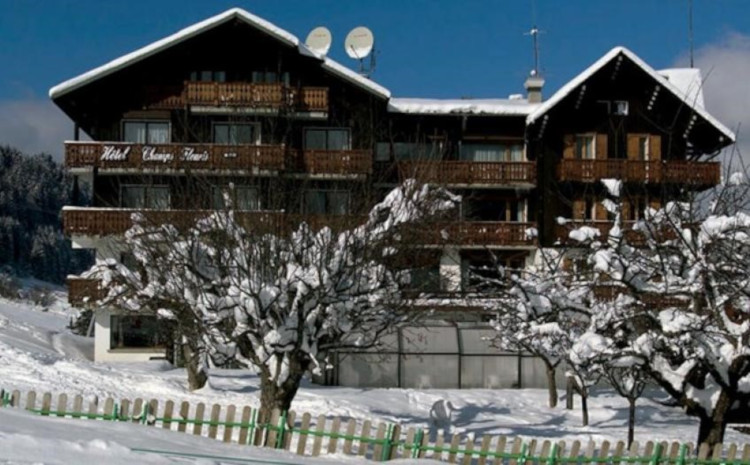 Ski In ski out hotels are rare in Morzine but this hotel is located right on the piste. We offer this hotel as an ATOL bonded package holiday with flight options from multiple airports in the UK.
After skiing the wellness centre with pool, sauna, steam and hot tub is popular but only accessed by guests over 16 years old! That's a great thing if you don't have children and perhaps a disappointment if you don't.  Either way, this half board hotel is a popular choice in Morzine.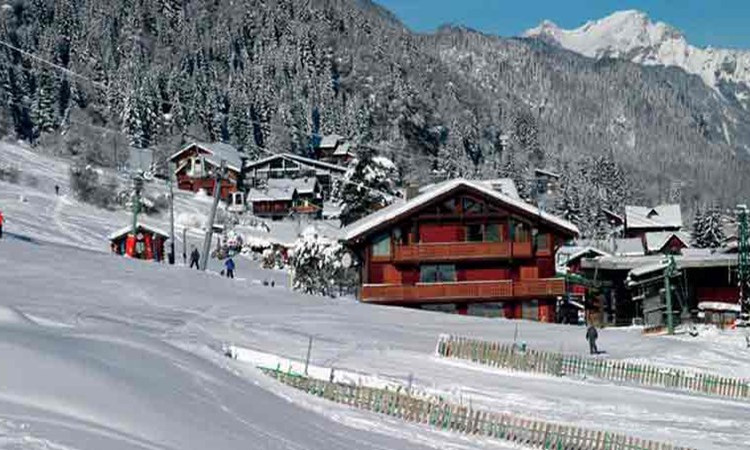 If you are looking for an ATOL bonded package deal to a good self-catered apartment this is a perfect choice. These apartments are either 2 or 4 room sleeping from 2-4 persons or 4 to 7 persons.  They are Located on the piste for easy access to skiing and you and your over 16's can use the spa in a nearby hotel free of charge.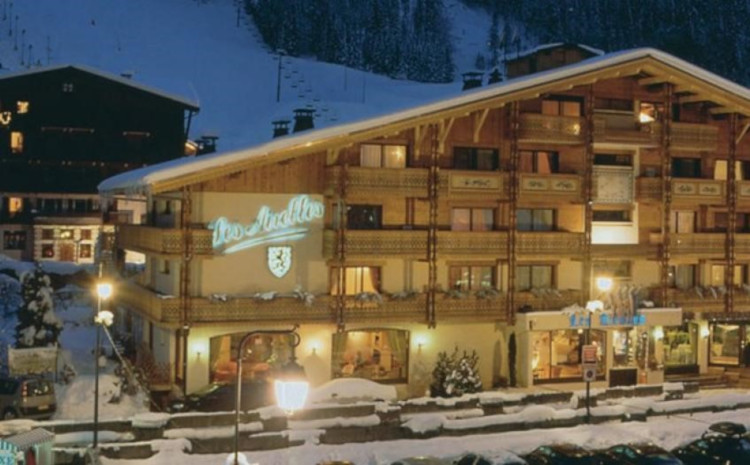 This excellent 4* Half Board hotel is in a prime central location just 2 minutes from the Pleney slopes and ski school meeting place. We receive wonderful feedback from our clients about the food. We sell it as an ATOL Bonded package and offers flights from all the main UK airports including Jersey.
If you intend to make your own way to Morzine and are looking for top-quality apartments then L'Aiglon de Morzine should most definitely be in your list of places to stay. These ultra-modern units sleep between 2 to 9 people. Just a one-minute walk from the Super Morzine lift with access to Avoriaz, these apartments are popular with families and adult groups. But don't hang about because these apartments fly!
Chalet Grange, Morzine, sleeps 13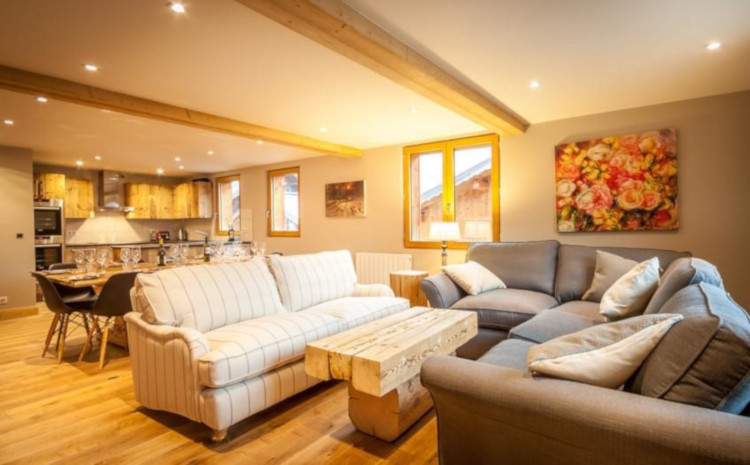 A new ski chalet for us this year and one that we expect great things from. We hear the food is very tasty! Chalet Grange is offered without flights so that you can purchase your own or self-drive. On some weeks we are able to offer short stays of just 3 nights, with prices starting at just £295. The sister chalet, the Little Grange, is next door and sleeps 11. As we always tell our clients, location is key in Morzine. Chalet Grange and Little Grange are located in the old quarter of Morzine, just a 3-minute walk to both the Super Morzine lift and the Pleney.
About Skiline.co.uk
We have been a ski specialist agent since 1995, we are bonded with ABTA and hold an ATOL licence. We are very proud to have won many awards, in 2016 we won the Daily Telegraph snow award for Best ski Agent and we reached the final three in the World Ski Awards in 2017 and 2018 and we have been nominated again in 2019.
Our team of advisors are all skiers and snowboarders with years of experience in finding our clients the best skiing trip money can buy, call us on 020 8313 3999, tell us about the skiing holiday's you like and we will find you a ski deal that right for you and your wallet.
See all our Ski holidays in Morzine
See all our Ski holidays in Les Gets