Looking For A Chalet In A Mountain Village? Not A Purpose-Built Ski Resort
3rd October 2019
Think Villaroger, has all the charm of a typical alpine village, with the added advantage of 425km of skiing.
The slopes mainly are north-facing; why the village is known locally as the dark side. North slopes are good for skiers, they hold the snow longer in the season in the shade from the sun, but if you are in doubt about snow quality, in the past 2 years 89 new snow cannons have been installed. In additions investments in new lifts and a new blue piste cut to the village.
Villaroger is on the North Easter outer reaches of the Les Arcs ski area. Like other traditional French mountain villages, it was built at 1200m as in the past any higher up the valley, farmers couldn't operate in winter because of deep snow. Today, this is part of the charm of Villaroger.
Villaroger is a village that going places but at its own relaxed way.
Where to stay in Villaroger.
We are delighted to have just put on sale a new chalet for the 2020 ski season in Villaroger called Chalet Les Violettes. A huge 700sqm+ modern stone and timber chalet with 9 en-suite rooms. Lots of space, with a games area, and cinema and will make a superb choice for groups, especially if you have children.
The hosts Sharon and her partner had worked for several winters for other tour operators as chalet hosts before like many before them, thought "we can do this better" and they leased the chalet to do just that.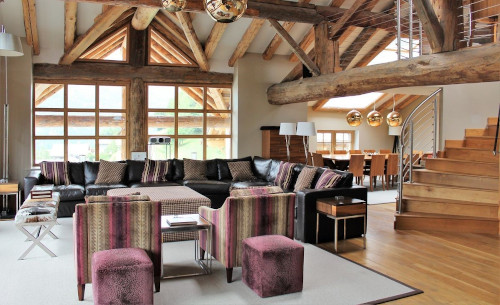 Chalet Les Violettes is in a fantastic location for skiers just 2 minutes from the piste but you can ski back to the garden.
Booking a week fully catered at Chalet Les Violettes costs from just £495, that's exceptional value for money for such a lovely catered ski chalet.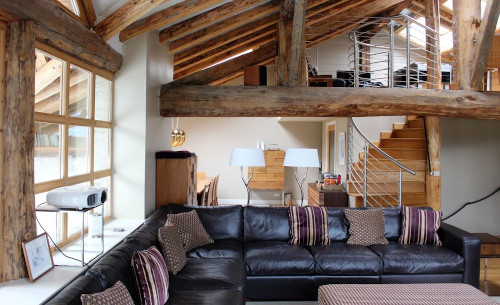 For a quote for your chalet skiing holiday call 020 8313 3999.