Ski helmet probably saved travel agents life
1st April 2019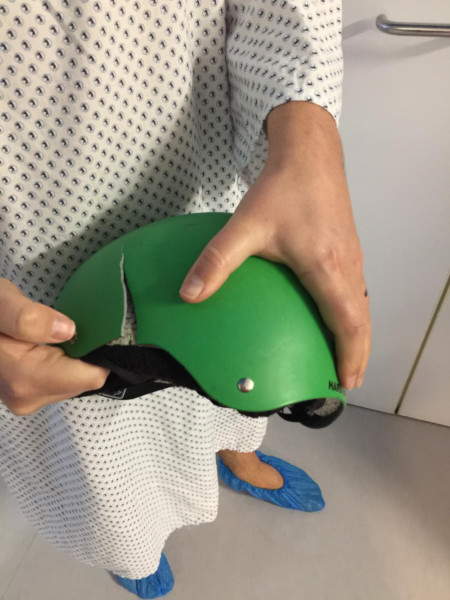 Adam and Mal from the Skiline team where out in Ischgl last week with a few other travel agents checking out the skiing and the hotels in readiness for 2020 ski holiday bookings.
As on all these inspection visits, skiing is the real reason our team put their names forward to attend! The chance of an all-expenses-paid ski trip is one of the perks of being a ski specialist a travel agent and of course, there is no doubt seeing the hotels and chalets first-hand helps us when we discuss options with our clients.
There is something about a group of ski agents spending the day together on the slopes, most are good skiers and as testosterone pumps, speeds get quicker and the desire to be at the bottom first kicks in.  We are competitors in not just winning clients bookings, but downhill too it seems!
On one of the descent's, a fast-red run, where several of the group were hitting speeds approaching 90kmph, the group approached 3 rollers. The first 2 were fine but on the third, the biggest, one of the travel agents lost control and landed hard after losing control. He broke 10 ribs and was left unconscious after landing so hard his ski helmet cracked, probably saving his life.
We understand the guy concerned is recovering well in hospital and hopes to return home to the UK soon.
This serves as a reminder to us all, a ski helmet is a very good idea, so is having good ski travel insurance!