Readymade meals being tested by a luxury ski chalet operator
16th August 2018
The Brexit effect on the ski chalet holiday market has forced chalet operators to explore different options to get around the European Posted Workers Directive 1996 and to ensure chalet staff don't exceed more than the permitted number of hours each week, being 35 hours.
Chalet staff had regularly exceeded 35 hours a week, as they were responsible for cleaning perhaps 6 bathrooms a day, making 12 beds and vacuuming, as well as preparing 12 breakfasts, baking a cake each day and then cooking 6 x three-course evening meals for 12 guests. Then there is the changeover day when the day starts for many chalet staff at 5:00am and often doesn't finish until 10pm. Chalet work is hard.
All of the UK's best-loved chalet operators have made changes to their programme, Hotel Plan, owners of ski brands including Inghams, Ski Total and family operator Ski Esprit chose to cut catering to 5 nights rather than the previously recognised format of 6-nights catering. This extra night off a week meant that staff could stay within the permitted working hours.
Are readymade meal really suitable for a chalet holiday?
One idea being tested by upmarket chalet operator VIP-Chalets is to have fresh meals prepared in Kent, blast frozen and shipped to the Alps.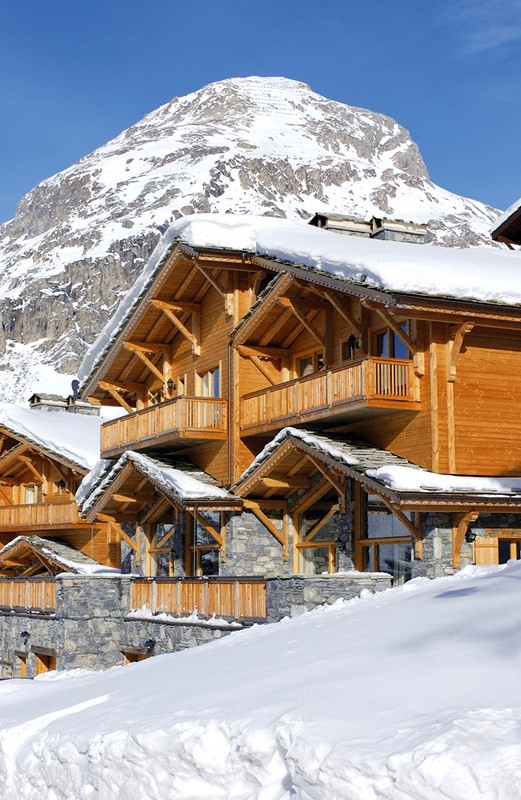 Chalet Bellevarde Lodge Muscat, is one of 4 chalets testing Cook meals in 2019
"At first we had been shocked to hear this was a serious option being considered, especially by a tour operator that operates such luxurious catered chalets" said Angus Kinloch, managing director of Skiline.co.uk.
VIP ski chalets chose a company called Cook, who have designed a menu plan to provide the nutrition and energy levels needed on a skiing holiday. We understand these meals will be freshly prepared in Kent, before being blast frozen and delivered to the Alps.
Cook operates a number of shops, one of which is based in Beckenham, close to our head office, we tested out a few dishes and our team loved them, especially the Thai red and green Curry.
VIP-Chalets are testing "Cook" meal this winter in just 4 of their catered ski chalets, Chalet Nevada in Morzine, Chalet Darkoum Lama in Courchevel, both sleeping 6 guests. Chalet Bellevarde Lodge, Muscat in Val d'Isere and Chalet Le Ferme in Alpe d'Huez which sleep 12 and 10 guests.
Not cooking the evening meal will allow the chalet staff more time to concentrate on breakfast smoothies, afternoon cakes and canapes and the little touches that have shaped VIP as a leading luxury ski chalet holiday operator.
Here are a few images of dishes created by Cook
| | |
| --- | --- |
| | |
| Cooks Beef Wellington, that takes me back | Cooks delicious looking steak and ale stew with cheesy scone dumplings |
| | |
| Pear and Ginger pie….MMMMMmmm | Who doesn't like sticky toffee pudding |