A luxury ski chalet holiday in Val d'Isere for a lot less than you'd think!
19th November 2021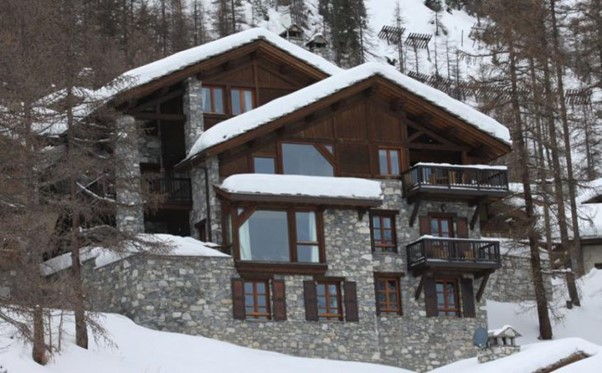 On many skiers' wishlist when booking a luxury ski chalet, is a ski in ski out location, stylish and well-furnished lounge area and of course ensuite bedrooms, if there is a spa of any kind that's a bonus too.
These two chalets sleep 10 to 12 and 6 + 4 children and are called Cristal A and Cristal B, (yes we agree, they could have come up with better names). They offer everything the discerning skier is looking for. We often combine both chalets, providing both are available to sleep a max of 18 adults and 4 children. This has worked well in the past, by dining in Cristal B and using the bigger lounge in Cristal A for social gatherings.
It's not too late to book a stay in either chalet for this winters Ski Holiday.
Both Cristal A & B have a few weeks left, including most of March! I have to say, the balconies here are one of the sunniest in Val d'Isere and views across the town are spectacular by day and by night.
I can't think of a better spring skiing location for a Ski Chalet Holiday in Val d'Isere. With 95% of the skiing in Val d'Isere being above 2,000m, it is snow sure skiing right into the first week of May.
A room with a view, it must be one of the best in Val d'Isere!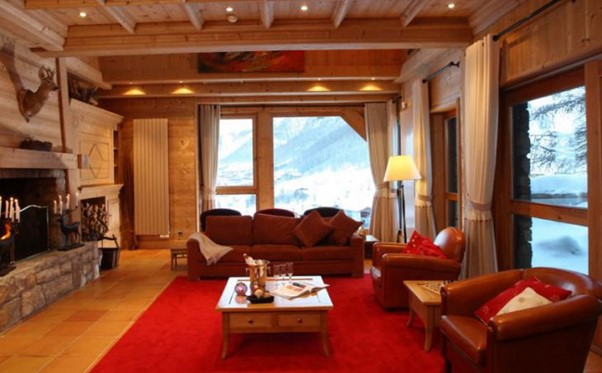 The larger Chalet Cristal A, (350 sqm) has floor to ceiling windows in the lounge to maximise the view across the rooftops and beyond to take in the whole of Val d'Isere below and up the valley towards La Fornet. Cristal B (280sqm) also enjoys similar views. Both chalets offer deep comfy sofas with soft fabrics (with a projection screen TV in Cristal A), it's the perfect place to kick back and relax discussing the days' events and to plan for the next.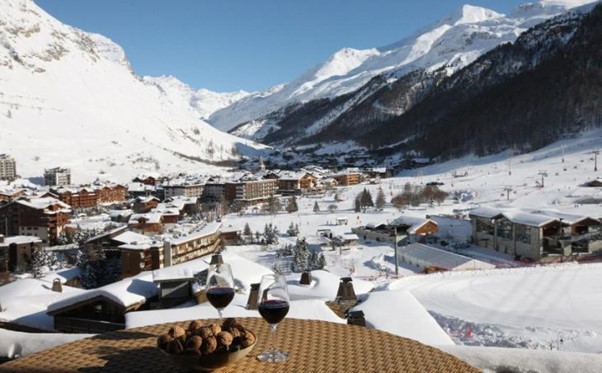 Both chalets combined give real flexibility for small corporate ski events.
By combining both chalets it's possible to sleep a maximum of 18 adults and up to 4 children. The children's room has 2 sets of hand-carved beds. The other 9 bedrooms are all en-suite sleeping two. These can be made up as either twins or double beds with advanced notice. This flexibility is very popular with corporate ski trips, we have arranged a midweek changeover in the past too, where up to 36 guests can each enjoy 3 days of luxury Val d'Isere lifestyle in an area referred to as millionaires' row.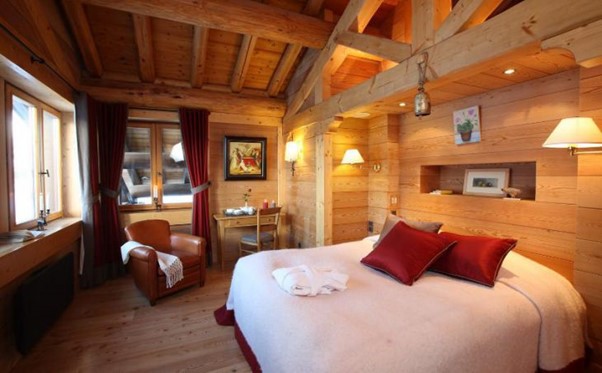 Both the attached chalets Cristal A & B are located in the prestigious Les Carats area, high above Val d'Isere, access is via a security gate via private road cut into the rock, giving a feeling a bit like a James Bond mountain hideout. This leads to the most exclusive area in the resort and where some of the finest chalets are located, about 50m along the road is an access point to the lower level of the famous La Face run. The Bits that like a blue run, rather than the higher steeper sections above, which deserves its legendary black status. It makes these two chalets ski in ski out, well 30 seconds walk and ski away, for everyone except complete beginners. For beginners a chauffeur service will deliver to the ski school meeting point, this service is also available on-demand late into the evening to avoid the 10-minute walk.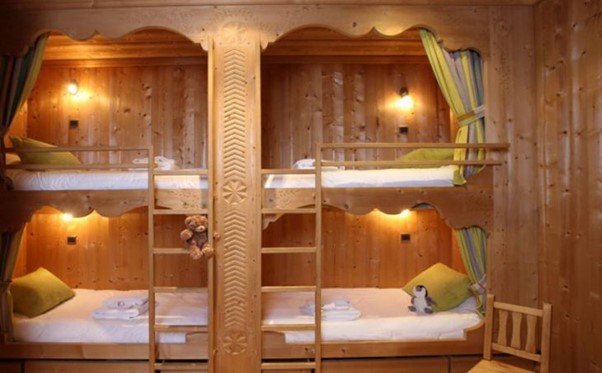 Rejuvenate in a lovely warm Hamman (Cristal A)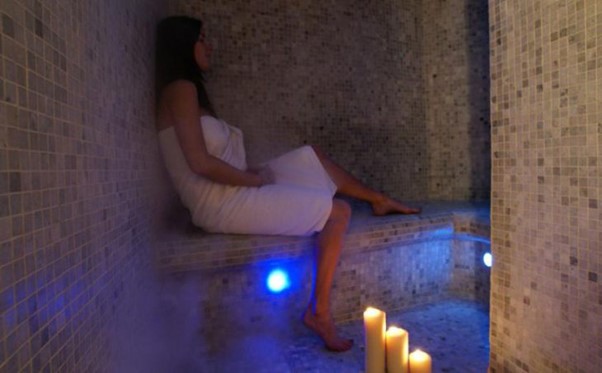 Chalet Cristal A has a lovely Hamman (steam) and offers a relaxing place to warm tired mussels and rejuvenate ready for the next day.
Flexible dining option at Cristal chalets
The Cristal chalets offer real flexibility around catering. Included in the price is a full breakfast and import meal for skiers and when you return from skiing, afternoon tea will be laid out and ready for the return of hungry skiers, which includes teas, coffees and home-baked cakes.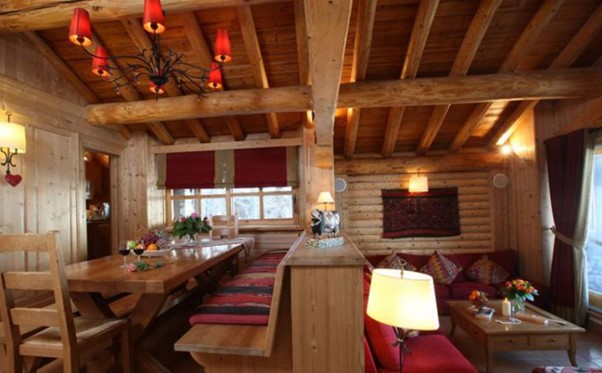 The chalet Host is available along with a chef to cook an evening meal. It costs between €130 to €240 per night, paid locally plus the cost of ingredients. The owners' wine cellar is available with a choice of wines and champagnes to match all tastes and budgets.
Most guests staying here always opt to dine out on more than a few nights to enjoy the cuisine of some of the excellent restaurants available in Val d'Isere.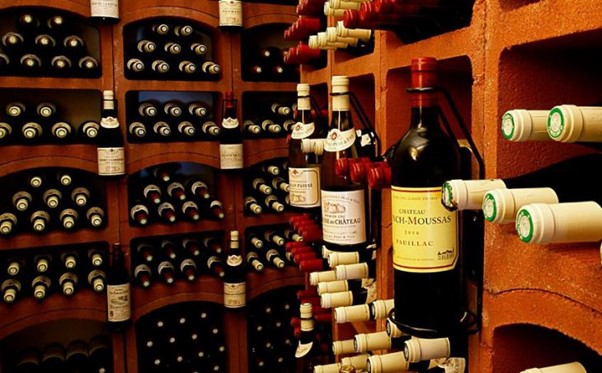 What would expect to pay for a chalet like this? £1,500pp to £2,000pp? It's a lot less than you think.
Prices for the Chalet Cristal's start at just £730 pp based on independent travel.
A week in March, staying in either of these two chalets are perfect to make the most of the spring sunshine and would set you back less than £1200pp, a similar ski chalet elsewhere would cost a lot more.