If ever there was a year to try spring skiing, this is it!
26th March 2018
Its now well documented that 2018 has been the best winter for 30 years for winter sports enthusiasts. So why are so many skiers putting their skis and boards back in the garage?
Its now officially spring but somebody forgot to tell the mountains their conditions are anything but spring like. Don't get me wrong, I love spring skiing in a normal year, but this isn't a normal year. Most ski resorts across the Alps have been getting snow every week all season with most reporting a snow base over 4m.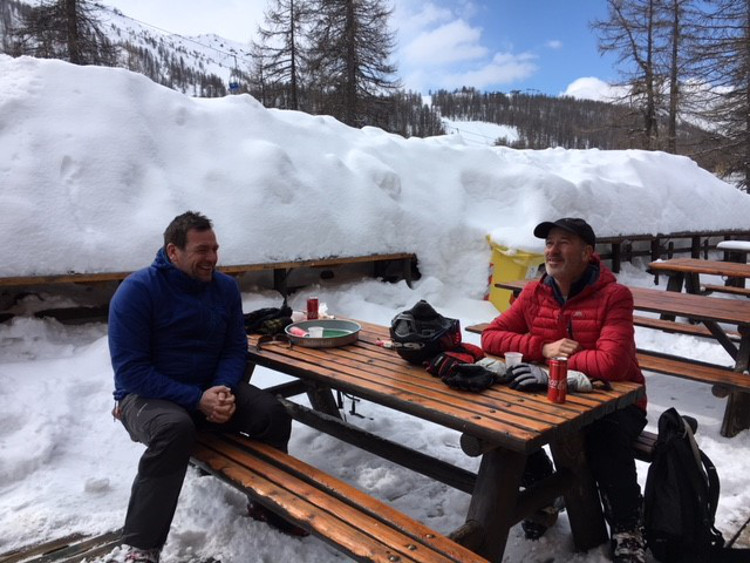 Figure 1 Tony(left) and Matt enjoying a spot of lunch at the Sportinia last week, just look at the snow!
My friends Tony, Matt and Brian returned from 4 days in
Sauze d'Oulx
last week. Tony said "It was like skiing in spring sunshine, but on perfect snow all day long, the conditions were as good when we end the day, as they were when we set out in the morning". "No ice, although it stayed below freezing all day but because of the sun and probably the wonderful skiing conditions, we never felt cold"
Get your skis and snowboards back out of storage and go skiing one more time in 2018
There are still great
last minute ski deals
for this winter with discounts up top 50% off catered ski chalets on the 7th April.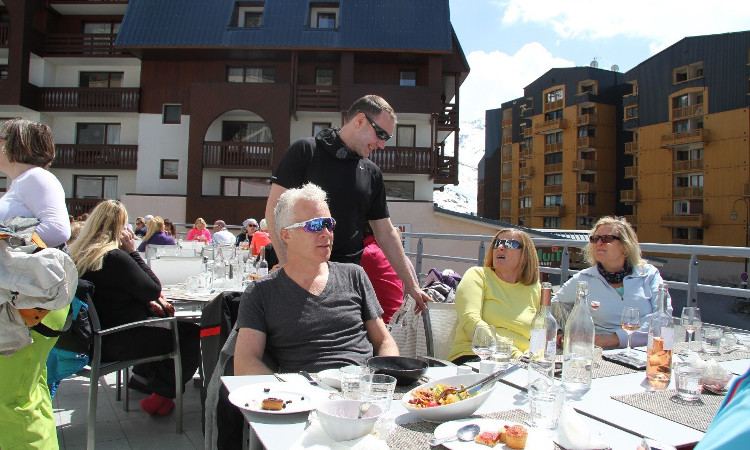 My next ski will be on our
end of season ski trip
where I'll be joined by 350 clients to Club Med's Sensations in Val Thorens. Sadly for you, this trip sold out in September!