I Want To Go Skiing Again
26th January 2018
Conditions are so good, many skiers are booking a second ski holiday in 2018
When the conditions across the alps are the best they have been for nearly 40 years, we aren't in the least surprised to be seeing a huge spike in volume of clients wanting to book a second and even third skiing holiday this winter. One client has already booked 6 skiing trip this winter!
Most skiers inevitably have their favourite ski resorts, some return to the same ski resort year after year. Do you really want to return to the same ski resort twice in the same winter? Isn't it a good idea to go somewhere different if you are returning to the Alps for a second ski holiday of the winter?
Here are our tips for ski resorts you might prefer for a second ski trip
Try skiing in Cervinia, instead of going back to La Plagne

Instead of returning to La Plagne, why not ski in Italy, Cervinia's skiing is, in many ways very similar to the runs in La Plagne, perfect terrain for intermediate skiers who like to clock up the miles. The pistes are wide and long, with the majority being blue. Most of the skiing is above 2,000m and extends to 3,480m and despite its sunning aspect, the snow is reliable until the end of April.
Like La Plagne, which is connected to Les Arcs, Cervinia is also connected to another ski resort, Zermatt, probably one of Switzerland's most attractive alpine villages and home to some exceptional skiing for better skiers.
Try Sauze d'Oulx as a change from Morzine, it's similar, only better.
Morzine is close to the airport and has connections to the larger Portes du Solei ski area, if Morzine was the destination of your first ski holiday this year, why not think about Sauze d'Oulx for your second trip? It's also around 1.5 Hours from the airport (Turin) and offers excellent skiing in the Milky Way a ski area covering 400km of pistes. Sauze d'Oulx is located at 1,510m that's a lot higher altitude than Morzine, at just 1,000m, that extra height could make all the difference. You will also find that Sauze d'Oulx has easy access to the whole ski area. With some great hotels to choose from, Sauze D'Oulx would be an excellent choice for a second ski trip this winter.
Not Meribel again! Think Saalbach, Hinterglemm or Fieberbrunn as a great alternative.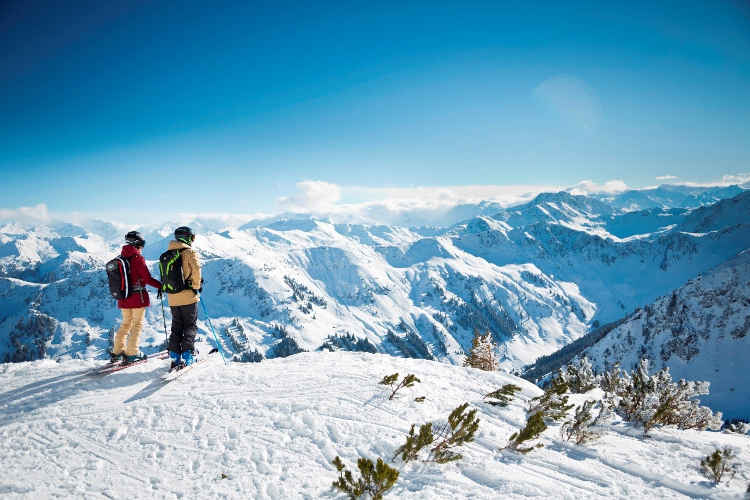 The Three Valleys ski area is hard to beat, nowhere matches it for its scale, but if you only buy the local pass, other ski resorts can match it, or even beat it. Since the link connecting Fieberbrunn was opened this is a ski area that should be visited.
Saalbach, Hinterglemm or Fieberbrunn as a ski area offers 270km of piste, with all the lifts now fast chairs or Gondolas, not a drag lift in sight and ample snowmaking that covers 90% of the slopes to ensure the snow stays in tip-top condition.
The mountain huts are excellent and so is the infamous Austrian après ski. Over 20 venues for a party in Saalbach alone!
Back to Arc's again or try Alpe d'Huez?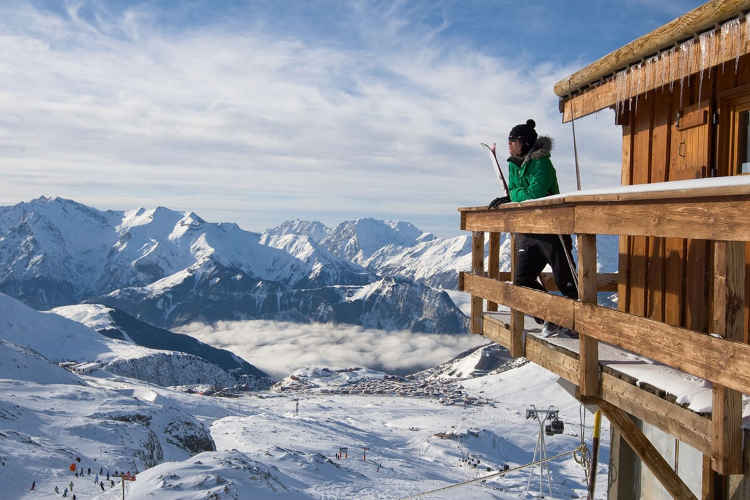 Les Arcs has been in our top 5 most popular ski resorts for several years, we Brits seem to love big connected ski areas. But the cost of the Paradiski pass is now €299 for an adult 6 days pass, that's €30 more than the cost of the Alpe d'Huez ski pass with 50km less skiing. In other respects both ski resorts measure up, with similar variety and extents of slopes but the off-piste and beginners skiing is better in Alpe d'Huez. Look at some of the satellite villages for your base, we love the small village of Vaujany where we offer some great chalets with excellent access to the higher slopes.
Advice for booking an extra ski holiday.
Our team of ski holiday experts are always on hand to make suggestions for your second or more ski trips this winter.