Demand up 34% for skiing in 2019
20th March 2018
Demand up 34% for skiing in 2019 after record snowfall in the Alps this winter
The ski industry is used to strong demand for skiing holidays after a good winter for snow and 2018 has certainly been one of the best winters in the Alps to be a skier or snowboarder. Several ski resorts have already announced snow bases of over 6m and the snow keeps coming making this probably the best in most skier's memories.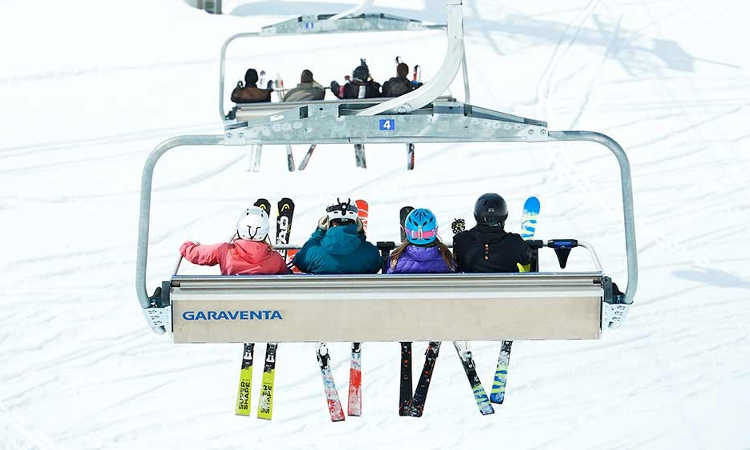 As one of the UK's leading online travel agents specialising in skiing we have seen demand increase for skiing holidays in 2019 for early bookings up by 34% compared to last winter as confidence in snowfall returns.
Angus Kinloch MD of skiline.co.uk said "After the recent past winters of poor early snow, it's was like Christmas and New Year skiing holidays had become off-peak dates. Back in early November before the snow had really taken a grip in the Alps, we had been selling Christmas and New year ski holidays at prices that would have given the MD of Inghams and Crystal holidays sleepless nights. After the snow arrived prices shot back up" Kinloch went on "The ski industry deserves a good year, the weakness in sterling and a couple of successive winters of poor snow had a negative effect on profits. This year has seen very strong demand with many of our clients booking a second or third skiing trip in 2018".
Whats hot in 2019 skiing
Club Med is even more popular than ever, the all-inclusive nature of their ski holidays makes for exceptional value for money, especially for families. Club Med opens a new resort in Les Arcs 1600 called Panorama, this slope side ski in ski out hotel has everything a modern hotel needs, spas, pools family dining space and wonderful funky bedrooms, mostly with views over the slopes.
We have yet to see many new catered ski chalets enter the market for 2019, the uncertainty of Brexit has made the chalet tour operators twitchy. The other difficulty after the Brexit deadline date will be the number of hours chalet staff will legally be able to operate. This has seen several of the biggest operators drop to 5 nights catering. The only other option would have been to increase staff numbers, which would have impacted on prices.
Several tour operators have reduced chalet beds in favour of adding more self-catered apartments, we are not convinced that many skiers who traditionally flock to book catered chalets will want to embrace cooking and cleaning over a chalet host.
These are the peak ski holiday dates in 2019, if you intend to travel over these dates, you need to book quickly.
Christmas day falls on a Tuesday so travel dates will depart from the UK on 22nd or 23rd of December 2018.
New Year's Day falls on a Tuesday, so travel dates will depart from the UK on either Saturday 29th or Sunday the 30th December 2018.
February Half term 2019, please check with your child's schools, most haven't yet released dates, but we anticipate schools will break up Friday 8th or 15th of February.
Easter school dates in 2019 are likely to start on Friday 13th April as Easter Sunday falls on the 21st April.