Klosters is known to be a favourite of Prince Charles, even one of the cable cars is named the "Prince of Wales" in his honour. However, you don't have to be a member of a European Royal family to enjoy the skiing in Klosters, or even that Posh! EastEnders, Mick and Linda from the Queen Vic famously chose Klosters to commemorate the death of Princess Diana and to save their dodgy marriage.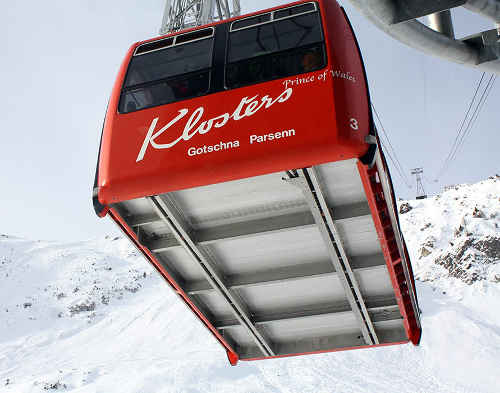 Klosters is an exceptional private ski resort but it's not true that you have to be invited before arriving! It's far less showy than other "Posh" Ski Resorts such as St Moritz or Courchevel 1850, you won't find any Channel or Hermes boutiques here. You aren't unlikely to see a lady in a fur coat carrying a handbag sized dog either. You will see the odd antique shop and defiantly more than a few working farms.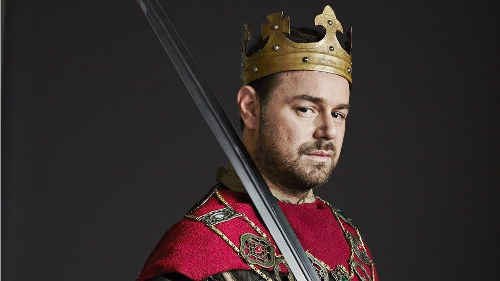 The ski area is shared with Davos and offers 320km of ski runs. The ski range is between 810m to 2845m with 56 lifts spread over 4 valleys. Many of the runs are heavily wooded valleys.
Klosters is a proper skier's town that compares favourably to some of its Swiss competitors, particularly if you are not an advanced skier. Klosters slopes are best suited to intermediate and beginner skiers, something that Zermatt and Verbier are not!
| Resort | Lift Pass Cost | Size Of Ski Area | Shortest Transfer | Highset Skiing |
| --- | --- | --- | --- | --- |
| Klosters | 342 CHF | 320km | 2.5 hours | 2,845m |
| Verbier | 373 CHF | 412km | 2.5 hours | 3,330m |
| Zermatt | 380 CHF | 200km | 3 hours | 3,820m |
Where to stay in Klosters (if you are posh enough)
We recommend two luxurious ski chalets Klosters, Chalet Maldagham and Chalet Bear.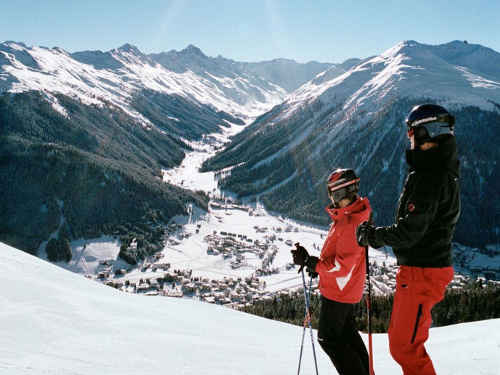 Chalet Maldagham, Klosters is a special ski chalet sleeping 12 guests. Furnished to a very high standard, it enjoys a private hot tub located on the decking and a sauna to sooth tiered muscles.
The chalet chef will prepare the finest food on 6 nights a week with a selection of fine wines. Breakfast is served daily, a meal fit for a king, that will set you up for a day on the slopes. Be ready to pay around £2,500 to £3,000 per person for a week's stay.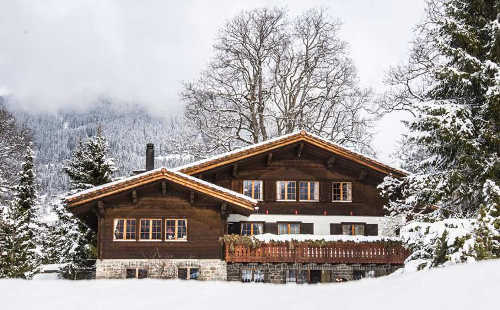 Chalet Bear, Klosters comes highly recommended, not just by us! The Daily Telegraph recently listed it as one of the top 10 private ski chalets in Switzerland. It sleeps 8 and is offered with catering. The chalet staff will prepare 6 evening meals with wine and daily breakfasts.
Feedback from our clients about Chalet Bear, has always been glowing. It's ideal for smaller groups looking for a luxurious Klosters ski chalet within 5 minutes of the ski lift. Be ready to pay upwards of £2,500 per person per week to be spoilt at Chalet Bear.