Tip Sheet – Advice on Your Trip to the Alps
12th April 2017
The Alps are a marvel. Being surrounded by sloping fields of white snow is a thrill for both avid skiers and beginners alike. Whether you want to challenge yourself at the highest summit in Chamonix-Mont-Blanc or trace the history of the sport in St Anton, the Alps reveals a side to Europe not everyone expects.
To have an even better holiday, we have come up with some tips to help you make great memories.
Enjoy the Fondues
If there is one thing, you have to try eating while in the Alps, it is fondue. Restaurants will have their own take on this ever-popular food. The recipes, although universally hearty, use different kinds of cheese, flavouring, spices or even spirits to achieve unique flavours. Don't limit yourself to bread, go for meats and other nibbles too!
Stay on the Piste
The Alps present some challenging pistes, and even advanced skiers can find exhilarating ski runs. However, it is recommended that skiers without a guide, remain on piste to ensure a safe skiing experience.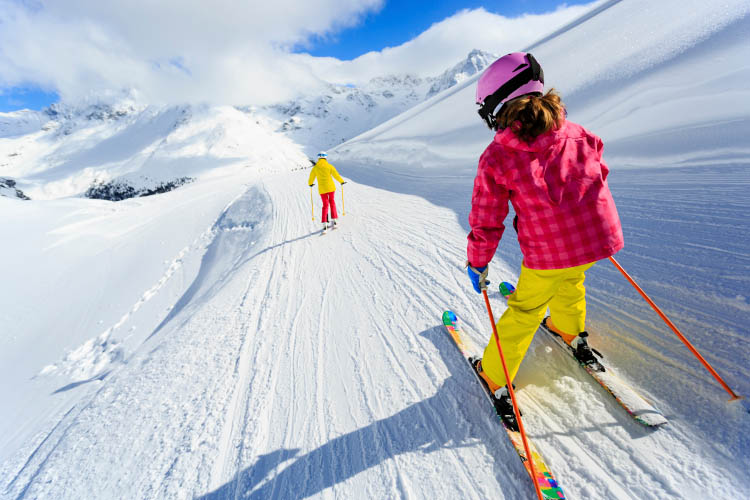 Hiring a Maestro de Ski
A maestro de ski or a ski guide is perfect for more adventurous groups. These guides can make explorations beyond the pistes possible and safer too! "Off-piste" skiing, as it is called, is only ideally done with a maestro. These leaders can keep you away from harmful crevices or other dangers in the challenging terrain. With their experience, they can also lead you to even more stunning fields.
Consider Ski Insurance
For emergency cases in the Alps, there may be the need for evacuation. Helicopter ambulances can easily cost a few thousand dollars. Pre-purchasing insurance, which is available from us through a partnership with Flexicover, is a great way to acquire peace of mind.
Prebooking everything, your chalet, equipment rentals, transportation and insurance, can make the trip more hassle-free for you, too. Here at Ski Line Limited, we offer end-to-end service so you can focus on having a blast. Book now for a wonderful holiday at the Alps – the slopes are waiting!