Pragelato is a little-known village in the Italian Milky Way circuit and is an ideal base for a wonderful family skiing holiday. The Milky Way includes resorts such as Sestriere and Sauze d'Oulx, its also linked to skiing across the border to France in Claviere and Montgenevre covering 400km of piste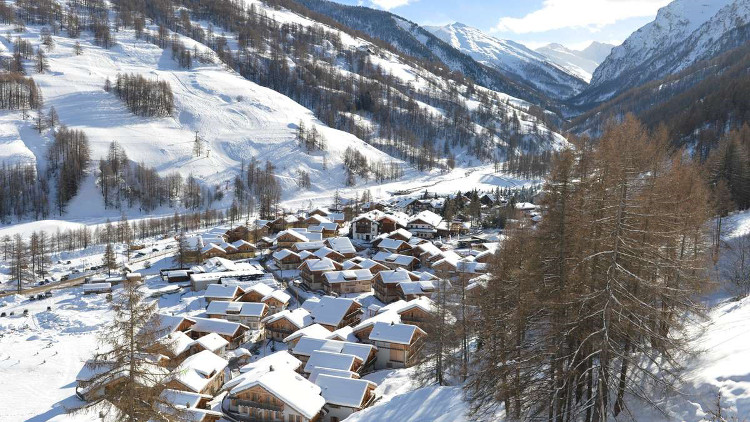 The bedrooms at Club Med Pragelato is in chalet styled building, giving a real mountain feel
Our family holiday base in Pragelato was the former Olympic competitor's village, which was acquired by the very successful Club Med, who now own and operate the resort as one of its flagship family hotels. Childcare is available here from the age of 2 years to 17 years.
The accommodation is located in several chalet-styled buildings. Each is like a small apartment with its own private access, a small kitchenette with coffee making facilities. The apartments vary in size from a room sleeping 2 up to larger 2 and 3-bedroom units.
The cable car, used only by Club Med guests is 20 paces from the boot room and you can see back to the door at the end of the day.
The Club Med recipes for successful family skiing are numerous. The all-inclusive price includes a lot that is included in a normal ski package. For example, the ski pass, full area of course. 5 full day ski lessons or if adults don't need lessons, this can include an off piste guide, if you are at an advanced level.
The food at Club Med for many families is the biggest draw. At Club Med, even the fussiest eaters rejoice at the choice of dishes available at breakfast, lunch and dinner. Lunch being included is a big saving for parents, we have all returned home and felt a little scared to look at the credit card bill after a skiing holiday, haven't we? If you stay at Club Med, although its ski in ski out, you don't have to return for lunch. Club Med has its own private mountain restaurant which is included in the price.
If you are not a fussy eater, be prepared to be impressed. Don't be surprised to see Lobster and sea food on the menu. When did you last get Lobster in a ski chalet?
Have a browse of our other all-inclusive Club Med family ski holidays
... Read more