When The Ski Lifts Close In La Plagne, The Fun Really Starts
11th March 2022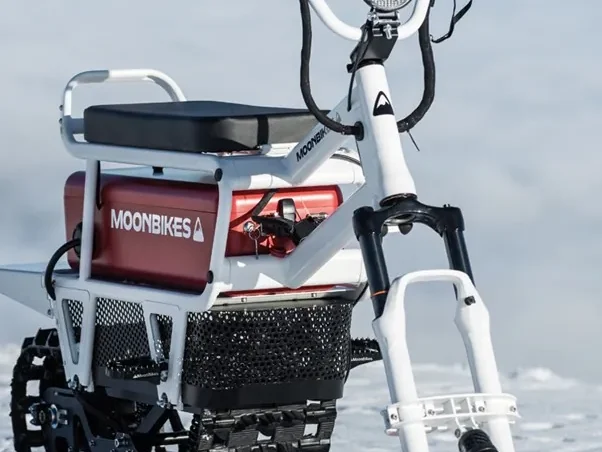 An exciting new way to get around the slopes has just been launched by our favourite ski school partners Oxygene Ski School called Moon Bike.
Oxygene are charging €90 for a one-hour session, with a qualified instructor. Sessions start in La Plagne Centre or Belle Plagne with groups departing at 17:30 18:45 and 20:00, riders must be over 16, but no previous experience is needed.
Once you set off, the only others you will see on the mountains are occasional piste bashers getting the slopes ready and maybe a few noisier petrol-driven snowmobile users.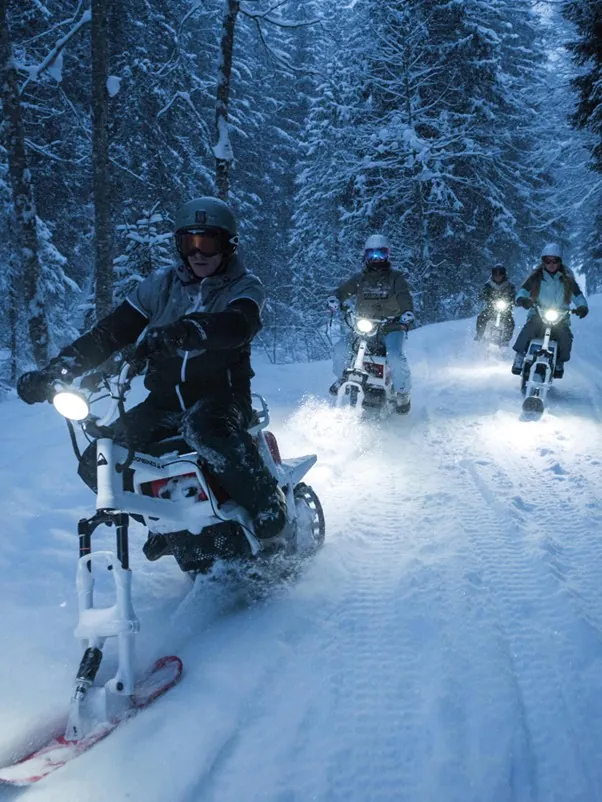 These fantastic electric Moon Bike snowmobiles are a third of the weight of traditional petrol-driven machines, completely emission-free and almost silent.
With a top speed of 42kph, a Moon Bike can comfortably drive through 30cm of fresh powder and climb slopes with a 40% pitch and are capable of riding for 1.5hours, even at minus temperatures of La Plagne's higher slopes.
Riding a moon Bike is almost as easy as riding a bike. The handlebars have an accelerator on the right-hand side and a brake on the left, although the brake should only be used in emergencies. To slow the machine requires lowering the acceleration rather than braking. To steer, simply lean in the direction you want to go and slightly steer the handlebars in the same direction.
To book a session contact Oxegene or call 00 33 (0)4 79 06 53 36
If you want to buy a Moon Bike, the cost is $8,500, a snip compared to the cost of a traditional machine.