Val d'Isere Published Stats for Winter 17-18
10th May 2018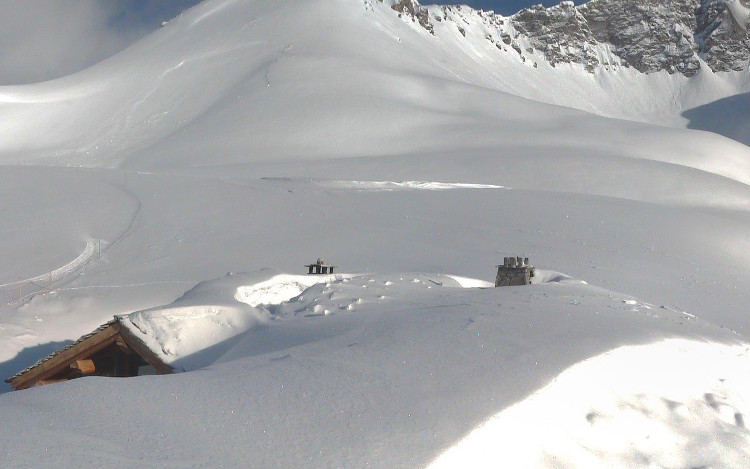 Figure 1.One of Val d'Isere's ski chalets disappears under snow in 2018
Val d'Isere is our top selling ski resort, so we were keen to see the latest stats for the winter 2017-18 season.
The snow numbers include 889cm of total snowfall through the season compared to the five-year average of 550cm. An increase of 60% on previous years!
This resulted in 65 powder days, they report, although we suspect these include days the resort was closed due to avalanche danger and other risks/operational issues caused by all the snowfall. There were a few of these last winter.
18,724 hours were spent on snow clearance work and temperatures through the season varied between -21C and +16C.
Among the fun facts were that the resort's restaurants served up an estimated 60 tonnes of cheese in approximately 300,000 fondues and that one million ski boots danced in the resort's various bars and clubs.
Also new for 2018 is that Val d'Isere will re-open some of its winter slopes for summer skiing shortly. This is the first time in its 82-year ski history thanks to all that winter snow that is still lying several metres deep. They'll operate in the mornings for two weeks before its usual glacier skiing season begins.
Val d'Isere has long been our most popular ski destination. The wide choice of ski chalets available in Val d'Isere make it an obvious choice for groups.
After a winter like 2018, its no wonder demand for skiing holidays in 2019 is up!