The best skiing in 2019 from the team at skiline.co.uk
28th June 2018
After lots of arguments and debating, the team at Ski Line have finally come up with our top ten suggestions for skiing holidays in 2019. Well, they're the top 10 we could agree on, we whittled the list down from over 30 ski resorts.
We decided for the purpose of this list, that we'd only pick one ski resort per ski area. I'd also add that the ages of some of the team mean they are more early risers than night owls so the more party people in our team lost the vote for St Anton to be included in the list. Quite how we managed not to include St Anton isn't clear!
The other thing we couldn't agree on was the order our resorts should appear in, so we have listed them alphabetically!
Arc 1950, Paradise ski area, France, for a ski in ski out self-catered skiing holiday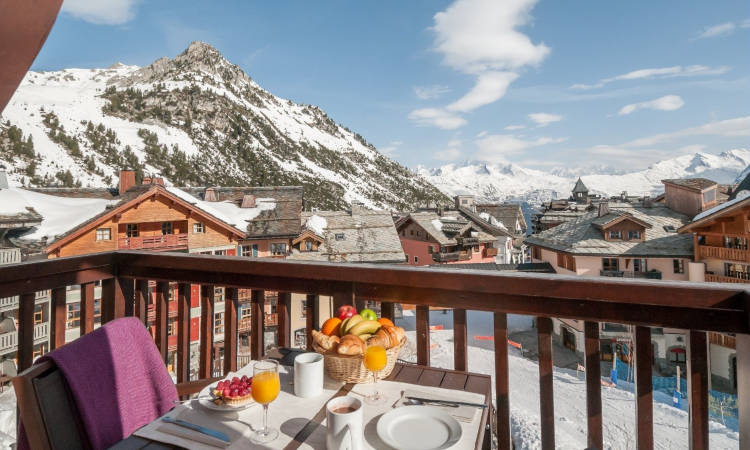 We agreed we loved the skiing in both La Plagne and Les Arcs and a very persuasive Mal made a strong case for this ski in ski out village high in the Les Arcs ski area. It was the ski convivence of Arc 1950 that put it above the other contending villages. A few bars and restaurants offer a distraction and the resorts pool facility for families is always important, Mal a father of three pushed this point in his pitch for Les Arcs 1950 and its wonderful self-catered apartments, all available from us.
The best place to stay in Arcs 1950 is Apartments Prince Des Cimes
Avoriaz, Portes du Soleil, France when the children need more than just skiing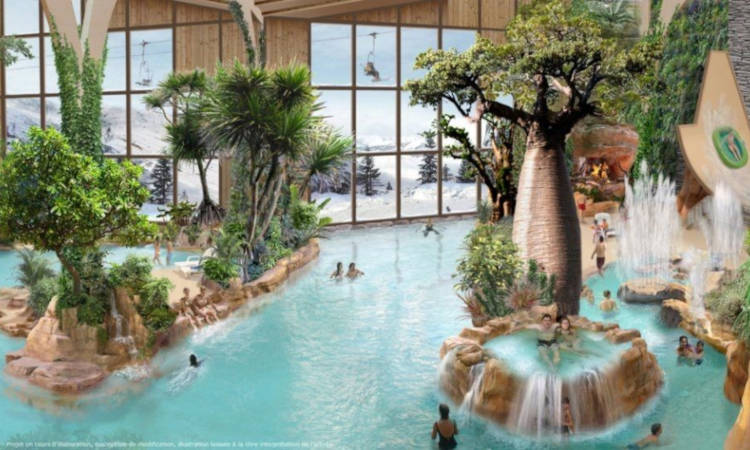 Some of us loved the architecture in Avoriaz, others hated it but we all agreed Avoriaz is a wonderful place to base yourself for a weeks skiing in the impressive Portes du Soleil ski area. We chose it for two reasons, firstly its higher than Les Gets and Morzine, the other possible choices and we felt, if you are based in Avoriaz, you're going against the queues if you want to head towards Morzine or Les Gets. We all loved the recent addition of a "Centre Parc" styled swimming pool with flumes and rapids, an important consideration for poor weather days or as a reward for children at the end of their ESF lessons!
Champoluc, Monterosa ski area, Italy perfect for families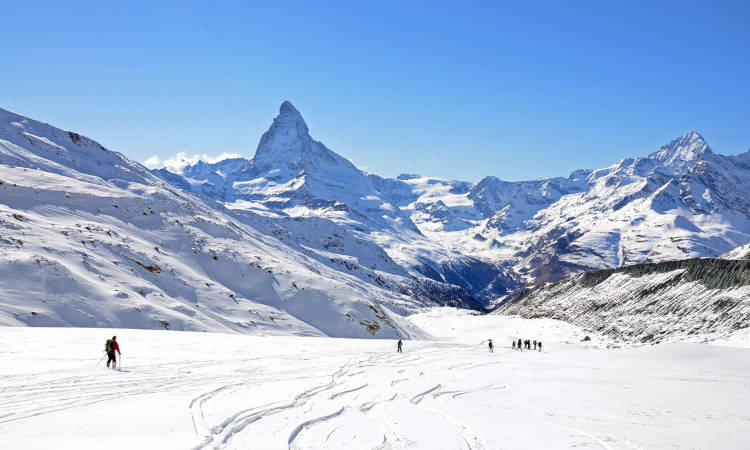 Chosen by the members of our team who ski as a family group but we all agreed the Monterosa ski area is a real gem and might be one of the ski areas on our list you didn't tick yet. Our clients who bought our recommendation also have loved the friendly mountain which links Champoluc, Gressoney, Val d'Ayas and Alagna, with 180km of piste it's a ski area which is wrongly overlooked by we Brits.We first skied here as a team 12 years ago, several of the team have returned more than once.
This choice didn't go down so well with our party animals, who complained that the night life was too quite.
The best place to stay (if you are booking as a family group) Chalet Hotel Breithorn
St Christoph, Arlberg, Austria. Like St Anton without the bars, nightlife or lift queues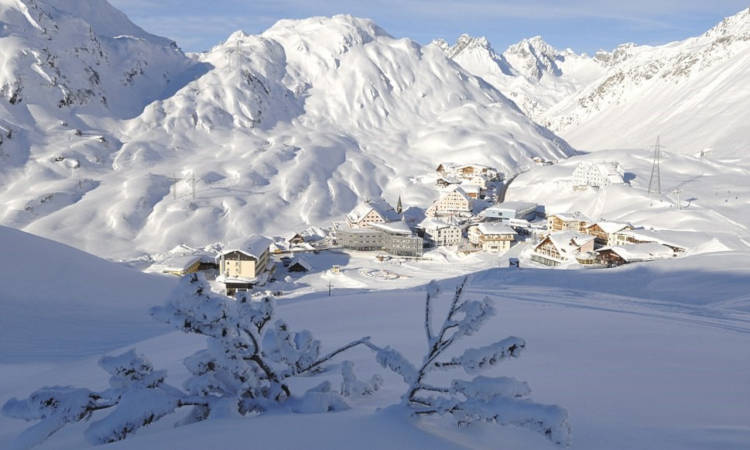 I think I know what you are thinking, I voted for St Anton, but the early to bed group in our team out voted the party animals in the team. They liked the fact that there is a small isolated ski resort with no nightlife, right in the heart of one of the top 3 ski destinations in the world. Let's face it, Lech or St Anton should be on this list but we agreed only one resort per ski area. I agree St Christoph is a great choice as a back-door ski resort, but I was outvoted.
The best place to stay in St Christoph, Chalet hotel St Christoph
Colorado, USA, what's not to love about Colorado powder?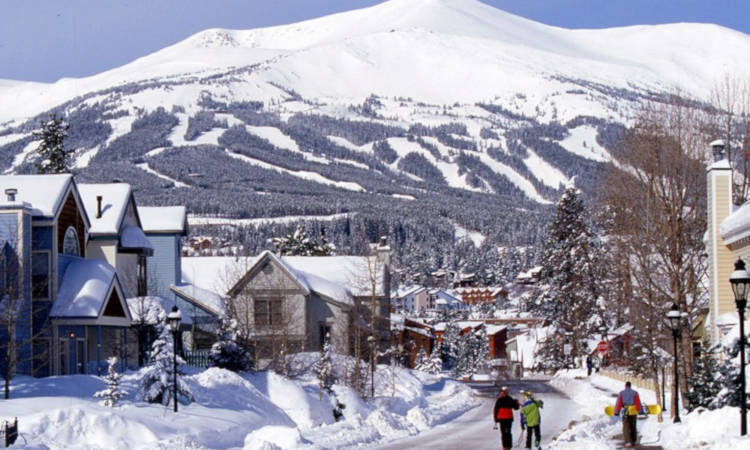 One of the Colorado resorts had to be on the list, our only problem was every member of the team had a favourite. We settled for Breckenridge because we love the old town and the easy access to the slopes from the condos and hotels. We have all experienced champagne powder on our various holidays to Colorado and that's also what makes Breckenridge so special, the snow. The friendly locals are also a bonus, although in recent years we aren't so keen on the whiff of cannabis on the slopes. Hey, whatever floats your skis!
The best place to stay in Breckenridge Chalet Victoria
Sauze d'Oulx, Milky Way, Italy, mile after mile of fun in the Italian Alps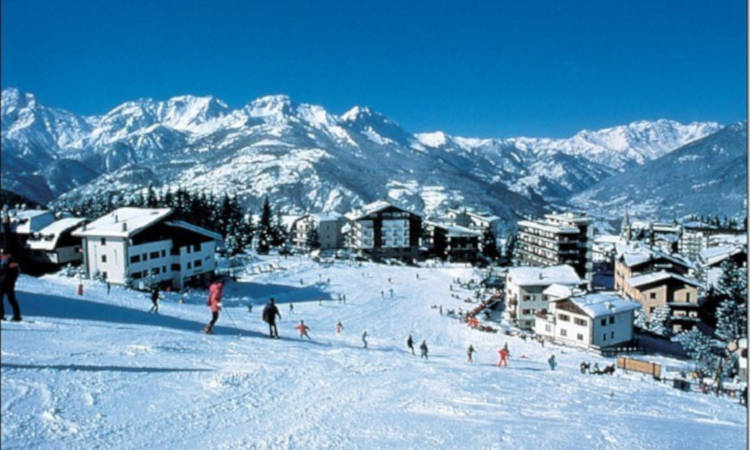 This Italian gem offers great skiing in a big linked ski area. There are some wonderful family run hotels that have been worked for generations by the same family offering a warm welcome. The lift system has improved greatly in recent years. We all agreed that it has friendly après ski with free snacks and many happy hour deals in the bars. For value for money, Italy takes a lot of beating, none more so than Sauze d'Oulx.
The best place to stay Hotel Hermitage
Val d'Isere, Espace Killy, France, one of Frances most exciting ski areas for intermediate and advanced skiers.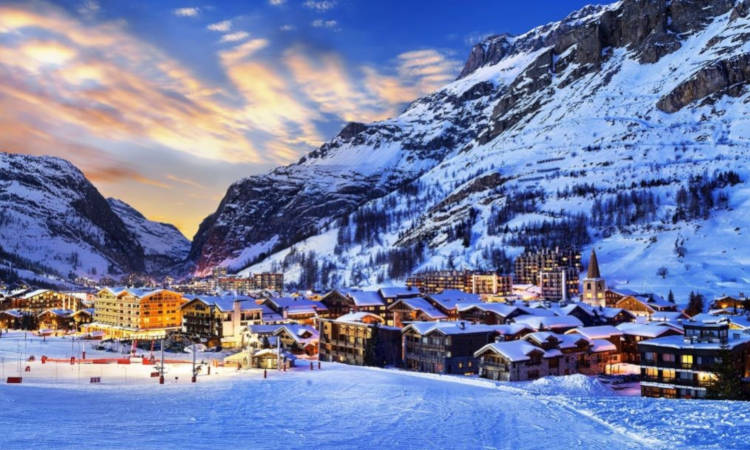 We all agreed either Val d'Isere or Tignes had to make our list, in the end we came down on the side of Val d'Isere for us it was a combination of great nightlife, the standard of accommodation, the in-resort buses and the fantastic lift system. If you come here, make sure you buy the full area pass because really there is no choosing between the two as far as the terrain is concerned and with three great glaciers, what's not to love?
The best place to stay in Val d'Isere Chalet Marco Polo (if you are a millionaire) Cheaper Chalets in Val d'Isere are available.
Val Thorens, 3 Valleys, France, the biggest linked ski area in the World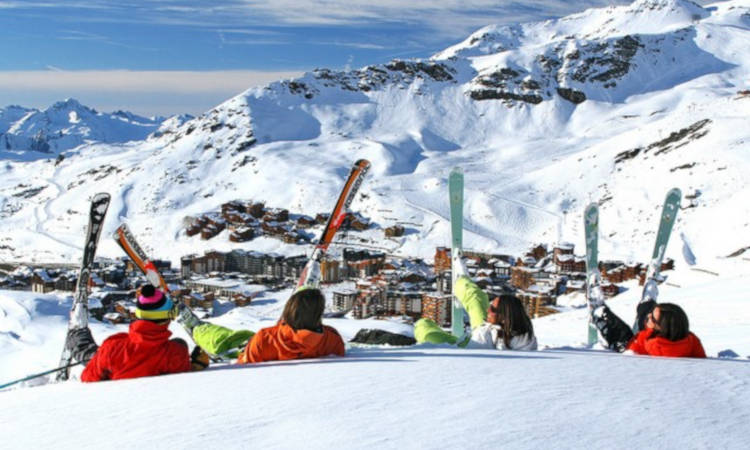 The biggest ski area in the world had to be on the list but choosing which of the famous ski resorts within the Three Valleys ski area caused much debate. Finally, we agreed it had to Val Thorens, its fast lifts, long season, great access to a huge variety of terrain from easy beginner slopes to crazy off piste means that Val Thorens is a ski resort we think you will love.
The best place to stay in Val Thorens, Club Meds Sensations
Vaujany, Alpe d'Huez, France, a little-known corner near Alpe D'Huez, but don't tell anyone!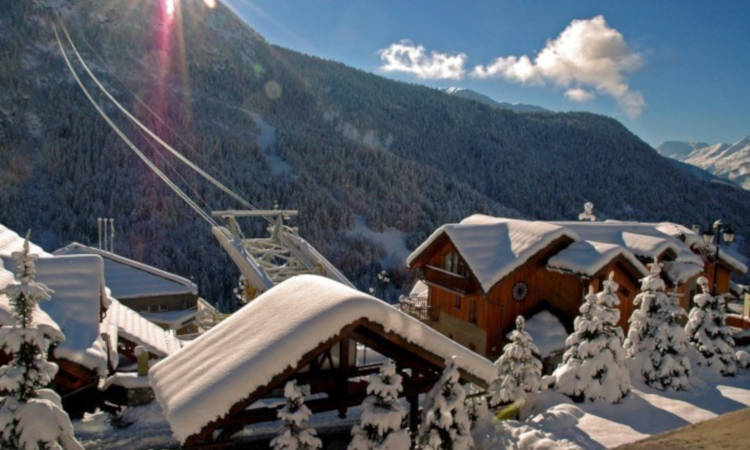 We love the skiing in Alpe d'Huez but our favourite village for a base is sunny Vaujany. Why? It's compact, the lift out is never busy, except perhaps at lunchtime, where it's a favourite with local ski instructors. The off-piste on this side of the valley is the best to be found in the area.
The best place to stay in Vaujany Chalet Saskia (but not if you are on a diet!)
Ski Circus, Austria's biggest linked ski area in Austria "Officially"
Saalbach & Hinterglemm are two names that rolled off the tongue and it was always a great ski area. However, in 2016 the area completed its long-term plan to link the local ski area of Fieberbrunn, making it the "officially" largest ski area in Austria. For intermediate skiers this is a dream, travelling anti-clockwise, its possible to complete the whole circuit on blue runs, very few ski resorts off this. Travelling clockwise the runs include reds and blacks but is a little shorter.
If you heard about slow lifts here, that's all history. The new six-pack chair to Bermkogel was the last slow chair to be replaced, so whether you are visiting this ski area for the first time, or returning after several years, we think you will love it here, the whole team agreed!
Best Place to stay in the Ski Circus ski area Austria Trend Alpine Resort in Fieberbrunn