St Martin de Bellville says good bye to old slow ski lifts
21st September 2015
St Martin de Belleville is one of Ski Line's most popular "back door" ski resorts to the wonderful French 3 Valleys ski area and a great venue for a good lunch.  Particularly if you're into fine dining as the 3 valleys has more than its fair share of Michelin star restaurants.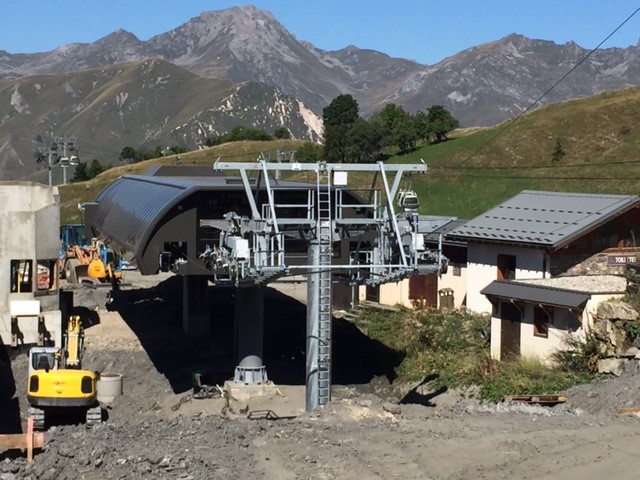 The old and slow St Martin 2 chairlift has been transformed into the "Saint Martin Express". It's more than an improvement, it's a revolution! Anyone who used the old slow and cold chair will remember frequent closures in high wind and technical problems.
This new 6 seater covered chairlift whisks you up to the Tougnette summit in just 7 minutes, enabling comfortable, speedy access under a covered bubble to the vast 3 Valleys ski area.
Ski Line feature 13 wonder catered chalets in St Martin de Belleville and a fantastic slope side apartment, ideal for a perfect skiing holiday
Chalet Abode, sleeps 10
Chalet Chamois Lodge, sleeps 8
Chalet Ecurie, sleeps 10
Le Chalet St Martin, sleeps 10
Chalet Aralia, sleeps 12
Chalet des Anges, sleeps 12
Polaris, sleeps 10
Chez Bugi, sleeps 8
Chalet Verdet, sleeps 10
Chalet Cateline, sleeps 8
Chalet Aphylla, sleeps 9
Chalet Coco, sleeps 10
Other related Blogs