I can never get my head around why we Brits love to go skiing in mid-winter, its cold, the visibility can be poor and the slopes are busier and the risk of ice keeps all but advanced skiers a little apprehensive to turn on the steeper runs. Whereas, if you wait until March or April the sun comes out and the slopes are relatively deserted and you stand a very good chance of a powder day. Not to mention long lunches on sun-soaked terraces of your favourite mountain restaurants.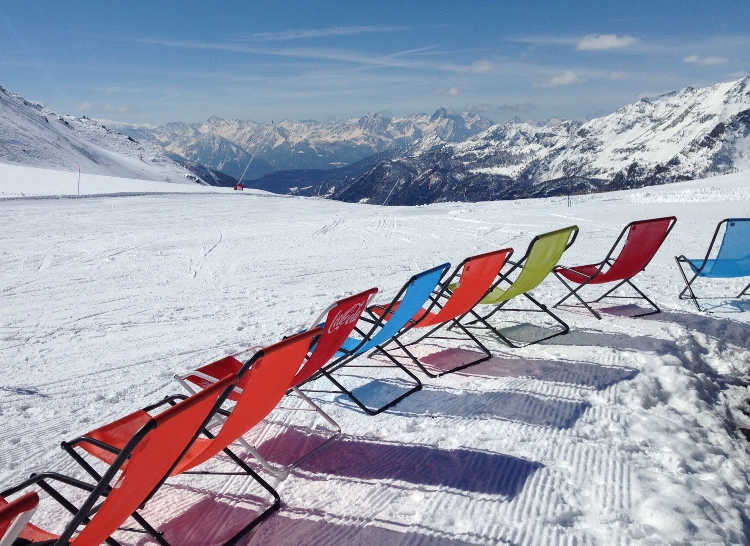 For us at Ski Line, spring is when we do most of our skiing, company rules forbid that we book time off between December and March, so we are all getting a little twitchy to get back on our skis and boards by March.
Sarah, Ski Line's sales director has been singing the praises of spring skiing since joining the company over 24 years ago. Back in her early days, she arranged our first "End Of Season Ski Trip" designed to get our clients and friends to try skiing in April. On that first trip back in 1998, just 13 people attended. This year's trip to Club Med's Sensations hotel in Val Thorens has 350 people attending. It seems either Sarah is very persuasive or the skiing in spring really is that good.
Here our pick of the best ski resorts to ski in the spring.
It's always best to ski in a resort where most of the skiing is above 2000m, then even on the sunniest of days the snow will still be excellent. Choose a ski resort with slopes facing a variety of different directs too. You can work your way around the ski area, skiing on the snow when it's at its best. Ski on the southerly facing slopes first thing before the snow softens too much and then Westerly, Easterly and finally, make the north facing slopes your last of the day.
The off-piste skiing can be very good too, even if it hasn't snowed, as the freeze overnight softens, you get that lovely layer of soft snow on a frozen base.
Cervinia, Italy, long wide runs, perfect for intermediate skiers and borders.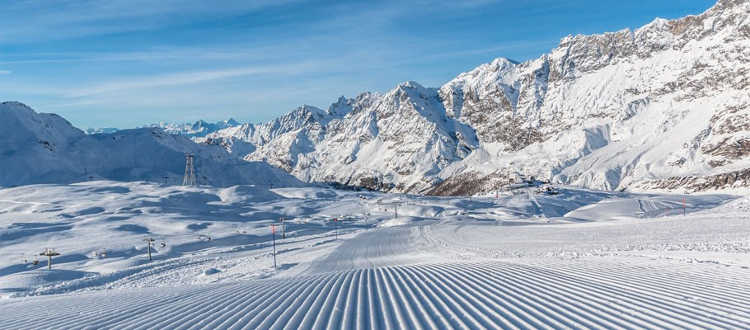 Cervinia is a perfect choice for intermediate skiers who like their runs wide and long. The village is at 2050m and the ski range is between 1525m and 3480m. The skiing is shared with the Swiss ski resort of Zermatt, the combined area covers 360km of slopes.
Val d'Isere, France, one of the best for off-piste skiing in the spring.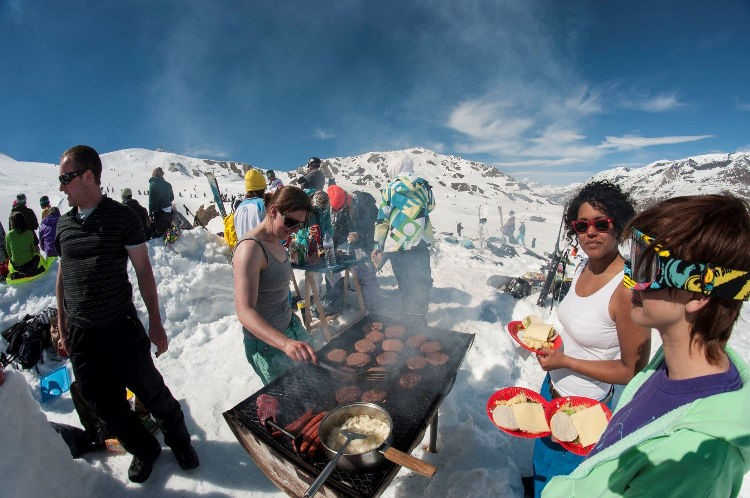 One of the best ski areas for lift served off-piste skiing, but as long as you're not a complete beginner, Val d'Isere's skiing will appeal. The legendary Folie Douce bar on the slopes above Val d'Isere, which on a sunny day is hard to beat.
The village is at 1850m with the ski range between 1550m to 3455m, the skiing is shared with Tignes and offers a combined 300km of piste skiing plus much, much more off-piste fun in the spring.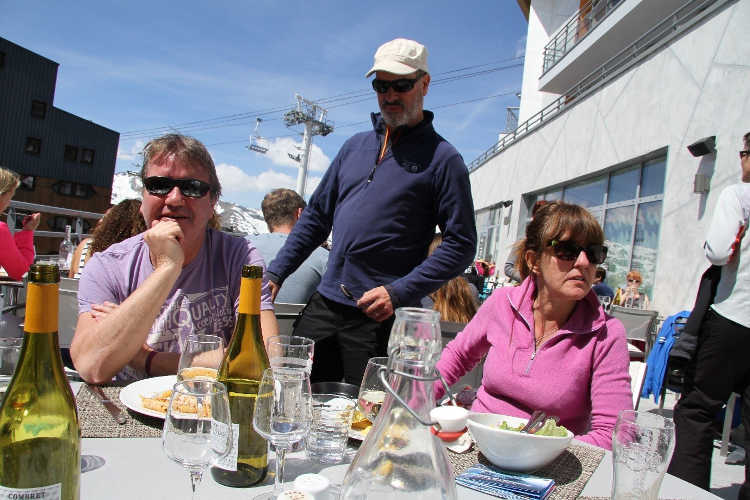 We chose Val Thorens as the venue of our end of season ski trip for the past 2 years, its Europe's highest ski resort in the world biggest linked ski area. The three valleys cover a huge ski area of 600km of groomed pistes. It's another ski resort with a Folie Douce après ski bar, which we recommend for an end of ski drink and dance in the sun with your ski boots.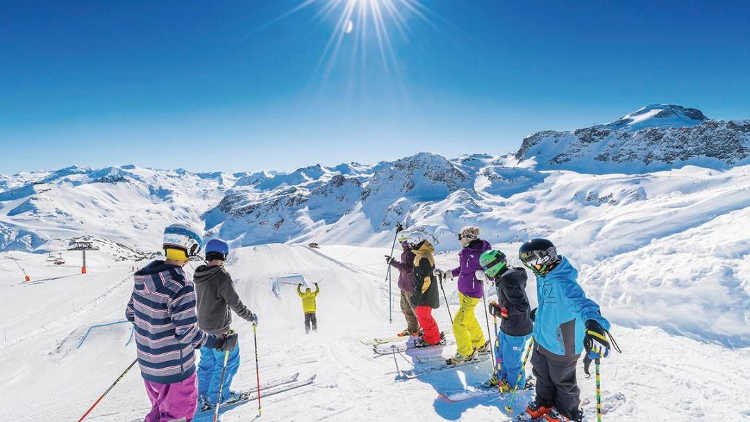 The debate is always Tignes or Val d'Isere, both share the same 300km of piste, both are high, we think Val d'Isere wins for the après ski, but Tignes wins every time for ski convenience. Tignes is a ski resort where nearly all the skiing is above 2000m, the village is located at 2100m, so when it's snowing down to 1800m, that means fresh snow in Tignes. The glacier gets crowded in the spring, so head up early.

A big party town, with skiing on two mountains. Les Deux Alps is an excellent choice for spring skiing, the village at 1650m but the skiing extends to 3570m with glacial skiing. The slopes extend to around 200km. A great choice for beginners and low intermediates while advanced skiers will love the off-piste.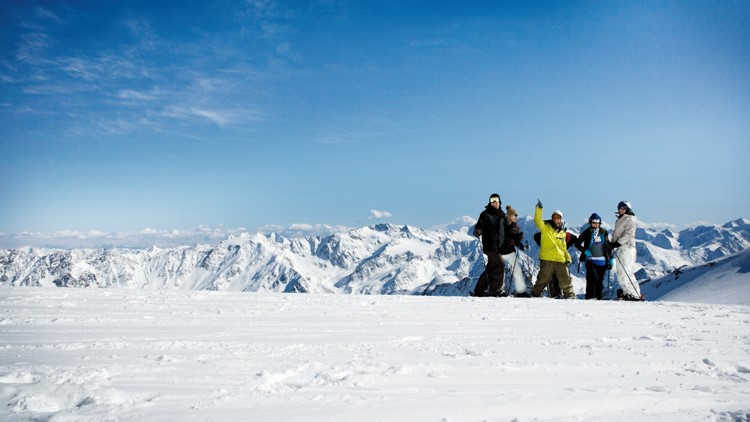 A real James Bond ski resort, Solden isn't that high at the village level (1380m) but the skiing extends to 3250m with access to two glaciers with very long runs down. The skiing is best suited to confident intermediate skiers. The après ski is lively and especially good fun in the sun.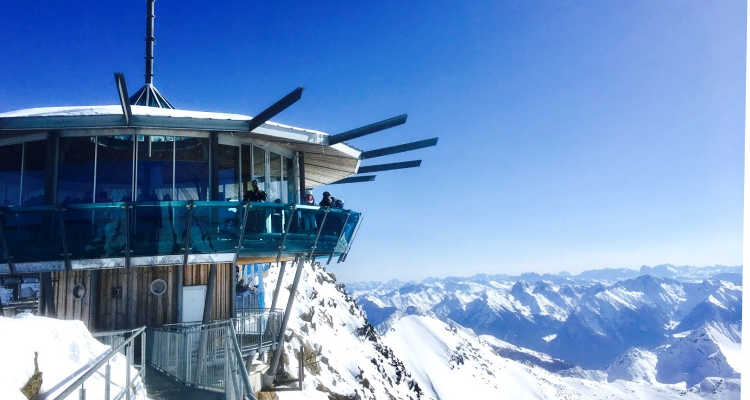 One of the most snow sure ski resorts for late snow. By Austrian ski resort standards, this is a giant of a mountain, with the village set at 1930m and ski range between 1790m to 3080m with a slick lift system the envy of many a ski resorts. Never crowded, the resort offers 110km of skiing, a wonderful choice for beginners and timid intermediate skiers and snowboarders.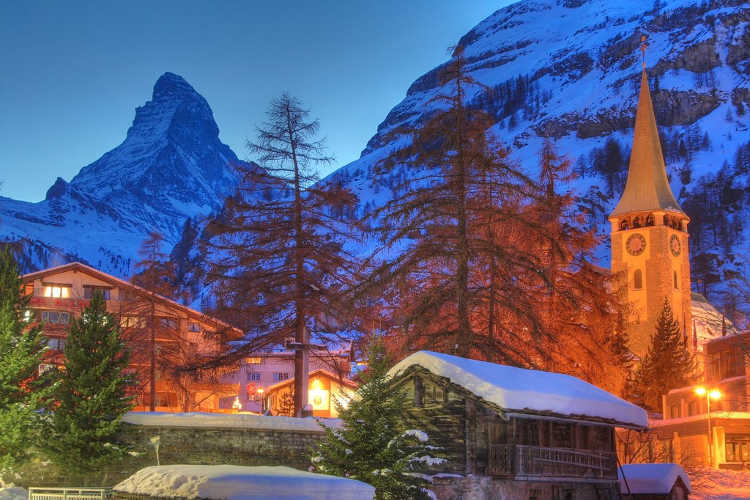 Sitting under the shadow of the majestic Matterhorn mountain, Zermatt is the jewel in the crown of Swiss ski resorts. The spectacular high mountain setting takes some beating. Zermatt should be on any serious skiers list of places to ski. The skiing is best suited to competent skiers and shares its area with the Italian ski resort of Cervinia.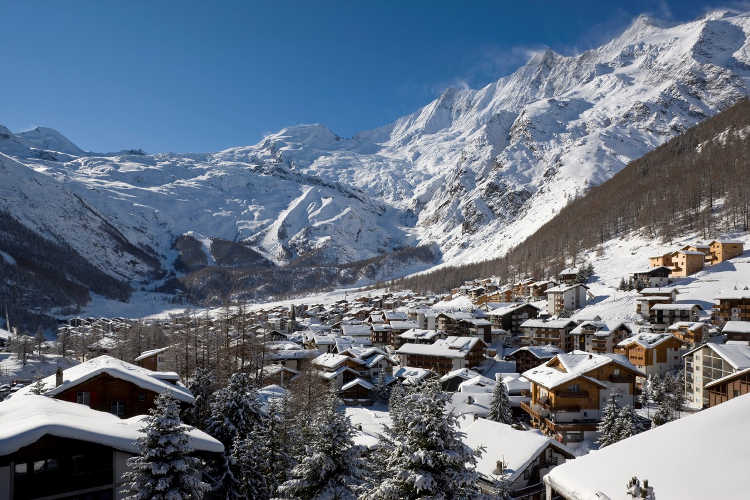 Most of the runs in Saas Fee are exceptionally high, between 2500m and 3500m, hence it's a very good contender for this list. The village is like a miniature Zermatt located at 1800m surrounded by mountains, it's these mountains that provide shade from the spring sun, keeping the snow in great conditions in spring. With 100km of pistes to explore, what are you waiting for? Saas Fee is a Great choice for beginners and intermediates but has little to amuse advanced levels.