Snow Chateaux Goes Into Liquidation
13th July 2020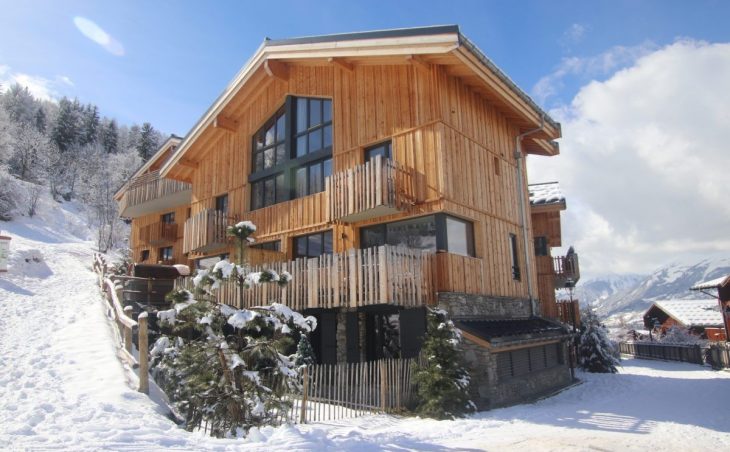 Snowchateaux Limited operated 22 catered chalets in France in the popular ski resorts of La Plagne, Tignes, Les Arcs, Morzine and La Rosiere. The company announced on its website yesterday that the company had ceased trading on the 12th July 2020. A message on the company's website blamed Covid-19 as the cause, however, the companies problems go back over several years with mounting losses. The companies accounts shown on the Companies House website, showed a negative position as of May 2019 of (£2.2m).
Clearly, the position would have been much worse after the Covid-19 outbreak, which is no doubt why the owners and directors called time.
Ski Line hadn't been selling Snowchateaux holidays for several years over concerns about the financial position of the company. We are aware some of our competitors had continued to promote the business.
Angus Kinloch, Ski Lines managing director said. "Covid-19 has had a devastating impact on the ski holiday sector, and now more than ever holidaymakers should carry out due diligence of the suppliers they are considering booking with. Any company that was in financial trouble before COVID could be the next business to fail". "As a director of a travel agency specialising in skiing, we look very carefully at the financial strengths of our partners, and sadly we are expecting to see huge cuts in the number of businesses we will work with for the 2021 ski season".
How financially secure is the company you book your ski holidays with?
This winter more than ever before, it's essential that buyer's check out the business they are considering booking, even if it's a company that you have booked with before. We expect several other independently run ski businesses will, unfortunately, follow Snowchateaux this year.
Many of the smaller independent chalet operators don't have any bonding or protection in the event of failure. Very few of these smaller businesses accept payments by credit card, so don't provide the added consumer protection of a chargeback if the business fails.
The Companies House website allows consumers to see the latest posted accounts of any British Company, but these can be up to 18 months out of date. If a company was loss-making last year, it's very likely to be in even greater difficulty now.
Don't be afraid to ask how a Company will protect your money.
For the best protection look for the ABTA Logo.