Skiing the Milky Way (the all-inclusive way)
15th October 2015
Club Med Pragelato opened its doors in 2013 in the Vialattea ski area (Milky Way) in the small and not very well known village of Pragelato which is linked via a cable car to Sestriere.
Our M.D. Angus Kinloch visited in March 2015 for a 4 night stay to try it out. Here's his thoughts;
I've been a fan of Club Med for many years and our clients love them too. We enjoy the highest repeat bookings from clients who book Club Med skiing holidays than we do with any other tour operator so Club Med must be doing something right! So when the opportunity for a 4 night break came up, I leaped at it!
Club Med's all-inclusive resort in the Milky Way
Club Med Pragelato is like a small village, in fact in its former life, that's just what it was, it was built to house athletes from the Turin Winter Olympics. The hotel rooms are spread across several small chalet styled buildings, each containing around 6 rooms. While the main hotel building which house the bars and dining rooms are a short walk away.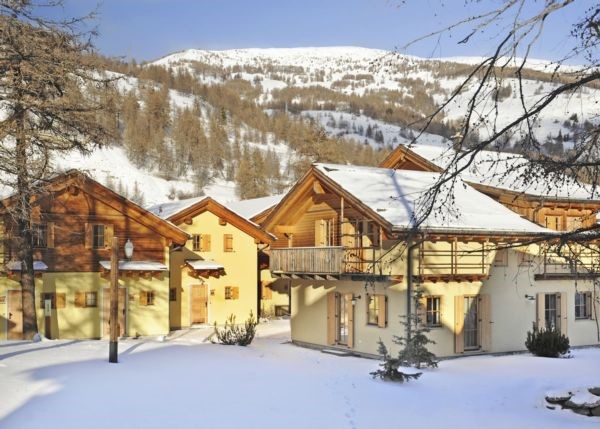 I wasn't sure that this would work as it meant dressing up in hats and coats every time you leave your bedroom to enjoy a meal or drink at the free bar, but it does!
Each of the bedrooms at the resort is allocated two lockers, one for skis, poles and boots (with heated boot warmers) and the other in the basement of the hotels main building; somewhere for you leave hats, and coats that are needed to walk between the bedroom accommodation and main hotel building.
I stayed in room 212, which is a duplex 2 bedroom room with a small kitchen area with coffee making facilities, both bedrooms had a safe and balcony with views down the valley.
The access to the skiing is just 17 paces (I counted them) from the boot room to the cable car and as only guests at the hotel use this lift, there weren't any queues once the ski groups had departed. The lift takes you to a point above Sestriere in the heart of the ski area.


The ski area is well worth a visit particularly if you are an intermediate skier like me. The lift system, is generally good, there are a few slower lifts, which with planning can be avoided! It's possible to ski into France via lifts connecting to Claviere and Montgenevre although I think the best skiing is on the Italian side over towards Sauze d'Oulx.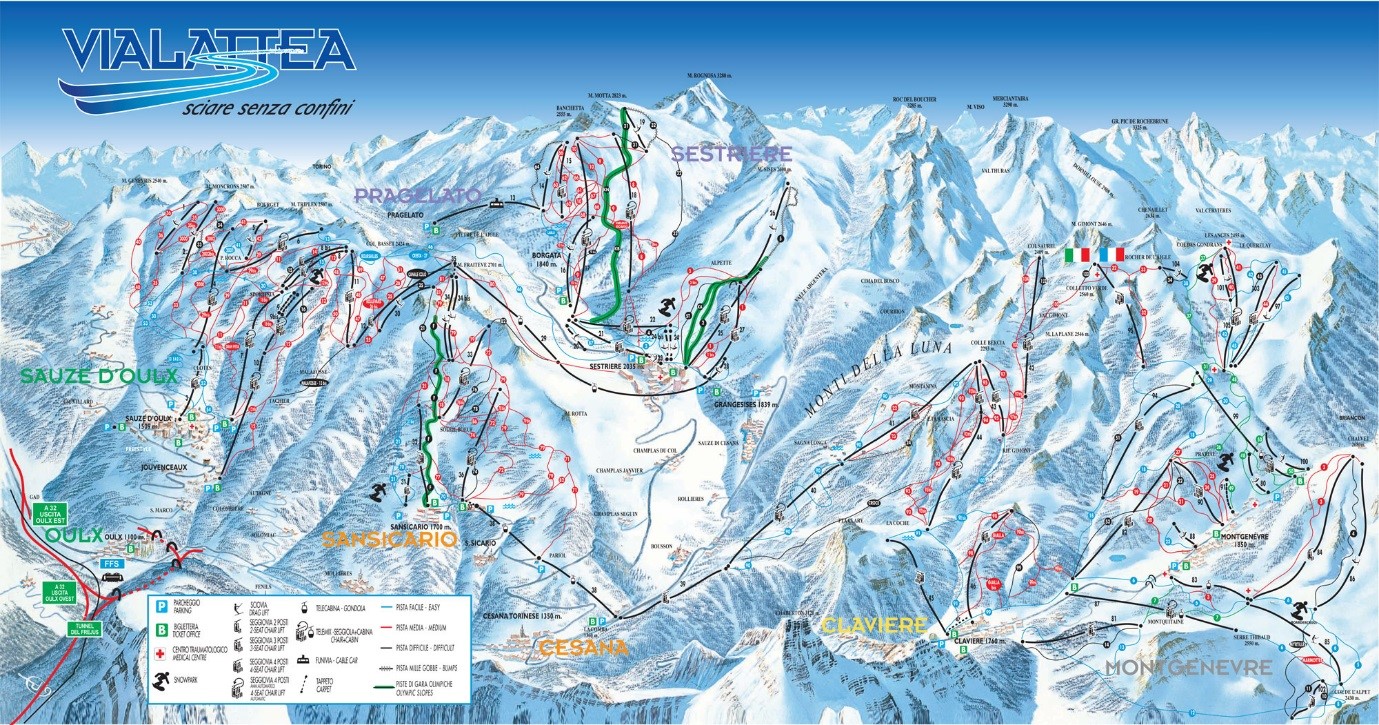 Most of Club Med's guests join the ski lessons, which are included in the cost of the holiday, Club Med organise these into both ability and nationality groups, so our clients will always be in an English speaking group. Class sizes are normally about 8 people. The ski lessons are full day breaking only for lunch, and are also included in the cost of the holiday. The options for lunch are either return to the hotel, or by booking in the morning at the reception area Club Med also have a private mountain restaurant on the Sauze d'Oulx side of the ski area. This restaurant was my preferred choice for the best skiing. The food here was very good and included a bottle of wine, salad buffet and cooked main dishes, desert and coffee and a choice of alcoholic drinks at the bar (Included in the cost of the holiday).
Family ski holidays in the Milky Way
For families Club Med is an especially good option and Pragelato is one of Club Meds family hotels, although I would add I didn't see many families in March. Children under 4 stay free of charge, and the facilities for Children are first class with a dedicated nursery with full day's childcare, or for older children full day ski lessons.
It's always the food that receives the most positive comments from our clients. This is one of the key strengths of Club Med and the food at Pragelato was to the same high standards I had come to expect. The main food serving area offers an impressive choice of options.
Ski Line highly recommend Club Med for your skiing holiday, particularly Pragelato
Price guide, please call our sales team for more details
Short stays in March 3 nights from £676, 4 nights from £759
Short stays in April, 3 nights from £643, 4 nights from £676
One week stays including travel off peak start at £1460, high season start at around £1700
Don't forget when comparing the cost of Club Med to other ski holidays that Club Med is all-inclusive and includes, Lift Pass, ski lessons, evening entertainment, lunches with wine, drinks from the bar and childcare.
See all Club Med's ski hotels via this link http://www.skiline.co.uk/tour-operators/club-med-skiing-holidays