Ski Line In Top 3 Ski Agents In The World In 2017
27th November 2017
At Ski Line, we focus on providing you with the best service and ensuring you can choose from the finest range of skiing deals and trips. This means we prefer to speak to and about you rather than about ourselves but we're delighted to share some news from the World Ski Awards. This is because Ski Line were voted in the Top 3 ski agents in the world at the recent 2017 World Ski Awards event.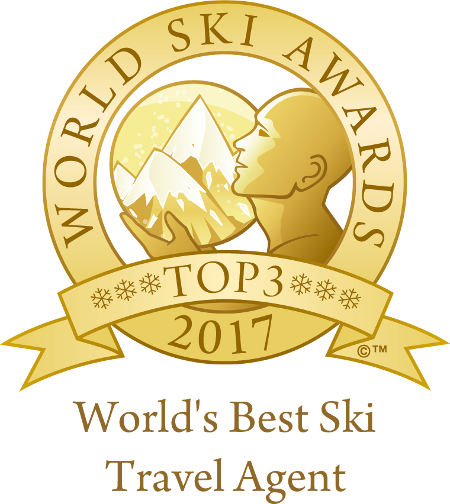 Our customers are quick to share reviews and testimonials thanking us for the help we give them in arranging the ideal skiing trip, and we are delighted to see that many people agree with them. The votes in the World Ski Awards are cast by professionals and the general public. We know that the many customers who regularly book with us love what we do but we are delighted to learn that so many senior executives, tour operators, travel buyers; media professionals and agents also rate us highly.

There is a lot to celebrate in the ski industry
The World Ski Awards is the only initiative around the world that looks to celebrate, recognise and reward excellence in the ski industry. The skiing industry is a large one and we know that millions of people around the world look forward to their skiing trips, while spending considerable sums of money. We know how important your skiing trip is, and we want to ensure that you receive the best value for money, no matter where you are going, how long you are travelling for or how much money you are looking to spend.
Of course, while we are absolutely delighted to be recognised in this manner, we also know that it counts for little going forward. This is why you will be pleased to know that we promise to provide a high standard of service in 2018 and beyond. After all, being voted in the Top 3 ski agents in the world is a nice feeling, but we've still got room to improve to claim the number one spot. This means if you want to book with an agent that is working harder to help you, come and speak with Ski Line.
As an ABTA travel agent, there is a level of confidence that comes with booking with Ski Line. We are also delighted to say that we are skiing and snowboarding specialists. We have a passion for these holidays, and this is why you can only find skiing and snowboarding holiday options when you come to us. There is nothing wrong with a city break or a cruise for a holiday but we leave that style of trip to other professionals. When you want the best standard of skiing holiday or snow-based trip, come and speak to the experts who know the industry, who care about the trips you take and who speak your language when it comes to the best holiday you can enjoy.
Once again, we are delighted to be recognised for our hard work and effort in 2017 and we promise that if you are looking for the best ski holiday in 2018, Ski Line is the company to book with.