New Eurostar route for skiers
22nd May 2015
Rumours that Eurostar set to launch a new ski route!
Eurostar are said to be about to launch a new route between London and Ashford DIRECTLY to France's second biggest city, Lyon. We hear it will include a Saturday service which could be good news for skiers in London and Southeast area.
The alternative and already oversubscribed Eurostar route to Bourg St Maurice won't be affected but if rumours about the price on the new Lyon route starting at just £89 return are true, bargain ski holiday hunters could book what is perhaps the cheapest weeks skiing holiday you could ever book by train !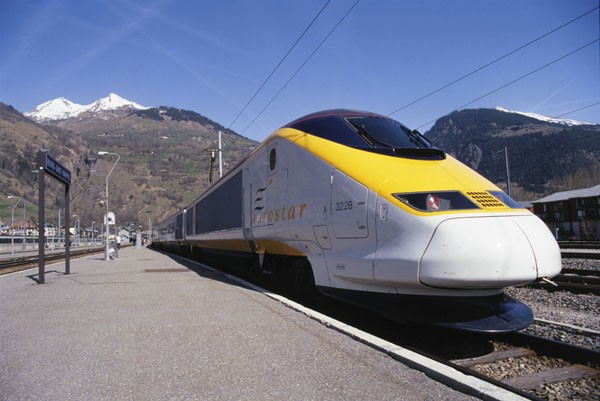 Is this the return of the "cheap" Snow train package?
Well for the speedy booker who can grab one of the £89 fares it could be!
Based on 4 sharing a one bed, ski in ski out apartment in Chamrousse.
Return Eurostar from London or Ashford direct to Lyon, plus connecting train to Grenoble.
Not included is the 34km Taxi fare from station to apartment. Which between 4 won't break the bank
Skiline could offer the above ski in ski out self-catering apartments in Chamrousse Eurostar package for just £248.50 and we will throw in a free 7 day ski pass! So what's the catch?
Well the only catch is getting the £89 fare. It's a new route, so the possibility is that on early and low season dates you will get this price. The connecting fare from Lyon to Grenoble is only £12.50 and taxis are waiting at the station to whisk you to your apartments.
The journey might even become part of the fun on your next ski holiday as the travel isn't as arduous as you might think, and for a family could be a very welcome alternative to flying. No more having to get to the airport at an unearthly time, no more parking costs, no more rip off charges to take your skis on the flight and no 2 hour check in times. You won't have the uncomfortable flight, and long transfers time to resort which can be up to 3 to 4 hours to some resorts.
Instead, it's a tube to St Pancras or a car ride to Ashford, only a 15 minute check in time and a whisk through security for a 07:20 train or a 07:55 at Ashford. Its then high steep directly to Lyon where you arrive at 13:00, there is bar and snacks on the train and you can walk around, perhaps play a game of cards or perhaps read. You will have a 14 minute wait at Lyon before the only change of train in the journey departs for Grenoble where it arrives at 14:38. Taxis will be queuing at the Station and it's a 34km journey to Chamrousse.