New Chairlift for Serre Chevalier
20th July 2018
Serre Chevalier has announced that a brand new, 6-person high-speed chairlift is under construction which is planned to replace the old and slow Cote Chevalier lift in the Villeneuve sector.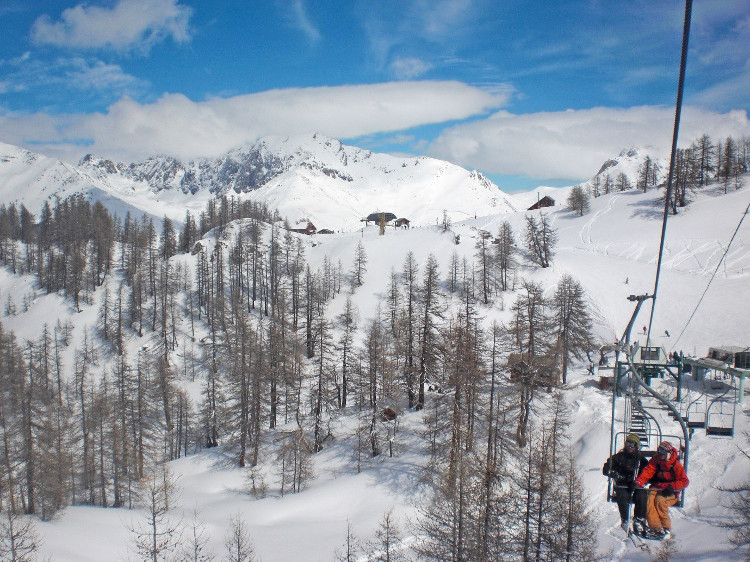 The new lift in Serre Chevalier will be able to transport up to 3000 people per hour
Getting between Villeneuve to Chantemerle will be much quicker as the new lift will allow up to 3000 people per hour instead of 1800. The new lift will also have fewer pylons, which is good news from a safety standpoint and the appearance of the ski area.
The bottom station of the new Cote Chevalier chairlift will be moved to just below the Frejus chairlift but the location of the top of the lift will remain unchanged.
The new €10 million lift will be opened for the start of the 18-19 season on 7th to 9th December 2018 for weekend skiing only until the resort fully opens daily non-stop from 15th December 2018 to 22nd April 2019.
Another good reason to visit Serre Chevalier! But if you need any more convincing, here a just a few more reasons why Serre Chevalier is worth visiting:
Huge linked area varied ski runs
Lots of treelined runs
Attractive villages with lovely restaurants
Very friendly locals.
To see all our skiing holidays in Serre Chevalier see here or for help and advice call our ski holidays experts on 020 8313 3999