Make New Year Plans Now And See In 2019 On The Slopes
15th August 2018
There are some people who don't think that New Year is a big day. When 2018 rolls into 2019, these people will be sat at home watching what is on TV or they may even be in their bed. Not everyone cares about this occasion which lets people start afresh but for many people, it is the most important event of the year. If you are the sort of person who wants to maximise your happiness at New Year and you are making plans already, a ski holiday could be the ideal way for you to start 2019 in the best possible manner.
At Ski Line, we are delighted to say that we have helped many skiers book a fantastic trip that allows them to celebrate in style. We also have plenty of ski holidays on offer for the end of December 2018 and start of January 2019 so if you're looking to get away from it all when the New Year starts in earnest, we are the company you can trust.
Are you looking for a family holiday to kickstart 2019?
It may be that you want to see in the New Year with your family, and if you do, there are many child-friendly options around Europe. New Year celebrations mean different things to each household or individual and if your wild partying days are behind you, seeing in 2019 with the whole family will be an excellent way to kickstart your year.
Tignes in France is a hugely popular destination for ski holidays, and you'll find that this is a resort where families are welcome. An example of the chalet you should consider in this area is Chalet Chamois, which offers childcare services. If you do plan on letting your hair down for a slight period away from the kids, this service will ensure that everyone is well looked after and that you have a fantastic time without worrying about how your kids are.
Get ready to party in the best way on a ski trip
Of course, for many people, New Year celebration revolve around socialising, partying, celebrating, having fun and perhaps enjoying a drink or two. It is well known that many ski resorts are as famous for the après-ski as they are for their slopes, and if you are looking for a resort that allows you to turn night into day when you are away, we have everything you could want or need.
Italy is always a fantastic destination for a party and it could be that Club Med Pragelato Via Lattea has everything you could want or need to get 2019 off to the best possible start.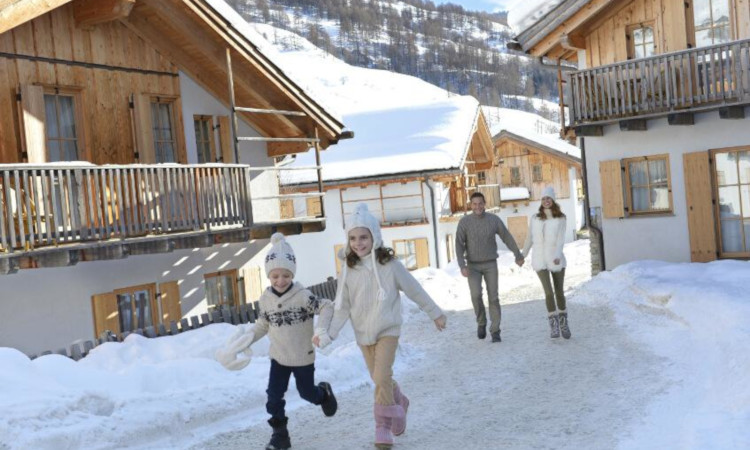 If you are the sort of person who believes the way you start the year dictates how the rest of the year will pan out, you want to ensure you enjoy the best possible start! Contact Ski Line and we will do everything we can to help you find your perfect ski trip to welcome 2019.