It's the best start to a ski season in over 20 years
11th November 2016
Ski Line has been in the ski business for over 20 years and we can't recall such a good start to a ski season. Great news for ski tour operators looking to sell December ski holidays over Christmas and New Year and great news for skiers who like to hit the slopes in December.
Slide the bar to compare last year in Courchevel to conditions today, the snow on the slopes in Courchevel is so good that you can ski for free today!
It's quite common for the first snow to fall in the Alps to arrive in September or October, but the ground is rarely cold enough to prevent it from melting away. Not this year, it's a very different matter, temperatures across the Alps are cold. This week Val d'Isere is expecting temperatures to drop as low as -22° with the wind chill and the snow keeps coming. It's been snowing hard for the last 24 hours across many of the higher mountains in the Alps and the webcams are looking great.

Even more snow on the way.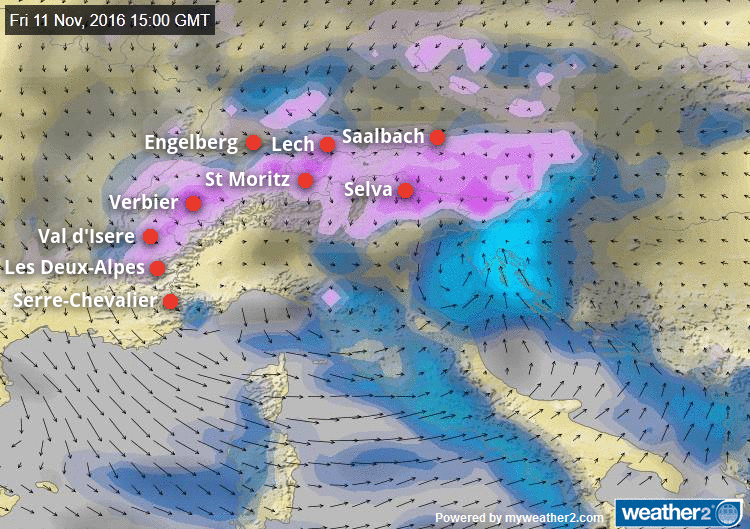 Get your skis out and wax em… It's time to go skiing.