The Five Best Ski Chalets in Tignes
2nd January 2020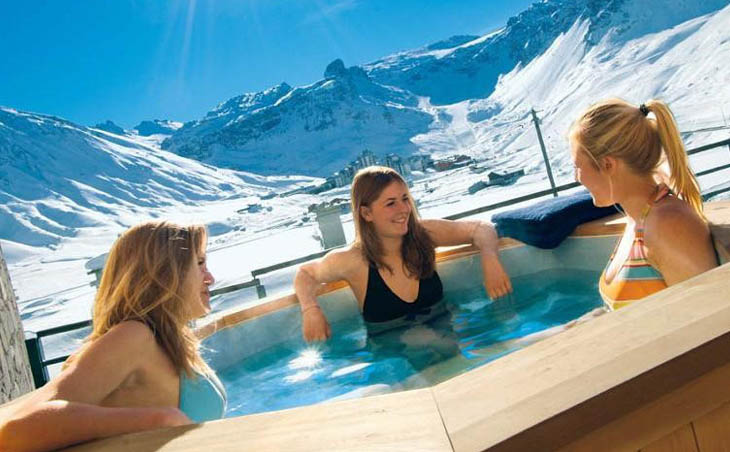 Ski Line offer 117 different catered ski chalets in Tignes, Crystal ski, who claim to be the UK's biggest ski tour operator only have 7.
If you are looking for a ski chalet deal in Tignes you need an agent that looks at the whole market place, not just a small corner of it.  Our team of advisors know Tignes well and could help you save £100's and come up with a chalet for your group that is just perfect.
The standards of catered chalets available in Tignes have been rising every season, at one time a chalet in Tignes was a large apartment-style chalet with décor from the 1970s, however today many of our catered ski chalets in Tignes offer hot tubs and saunas, some even have private swimming pools and nearly all are within easy reach of the ski lifts that are spread across the valley base in Tignes three main villages.
Chalet Arktic ★★★★★ – Sleeps 16-18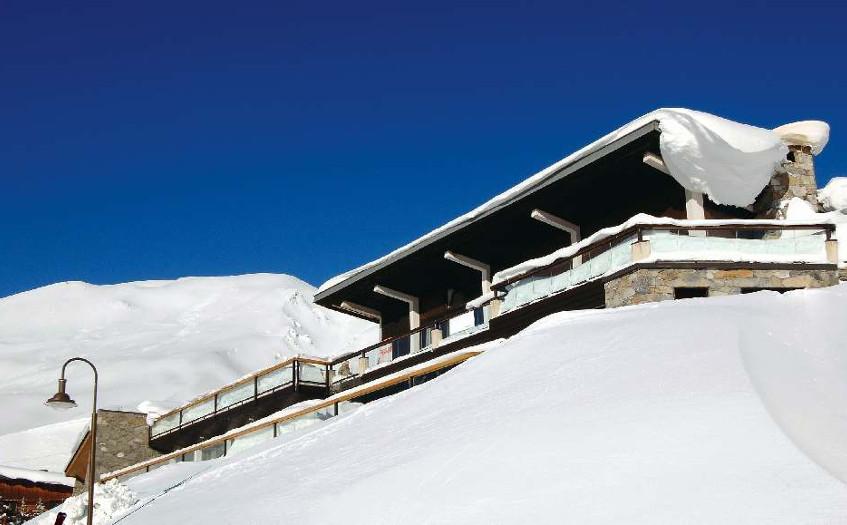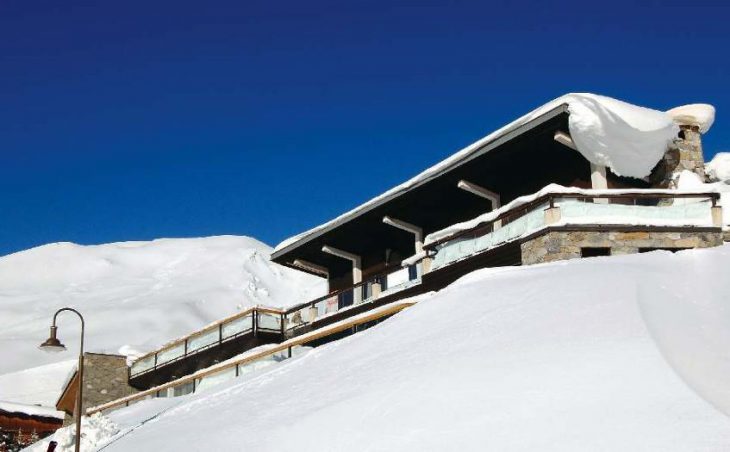 Chalet Arktic is offered as a package with flights and transfers included. This modern chalet located in Le Lac has all the toys that the discerning group are looking for in a great ski chalet holiday, an outdoor hot tub with views across the slopes and sauna to revive aching muscles after a great day on the slopes.  The home cinema room with TV and DVDs gives an option to stay in the chalet in the evenings or if you prefer, the open fire in lounge which is bright and modern is a great place to discuss the day's events.  Your chalet hosts will prepare delicious meals and keep the chalet clean and tidy.
Access to the nearest ski lift (Chardonnet) is just 150m walk from the chalet, this lift connects to the heart of the Tignes ski area.
Prices start at under £600 for off-peak dates, peak season dates start at around £1400, Groups booking the whole chalet receive up to 1.25 free places. Flights area available every Sunday throughout the ski season from Gatwick, Heathrow, Stanstead, Southampton, Bristol, Birmingham, East Midlands Manchester and Glasgow. (Various flights supplements apply)
Chalet Annapurna II ★★★★ – Sleeps 18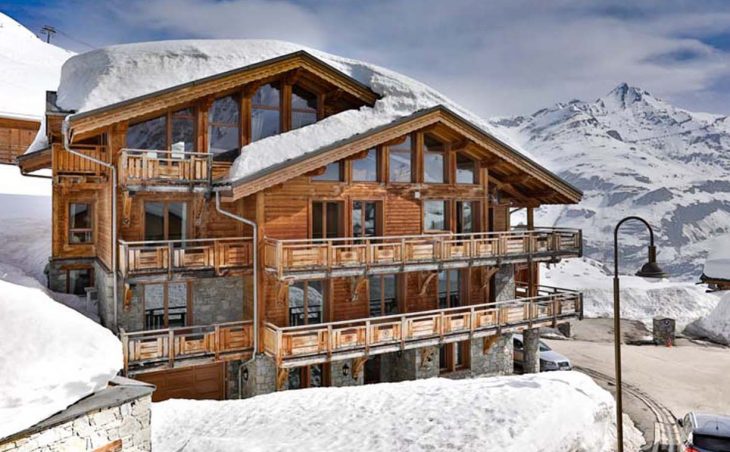 Chalet Annapurna II is offered as a package with flights and transfers included and is perfectly located in Tignes Le Lac just 70m from the piste and 400m from the nearest ski lift.
Chalet Annapurna II is a fantastic ski-in chalet, housed in a freestanding building with another chalet. It is great for both ski convenience and access to the centre of Tignes Le Lac. The chalet is 400 metres (approx.) from the Chaudanne and Paquis Lifts and, just a 5-minute walk (approx.) to the lively bars and restaurants of Tignes Le Lac. There is also an Annapurna I which sleeps ?? and both chalets are very popular so early booking is essential.
The large, open-plan living room has a modern wood-burning stove and there's also a balcony to catch some rays whilst enjoying the sublime views. The bedrooms all have en-suite facilities and some have balconies too. The added bonus in this chalet is the hot tub and sauna.
Prices start at around £999 for off-peak dates, peak weeks go up to around £1,900, and Groups booking the whole chalet will always get a great deal from Ski Line.  Flights are available every Saturday throughout the ski season from various different regional airports.
Chalet Carmen, Violetta, Escamillo, Annina, Giorgio and Alfredo ★★★★★ – Sleeping 8, 8, 9, 10, 12 & 12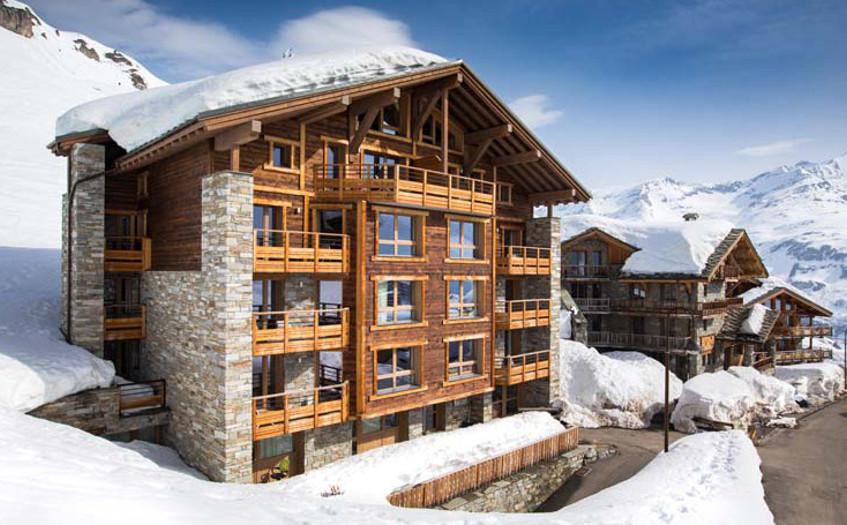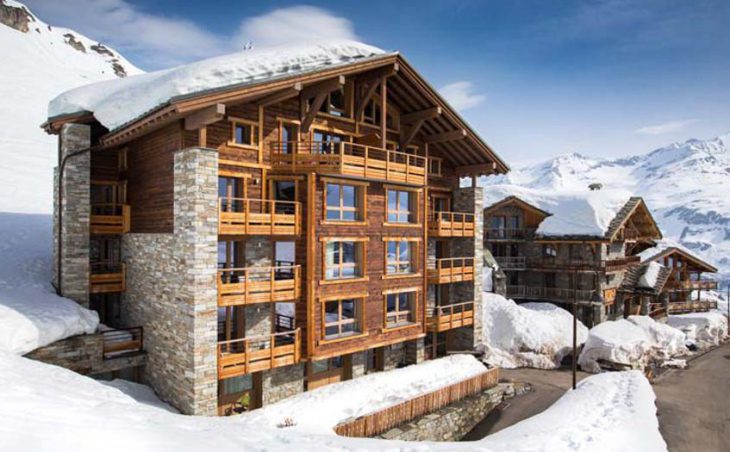 Situated in Tignes Le Lac these contemporary chalets are named after characters from our favourite operas. Situated just 140 metres from the pistes, intermediate skiers and above can ski back to the chalet at the end of the day. The centre of Tignes Le Lac with its array of shops, bars and restaurants is only a 5 minute walk away.
Each chalet also has the added benefit of its own sauna. Chalets Carmen and Violetta are the smallest each sleeping 8 guests. Escamillo sleeps 9, whilst Annina sleeps 10.
The largest chalets sleep 12 in each and are the Giorgio and Alfredo respectively.
There these chalets are available as package ski holidays with flights and transfer included from several regional airports in the UK, including Gatwick, Stanstead, Birmingham, Manchester and Edinburgh.  Prices start at around £1,000 to £1,700 depending on the week you want to travel.
Chalet Hotel L'Ecrin du Val Claret ★★★★ – Sleeps 112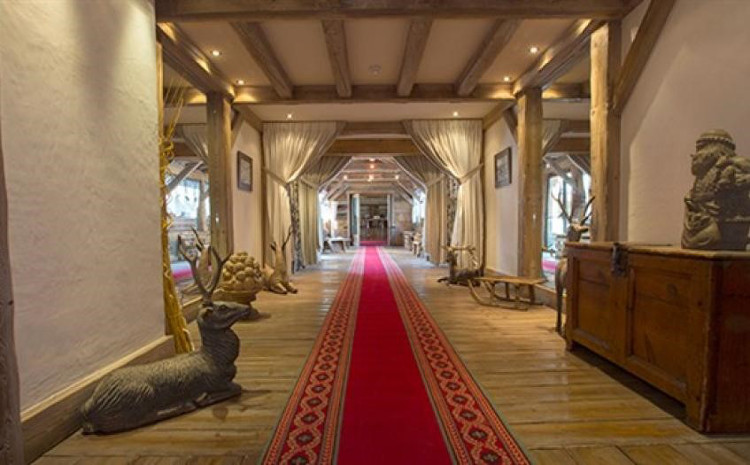 Chalet L'Ecrin Du Val Claret is a superb large chalet hotel and is run as a full package holiday with flights and transfers included from Gatwick, Heathrow, Birmingham, Manchester and sometimes Edinburgh. It oozes charm with embroidered fabrics and lots of wooden carved furnishings and an elegant spa complete with indoor swimming pool.  The bedrooms are twin or doubles many are interconnecting, ideal for families, all have a flat-screen TV.  The Chalet hotel has a highly regarded in-house crèche catering for children from 3 to 12 years and an evening listening service is available in the evening so parents can enjoy the evening meals.
Feedback from clients has always be very positive and particularly about the standard of catering which includes a full cooked breakfast to start the day. In the afternoon tea and freshly baked biscuits and cakes, hot soups and hot drinks are severed in the lounge. The evening meal offers a choice of three courses with unlimited wine.
The slopes and ski school meeting place are just a short walk away, from here you can head to the glacier at Tignes or head to Val d'Isere. A weeks stay here starts at £600 to over £2000 for the peak weeks.
Chalet Camille ★★★★ – Sleeps 18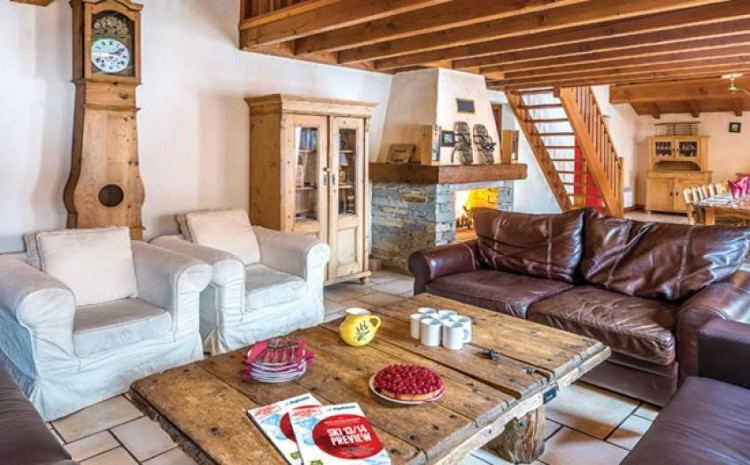 Chalet Camille is superbly located in Tignes le Lavachet just 30m from the Paquis and Chaudamme ski lift which gives a choice of heading up to the Tignes side towards the famous needles or across to Val d'Isere, so is ideally situated, particularly if you like to end your day at the famous Follie Douce dancing bar on the Val d'Isere side.  The chalet offers everything that's high on the wish list for skiers, including a hot tub and sauna. Some of the ensuite bedrooms have a balcony.
Prices range between, £999 to £1350, depending on the week you travel, flights are available from many regional airports.
SEE ALL OF OUR SKI HOLIDAYS IN TIGNES
Or you could ski Tignes the all-inclusive way with Club Med
As an alternative to staying in a ski chalet in Tignes, some of our clients are choosing to stay in Club Med Tignes. Club Med skiing holiday are all-inclusive and offer great value for money as they include a full area ski pass, 5 x full-day ski lessons or ski guiding for experts including off-piste. Even the bar is free and lunch is included which can be taken in either the Tignes or Val d'Isere Club Med hotels.
Related Blogs
Cosmic Sauna Added to Chalet Cairns, Tignes
Best ski chalet in each of Val d'Isere five areas