The object of any good corporate trip is to get people mixing together, to nurture relationships, and to get to know your staff or VIP clients. It's difficult to imagine how anything could bring a group closer together than a well-planned ski break.
Below we have shown a list of properties that we believe work well for corporate groups.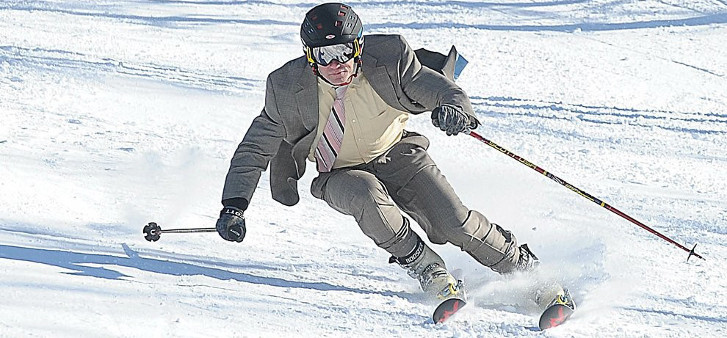 Ski Line have been arranging corporate ski trips and team building incentive travel for the past 21 years. Our corporate team will work closely with you to help prioritise your requirements. We will identify the most suitable resort and accommodation for you and include all transfers, equipment rental and ski school/guides to make sure that your trip is a successful one.
Why a catered ski chalet is so ideal for corporate trips
During the day you will have fun on the slopes together and in the evening back in your own ski chalet you'll discuss the days big wipe outs, or perhaps that important contract!

Our corporate clients include many Blue Chip companies, Law Firms and international brand names.

Most of our corporate groups choose a catered ski chalet over a hotel. It allows for a higher level of intimacy not available in a shared hotel environment. The benefits of staying in a ski chalet is that the group practically live together in a mountain home. During the day, its ski time and a chance for you or your boss to ski with the team or with your clients. Then in the afternoon it's back to the chalet for a shower and afternoon tea and cake before sitting down at a huge dining room table for an evening meal, with all the trimmings.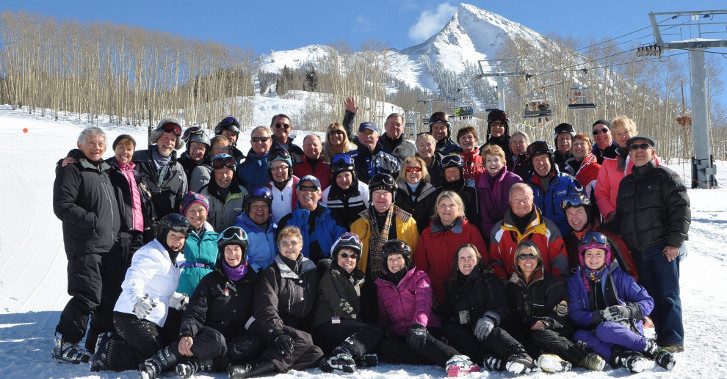 Ski Chalets will have their private bedrooms with ensuite bathrooms and guests tend to congregate in the lounge area of the chalet, close to the roaring fire, relaxing in deep comfortable sofas so there is plenty of opportunities to spend quality time with everyone in the group.

Of course, the quality of the catering in ski chalets can vary. Some chalets employ gap-year students as cooks, while their training is extensive you will get dinner party quality food. Some chalets that appeal to corporate groups employ fully trained chefs and the food can be exceptional, many are able to recruit chefs who trained with Michelin starred chefs. You be surprised how many excellent chefs take a gap year to chef/ski for a winter in the mountains
How a Corporate catered ski chalets works
Your guests are invited to join you in a ski chalet you rent for the week or for 3 to 4 nights. Chalets come in various sizes. A typical corporate group for skiline.co.uk is anywhere between 8 to 30 people although we do cater for larger groups too.

Most chalet bedrooms normally sleep 2 people, although some chalets will also offer larger multi occupancy rooms. Typically guests don't mind sharing a room in a ski chalet, the relaxed nature of a ski chalet holiday makes everyone a little more open. Many chalets will have zipped beds that can be easily made as double or twin beds. If your guests require a bedroom for sole use additional charges will almost certainly apply.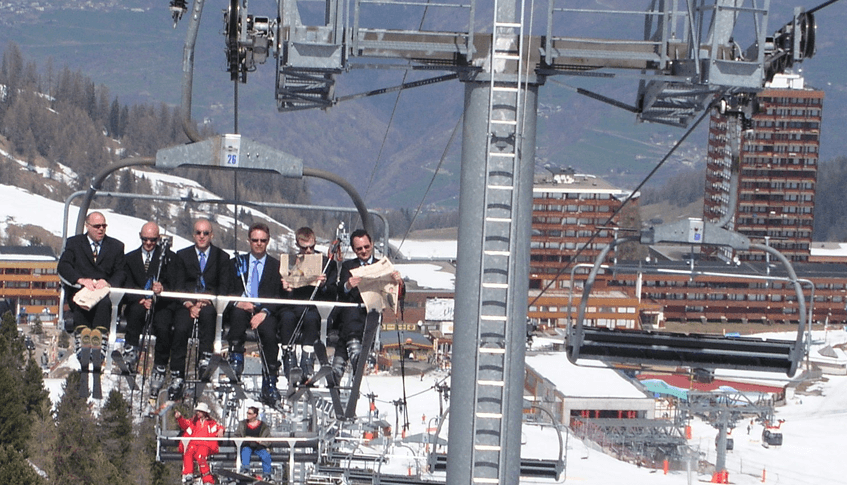 Some groups will book a chalet for the week but arrange for half the group to arrive at the beginning of the week to be replaced by the others in the group midway through the week.
Travelling from the UK for a corporate ski event
Ski Line hold an ATOL licence (Air Traffic Organisers Licence) this means we are bonded for package holidays including air travel. We have contacts with all the best chalet suppliers and privately owned ski chalets in Europe and hold room allocations at some of the best hotels in the finest ski resorts around the world. We can arrange transfers between the airport and ski resorts. Anything from private taxi transfers, midi coaches and 60 seater coaches. If you want to arrive in style we can book helicopter transfers from most airports around the Alps.
Corporate ski weekend
Getting away for a weekend ski break with your colleagues is more popular than ever, For London City workers is easy, you could leave the office on Friday afternoon and be in Val d'Isere before midnight using London City airport to Geneva.
Even non-skiers love the mountains
Don't worry if not everyone in the group ski. We can arrange plenty of activities for non-skiers, spa visits, mountain walks with guides in snow shoes, skidoo rides, husky sledging, ice climbing and of course ski school for beginners.
Blog
What Makes a Great Corporate Ski Trip?
To discuss your corporate ski trip please call 020 8313 3999 and speak to the corporate team.
Some of Ski Lines corporate clients we have worked with.
... Read more