7th April 2017
Sicily
***
Prices start from £753pp
Please call us for a detailed quote
Saunter through the streets, enjoying Sicily's colourful squares.
With its little alleyways and charming squares overlooking the Mediterranean, this friendly Family Resort welcomes you to Italy. In the shadow of Etna amid lush vegetation, this family holiday Resort offers tennis, trapeze, and the dazzling blue of the Mediterranean. You can also visit the impressive Greek and Roman vestiges, scale legendary volcanoes, and indulge in the most delicious Sicilian cuisine.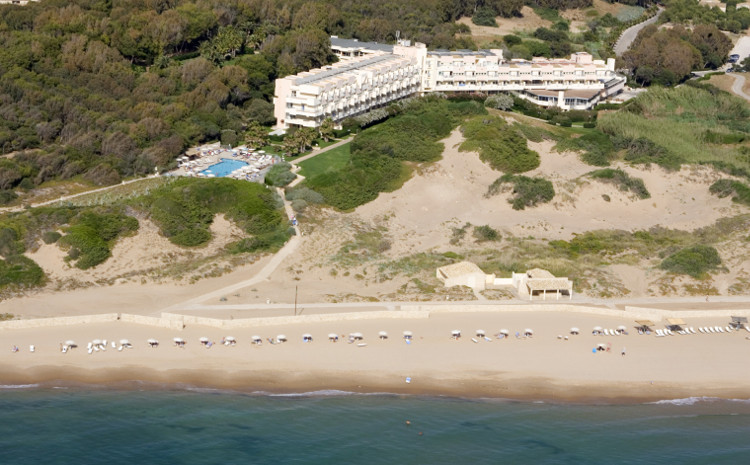 Bars
Price includes
A large selection of drinks and sweet and savoury snacks are available and included in your offer. Opt for a nice glass of refreshing water, a selection of sodas and cocktails with and without alcohol, or if the weather is a little chilly, hot drinks are also an option. Local spirits and wines can be ordered for a taste of local life or you may opt for something more international to feel closer to home wherever that may be.
At extra cost
Additional cost will be charged if you opt for champagne, VSOP and XO spirits. Bottled and canned drinks are available from vending machines in certain Resorts and/or the Club Med Boutique. Some restaurants and bars offer a selection of à la carte bottled wines to accompany your meal and also certain super-premium brands.
The Agora
Named after the convivial marketplaces of ancient Greece, the Agora is the place to connect with loved ones or make new friends. With welcome shade, smiling staff and beautiful views of the Resort, you'll love whiling away afternoons here or planning your next day's activities.
The Roof Garden
Italy is known throughout the world for the art of the "aperitivo", the daily ritual of connecting with loved ones over cocktails and light snacks before dinner. The Roof Garden is a great place to enjoy this tradition, soaking up the last rays of the Italian sun at the start of another lovely evening.
The Poolside bar
What better way to spend your day than soaking up the sunshine and cooling off with dips in the Resort's beautiful swimming pool. The poolside bar's perfect location means you'll never have to move far from your deck chair to enjoy refreshing drinks and snacks throughout the day. Great fun for the whole family!
Beach bar
Sea, sun, and cocktails…. the recipe for a perfect holiday. You'll love the beach bar at Club Med Kamarina, subtly designed to fit in with the fabulous natural surroundings of white sands overlooking the Mediterranean Sea.
The Nightclub bar
A Mediterranean holiday means sun and sea by day, and disco by night. Club Med Kamarina is no exception, and whether you're dancing the night away or sipping one of the bar's divine signature cocktails, the air is buzzing with the unmistakable energy of the perfect Mediterranean holiday.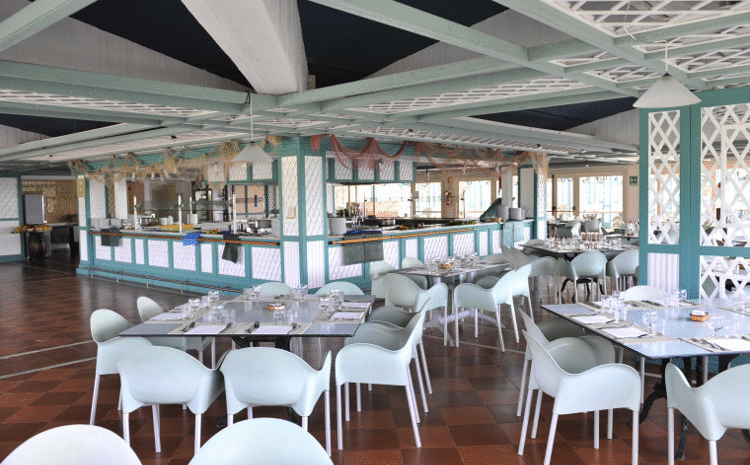 Restaurants
Treating yourself to lunch, dinner or both really is a holiday thing, which is why we strive to create delicious and creative cuisine all served in a fantastic environment. Put your trust in our chefs and let them spoil you with wonderful, flavoursome food that will take your taste buds on a journey they'll never forget.
The Dunes
The Dunes is located right in the centre of Club Med Kamarina, the perfect place for breakfast, lunch and dinner. The buffet serves delicious international cuisine in an Italian trattoria-style ambience. It is only open on certain dates, so check before you go.
The Vulcano
Il Vulcano is a traditional Italian restaurant serving delicious Italian specialities. Located in the centre of the Resort, it's THE place to go to discover the best of local cuisine during your stay. The Vulcano is only open on certain days, so check before you go.
The Trinacria
On the ground floor of the hotel, Il Trinacria is easy to find, but not so easy to leave! The delicious cuisine, wonderful atmosphere and friendly staff make this a great choice for breakfast, lunch and dinner, and there's no extra charge for the sea view!
The Cavallo Marino
With international cuisine and a selection of Sicilian dishes on the menu, Il Cavallo Marino is the perfect place for lunch or dinner during your stay. Located on the sea front, the view is an essential part of your dining experience. Enjoy the delicious cuisine to the sounds and smell of the ocean.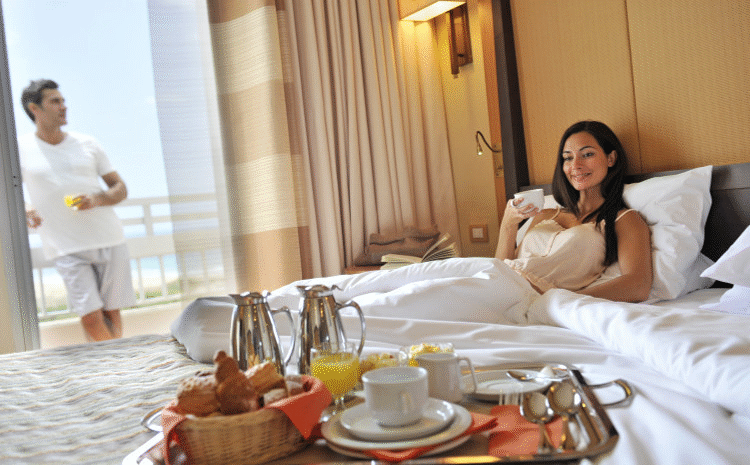 Accommodations
Club
In the bungalows in the Villaggio area, on the ground or 1st floor; interconnecting rooms are also available.
Why not opt for a Sea View Room with a furnished balcony overlooking the sea?
Surface    17 m² – 77 m²
Guests    1 – 6 persons
Services:
Air-conditioning
European electrical sockets / 220 Volts
Hair dryer
Security safe(s)
Shower
Telephone
Television(s)
Deluxe
A spacious, comfortable and elegant room on the 2nd and 3rd floors of the hotel with sea or garden view from your furnished terrace or lounge area.
Suite
On the 2nd and 3rd floors of the hotel, an elegant, spacious Suite (50 to 58 sqm / 540 to 625 sq ft) with separate lounge), the ultimate in comfort. Sea view from your furnished terrace.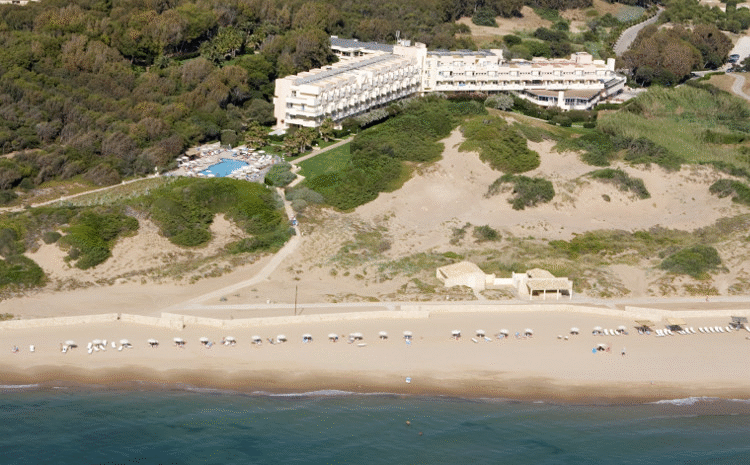 Kamarina
With its little alleyways and charming squares overlooking the Mediterranean, this friendly Family Resort welcomes you to Italy. In the shadow of Etna amid lush vegetation, this family holiday Resort offers tennis, trapeze, and the dazzling blue of the Mediterranean. You can also visit the impressive Greek and Roman vestiges, scale legendary volcanoes, and indulge in the most delicious Sicilian cuisine.
Lazing under the olive trees, between colourful squares and charming alleyways
Putting heart and soul into tennis, sailing, flying trapeze or golf
Seeing your little ones learn the secrets of volcanos from 2 years old, and your teenage children have the time of their lives at Club Med Passworld®
Exploring Agrigente, Syracusa** and Etna **UNESCO World Heritage Site.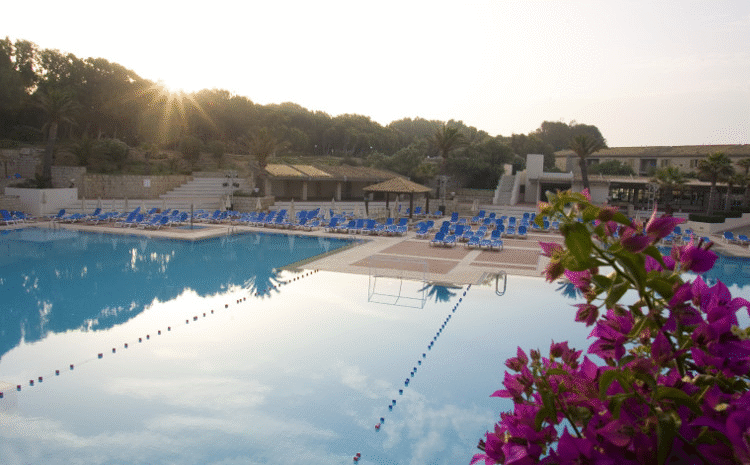 Kids
With the benefit of over 40 years' Club Med experience behind it, our Resort proposes innovative clubs for children and teenagers:
Dedicated areas specifically designed for their needs, and equipment designed with a view to comfort and safety
G.O®s with a passion for their job(1)
Numerous activities for all ages: sport, creative activities and games for the different age groups
Opening hours that allow parents to make the most of their stay, and respect the children's desires and sleeping patterns
For information: the children's clubs are open all week, except Saturday.
(1)In France, G.O®s with a BAFA (State diploma for youth group leaders) or childcare qualification, depending on the age of the children; in other countries, an equivalent local diploma or relevant experience.
Age-specific clubs
Petit Club Med® (2 to 3) – Not Included
Fun and spacious premises with plenty of outdoor space. Your toddlers will have a great time with their friends, and explore a wide range of activities designed to introduce them to new experiences:
Sport: Little Tennis (from 3 years old), gym sessions, etc
Making things: painting, collage, coloured stickers, herbariums
Expression: dressing up, make up, fashion shows, listening to music, puppets
Play: outdoor games and board games
Rest time and siesta, lunch and tea
Evening: songs, games, nursery rhymes, shows
From 9 am to 5.30 pm and from 7.30 pm to 9 pm, 6 days a week
Mini Club Med® (4 to 10) – Included
We've thought of everything possible to ensure your children have a unique, adventure-packed holiday, with discovery, sports and activities for each age group:
Sport: Little Tennis, Little Circus, etc (a fun learning approach to these sports)
Making things: nature activities
Expression: dancing, preparing shows, crazy signs
Play: group games and activities
Lunch and tea
Evening: after dinner with their friends, the children enjoy specially devised evening activities
From 9 am to 5.30 pm and from 7 pm to 9 pm, 6 days a week
Club Med Passworld® (11 to 17) – Included
Exclusive, contemporary spaces specially designed for teenagers, where they can meet up and feel free to express themselves; a host of propositions and zero obligations, in the company of a dedicated G.O®:
Sports activities: flying trapeze, tennis, sailing, etc
Creative activities: creating objects, make up, graffiti
Artistic activities: dance, shows, crazy signs
Adventure and discovery: hiking, picnics, camping
Evening: "on the beach" movie night, beach party, films, shows
6 days out of 7
Hotel amenities and facilities for kids
Babysitting – Not included
From 4 months to 7 years
To enjoy a moment of total freedom, take advantage of the babysitting service.
Club Med Baby Welcome® (from birth to 23 months) – Included
Until 23 months
We've done everything in our power to ensure the comfort and well-being of parents and babies.
Personal welcome, baby-care material available in your room and/or in the baby feeding and equipment room (baby bed, changing mat, baby bath, high chair on request, bottle-warmer), sweet and savoury baby foods, baby corner equipped to prepare babies' meals, high chairs and/or booster cushions in the restaurant.
Spare pushchairs are also available if required.
Pyjamas Club® – Not Included
From 4 to 7 years
The Pyjamas Club® is a group babysitting service (no specific activities). It enables parents to leave their children with a team of experienced and qualified G.O®s in a dedicated area with all the necessary comforts (beds, couches, video area, etc).
Proposed 3 evenings a week, depending on the entertainment programme. For children aged from 2 to 8 years old.
Service proposed from a minimum of 3 inscriptions.
Baby Restaurant – Included
From 4 months to 3 years
The meals are devised by the team of dedicated chefs at the Baby Restaurant, to satisfy babies' specific needs.
Baby corner – Included
From 4 to 23 months
This baby corner, located in the main restaurant, proposes sweet and savoury baby foods and the equipment necessary for preparing babies' meals.
Children's restaurant (Mini Club Med®) – Included
From 4 to 10 years
Times (given as an indication):
Lunchtime: 11.30 am to 1 pm
Teatime: 4 to 4.30 pm
Dinner: 6.30 to 7.45 pm
Playground – Included
The playgrounds, which are separate from the children's club facilities, are open to children accompanied by their parents.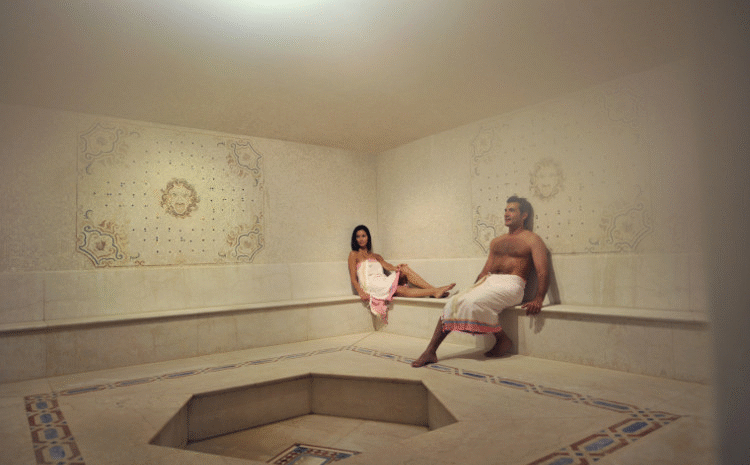 Activities for kids
Baby Gym – Included
From 2 to 3 years
Babies explore movement – crawling, climbing and sliding – on fun circuits created especially for them.
The activity is run by G.O®, as part of the children's club activities proposed. Parents may also take part in this learning activity when the G.O® organise specific events.
For information, this activity is open to children enrolled at Petit Club Med® only.
Little Tennis – Included
From 3 to 4 years
Through role play, children aged 3 to 6 get to learn tennis the fun way, from Petit Club Med®.
Nature and discovery activities for children at Mini Club Med® – Included
From 4 to 10 years
In the majority of our Mini Club Med®s, their G.O®s introduce your children to the joys of nature, encouraging them to explore and become nature experts! They take part in fun and artistic activities to help them understand the problem of pollution in the environment. Another opportunity for them to discover the world around them!
Little Circus – Included
From 4 to 5 years
Circus workshops for children aged 4 to 6 at Mini Club Med®, to discover the joys of the circus in small groups, with G.O®s trained in their discipline. The children take part in a show, where they can demonstrate what they have learnt.
"Teen Spa" – Not Included
From 11 to 17 years
Club Med Spa by DECLEOR now proposes specific beauty treatments for teenagers (excluding massage**), at set times in the day, to introduce them to the World of Wellness. An experience to try on your own, with Mum or with your friends.
Reservations on site only.
** For information:
The term "massage" implies a superficial manipulation of the face or body, solely for aesthetic purposes, sometimes to ensure good penetration of a cosmetic product, or for comfort. The massage referred to is an external massage of the skin, with no medical or therapeutic aim. It may be done manually or with mechanical aids, exclusively by qualified, trained professionals.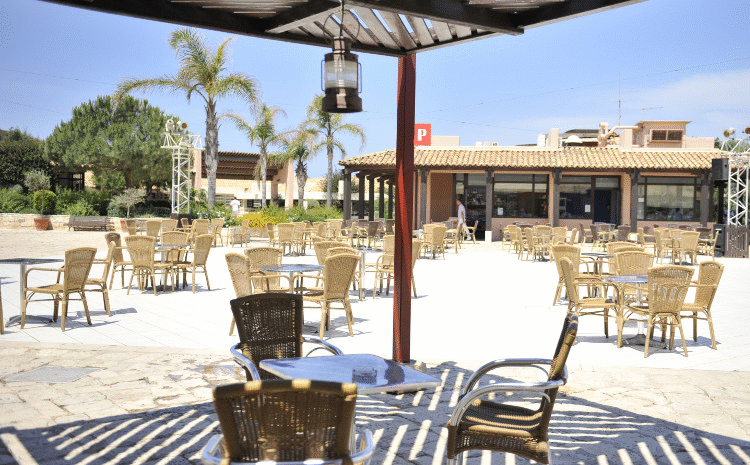 Activities
Sports Schools – Included
The largest Sports School in the world is all yours! Exceptional sports and group lessons for all levels of skill. Beginners and experienced sportsmen enjoy state-of-the-art equipment and exclusive, fun teaching from G.O®s trained in their discipline. Indulge yourself to the extreme and discover new emotions.
Archery School
Flying Trapeze School with circus activities
Tennis School
Sailing School
Sports – Included
Basketball
Football
Volleyball
Mini golf
Guided walks
Aquadynamic
Pilates
Sports – Not Included