In recent years a lot has been going on in the ski resorts that we cover. Long gone are the days when we could only offer you a tiny rabbit hutch of a studio with not even enough room to swing a cat, squeezing people into bunkbeds under the stairs and sofa beds which had seen better days!
We are pleased to say that in the majority of resorts we have a portfolio of brand spanking new apartments which will blow your mind. Bigger and better are the buzz words now and we really do think that you will love the contemporary designs and comfortable living spaces at the end of your days skiing.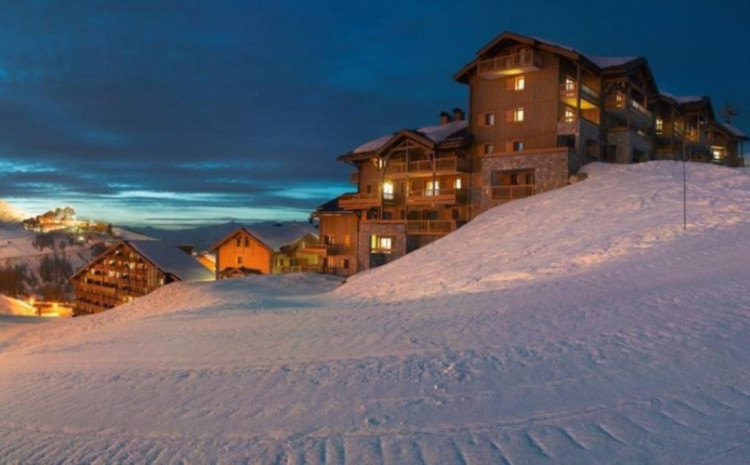 Les Granges du Soleil, La Plagne
What are the new enhanced features you might expect?
Think attractive Savoyard style wood and stone contemporary spacious apartments with fabulous mountain views…
Think spa areas with access to swimming pools, hammams, saunas and massage facial and body treatments on tap…
Think cool open plan living with glass surround fireplaces and luxurious big comfy sofas with soft sheepskin throws…
Think stylish bed linen, think fluffy towels, bathrobes and slippers, luxury bathrooms…
Think spacious balconies where you can sit with a glass of champagne admiring the wonderful mountain views…
Think modern well-equipped kitchen areas…
Think fabulous restaurants, shops and supermarkets on your doorstep…
Think delicious food delivered to your doorstep…
Think satellite tv so that you don't miss that important drama or football game…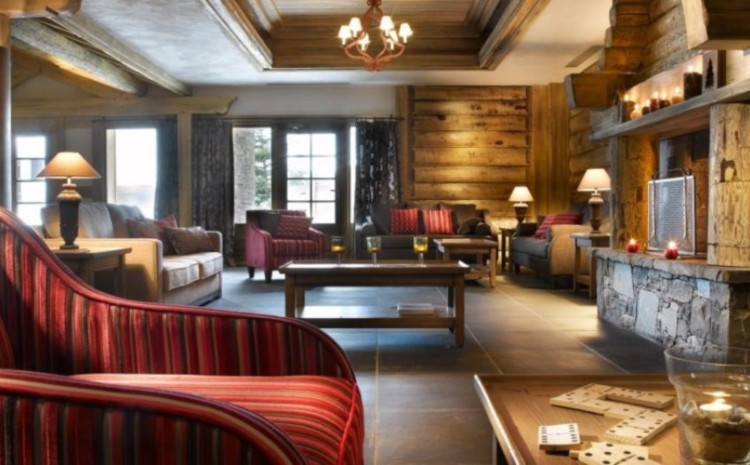 But I hate cooking and shopping! – why would I book a self-catered apartment?!
Because we have a new delivery service in the French resorts! Huski will deliver fabulous food to your door.
All you have to do is order at least 1 week before travel.
Choose from a wide range of fabulous food and drink options. The food is all delivered and ready for you to pop into the oven to warm up, so no slaving over a hot stove and no shopping either. It's nice and easy!
Where are these fabulous apartments?
The majority of our apartments are in high snow sure resorts which have the longer ski seasons.
We have apartments in both Italian, North American and French resorts in all of the major ski areas, with so much to pick from you will be spoilt for choice!
I don't need a large apartment!
Don't worry we have studios for 2 and all sizes of apartments sleeping sometimes up to 20+ guests.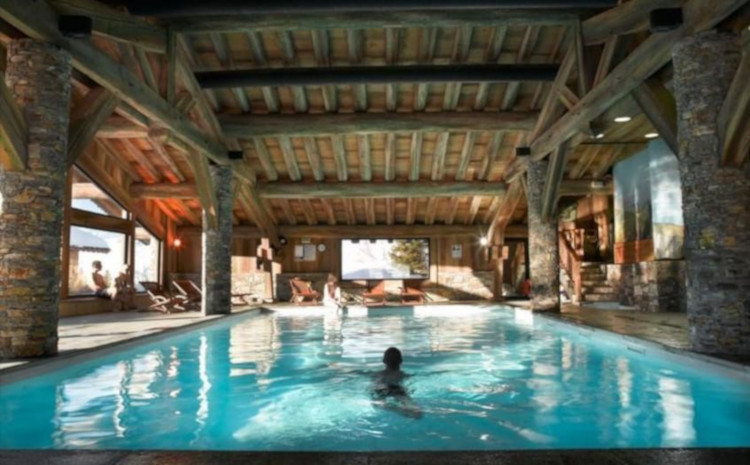 Something for Everyone
Ski Line have apartments to suit all budgets whether that be for a group of students looking for a cheeky mid-term break, a family looking for school holidays, couples and friends looking to share a larger apartment, or to have the flexibility to have their own space but with access to spa and leisure facilities, we have something to suit everyone.
Of course, if you are working on a budget we still have the smaller more basic apartments of all shapes and sizes in every ski resort you can imagine.
How can I get there?
We have flights and transfer packages with many apartments from many regional airports.
Some apartments will be on an independent travel basis which we can help you with. If you want to buy your own flight – no problem – we can suggest flights and even book some for you or if you want to do it yourself, we organise a transfer to get you to and from the airport to the resort.
If you want to self-drive, no problem – we can organise car parking at your accommodation.
If you want to take the train – no problem – we often have packages with the train, or you can organise that bit yourself and we can arrange a transfer at the other end.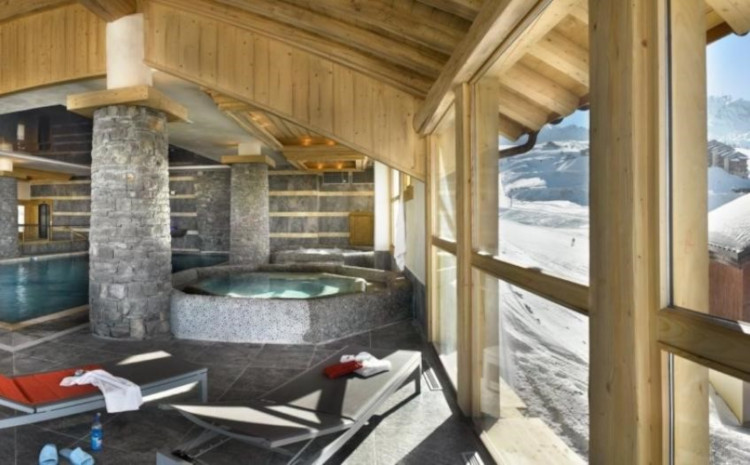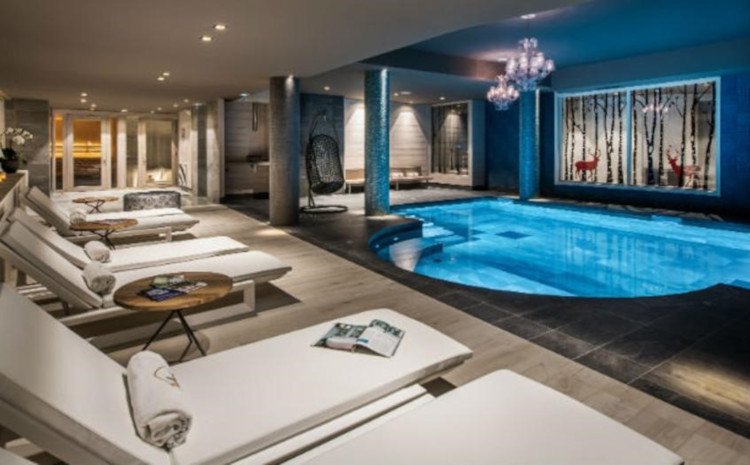 Residence Chalet Skadi, Val d'Isere
Location, Location, Location!
Many of our apartments are in ski in and out locations, what's not to like about that. One of the first thing clients ask us for is a ski in and out location and we have ski apartments which have this great feature in bucketful's.
Do you have someone in the group who isn't going to ski?
No problem! We have plenty of apartment which have spa and leisure facilities, cafes and restaurants and are all close to the centre of resort so that they will be entertained whilst you are out skiing and it will be really easy for you all to meet up on the slopes for lunch!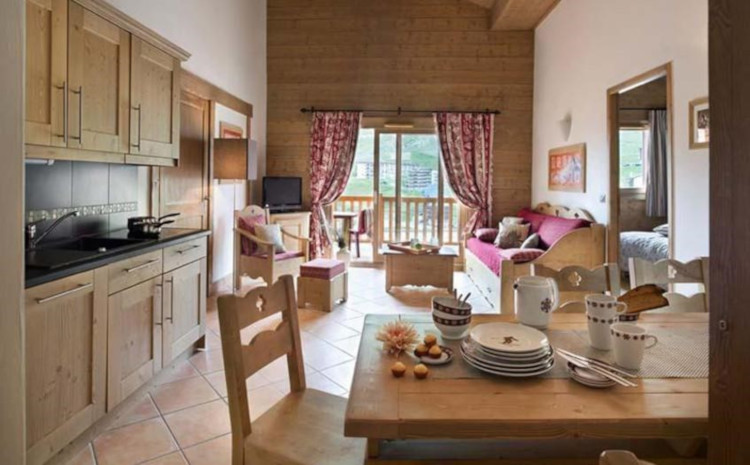 Residence Telemark in Tignes