School Teachers Guide To Skiing Without (Other Peoples) Children
2nd December 2019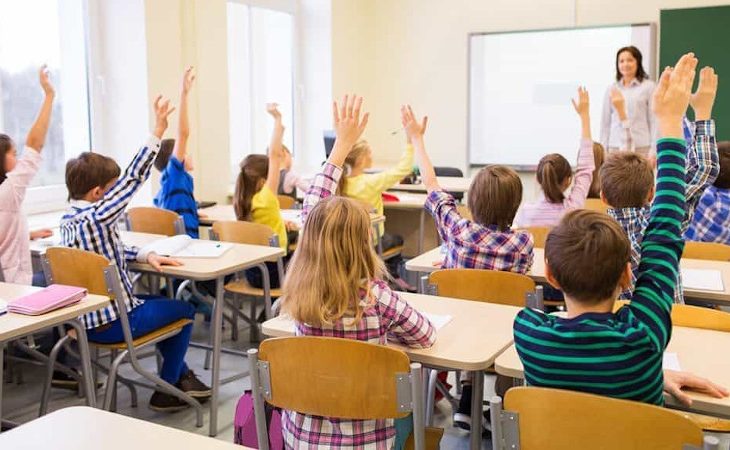 The last thing a school teacher wants in the February half term week is to spend it with other people's children. Some ski chalets refuse to accept children, but come the February half term week, they happily accept bookings from families. This means that if you are a teacher without your own children, skiing isn't much fun. You pay a premium for only being able to ski in the school holidays, which is expensive and busier on the slopes plus you have to put up with families when you probably want a break from children.
At Ski Line, we have lots of school teachers enquiring about skiing. Many who don't have their own families are desperate to avoid crowds, save money and for there not be too many other peoples children when on their own ski holidays.
We asked Sarah Kinloch the sales director at Ski Line for a few tips. "I ski with my best friend, who is the deputy head at one of Lewisham's junior schools. We often ski together and for me, paying a premium is what I have to do if I want to ski with my best friend".
These are the holidays Sarah books when skiing with her best friend (a deputy school head) and why.
Club Med have built up a reputation for catering for families, but in three of their best ski areas, they have adult-only hotels, it's not that they don't accept bookings from families, it's just that they don't offer ski lessons for children or childcare, so families rarely book them.
The three adult-only Club Med ski resorts are in Val Thorens, Les Arcs Extreme and Club Med Val d'Isere. A club med holiday may appear expensive at first glance, but its all-inclusive price means all the extras that make a massive dent on your credit card are included in the price. They include lunches, alcoholic drinks a ski pass and full-day ski lessons or for advanced skiers, an off-piste guide.
If you ski In Italy over the February half-term week, Italy doesn't have a school holiday in February, so the slopes won't be full of local children.
A lot of our clients who are teachers try to book at the last minute, we never advise this on any of the school holiday dates, except perhaps the Christmas week. If you plan to book late, remember flights will be more expensive and be prepared to be flexible on where you ski so if you want to Ski in St Anton over the February break, you probably won't be skiing this year.
If you are a school teacher and are looking to go skiing with or without your own family speak to Sarah at Ski Line on her direct line 020 8466 3453. We value our clients from the educational sector and will always give you a great deal.