Ski Line's Ultimate Guide To Luxury Ski Chalets
10th August 2018
Luxury is a byword often overused to describe a skiing holiday by the unscrupulous. When we first entered the skiing holiday business back in 1995, a ski chalet with hot and cold running water was considered luxurious!
Today, a luxury chalet offers so much more than just bathing running water.
There are luxury ski chalets and there are Ski Line Super Luxury Ski Chalets.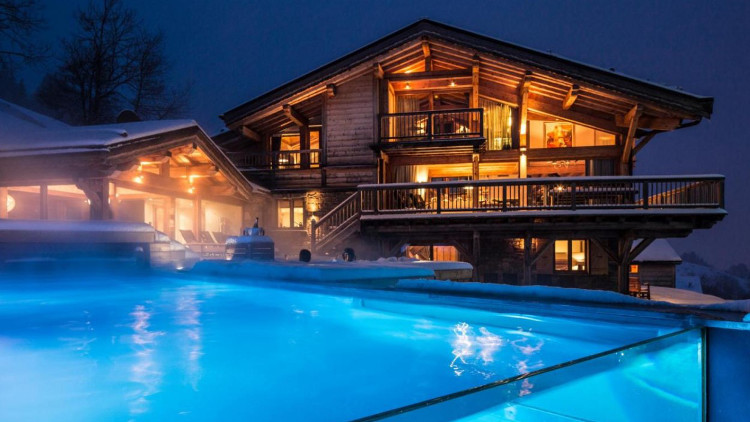 If you are looking for a truly spectacular venue to host a special birthday, anniversary or to entertain friends or clients in style, our super luxury range of skiing chalets will tick all the boxes – and even boxes you didn't even know you wanted!
Our Super Luxury chalets are some of the finest luxury mountain home in the Alps available to rent.
These multimillion € homes are decorated to the owners exquisite taste, with original works of art, luxury fabrics and fabulously furnished.  Most of our Super Luxury collection includes spas, hammams and hot tubs and some even private swimming pools for guests enjoyment.
Meal times are a treat in our super luxury ski chalet collection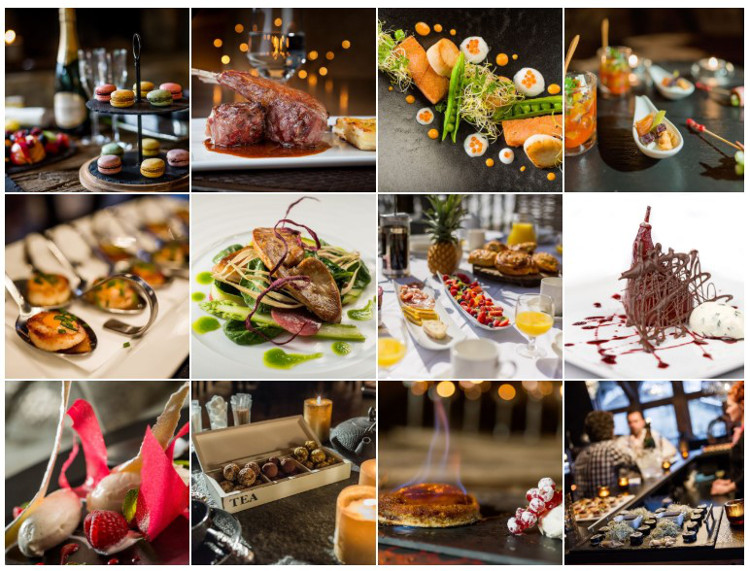 The chalet chefs are all highly trained, many having worked in some of Europe's finest restaurants, and can create a gastronomic chalet experience for you and your guests. Of course if you prefer local speciality dishes or comfort food in front of TV, they can do that too. There is no set menu an any of our super luxury chalets. Everything is catered to your tastes, catering any allergies, cultural, religious, likes or dislikes. Your chef will normally contact you a week or so before your arrival to discuss your wishes.
Our Luxury chalets have well stocked wine cellars with excellent house wines and champagnes, but if you have a preference, no matter how rare, let us know and we will track it down and have it waiting for you in your chalet.