Dave Ryding wins Team GBs first Gold medal in the Austrian slalom this weekend
24th January 2022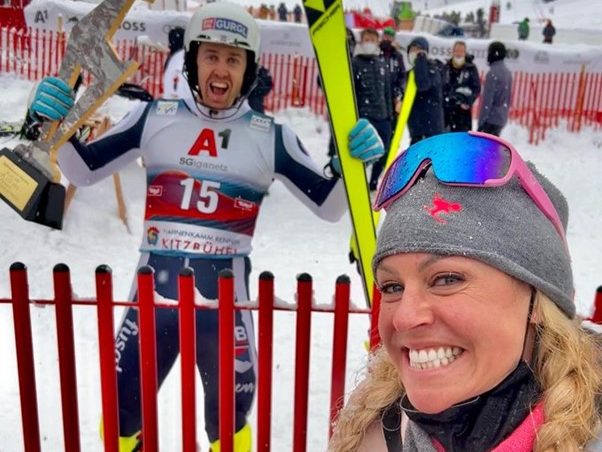 Dave Ryding wins Team GBs first Gold medal in the Austrian slalom this weekend.There's good reasons for British skiers to hold their heads high on the ski slopes of Austria, now that Britain can be considered one of Europe's "proper ski nations " after Dave Ryding wins gold for Britain in Kitzbuhel.
Dave's second run moved him from 6th to first place in what was a sensational run. Chemmy Alcott's selfie captured the delight on both our Olympians faces at his fantastic achievements… Surely this historic win must deserve an honour. Sir Dave Ryding has a nice ring, doesn't it?
Dave's Mum and Dad didn't make the journey to Kitztbuhel, as in the past their presence in the stands added additional pressure. At 35, Dave is also the oldest competitor to win the title and he won £84,000 for coming first.
Unlike his Austrian, French, Swiss and Italian competitors, Daves home ski slope is the dry ski centre in Lancashire, which some papers reported is often covered in sheep poo! This makes Dave's achievements all the more remarkable and rightfully secured his place with Team GB for the coming winter Olympics in Beijing, which starts this February.
See Daves winning run courtesy of Eurosport.
The team at Ski Line wish Dave and all team GB all the best in Beijing and we hope to see them return home with something shiny around their necks!