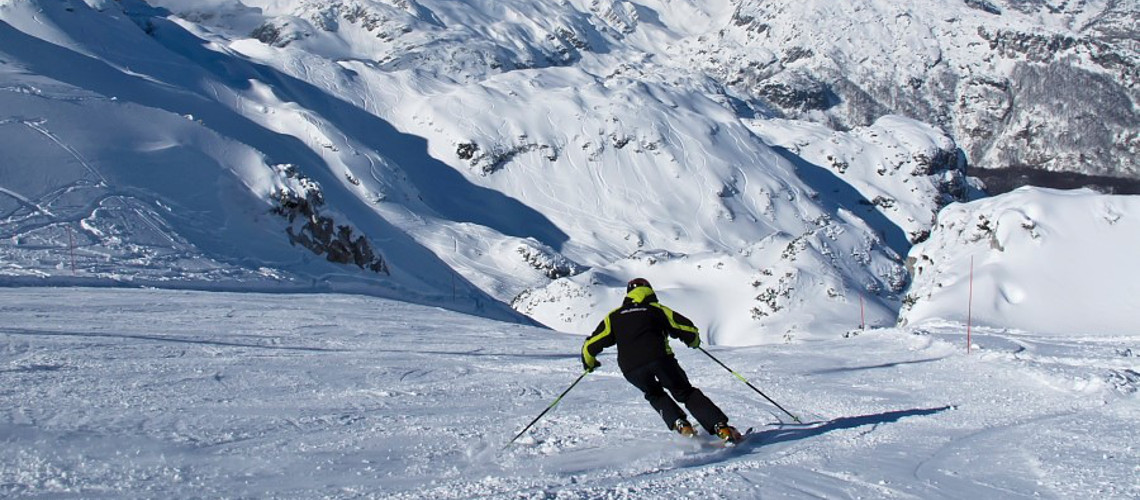 Slovenia has around 30 different ski resorts, most are small ski areas and some are tiny. At Ski Line we only feature the main two, which are Kranjska Gora and Bohinj.
We think Slovenia is an ideal destination for novices looking to learn to ski or snowboard for the first time, feedback on the local ski schools is always positive. None of Slovenia's ski resorts will keep intermediate or advanced skiers entertained for long, although the off piste skiing can be excellent when conditions allow.
The ski season is shorter in Slovenia than in the rest of Europe's ski resorts, many are below 2000m but what Slovenia lacks in mountain height, it more than makes up for in terms of value for money and beautiful scenery.