Up until a few years ago, if you wanted to stay in Valmorel you'd either be booking one of many small apartments or if you were lucky one of the very few ski chalets. Since the arrival of Club Med, that's all changed. The Club Med hotel is our number one seller by a long way. It's located above the resort in a ski in ski out location.
Valmorel is located at 1,400m, the ski range is between 1,250m and 2,550m, the 152km of skiing may sound limited, but the team at Ski Line agreed it feels a lot bigger, you certainly can see new runs could easily be added and off piste skiing is underused by visitors and this rarely gets skied out.
The skiing here is suitable for all levels, beginners have mid mountain nursery slopes reached by gondola from the village, once the basics are mastered there are several blue runs back down to the village from here, although timid beginners might prefer to take the lift as sections of these blues are steeper in places.
For intermediate skier's it's a great choice, the runs across to Longchamp and St Francois gives the impressions you have skied for miles. There are lots of good blue and red runs and even some of the blacks aren't too scary.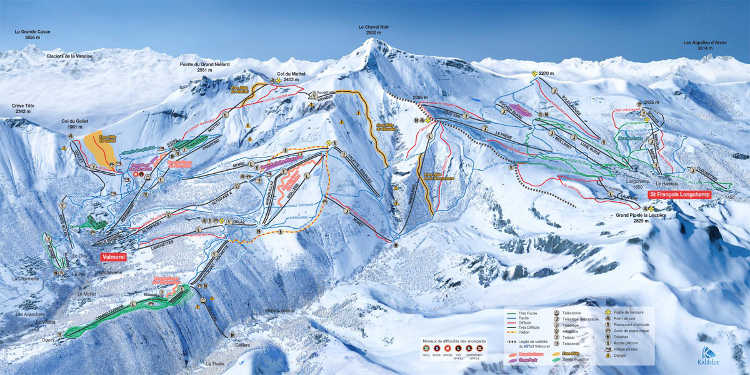 Advanced skiers will enjoy the ungroomed Blacks and Reds and off piste options.
The lifts are generally fast, although a few slower drags are still in use.
We offer a limited selection of apartments and our number 1 seller in Valmorel, Club Med who offer a perfect holiday for adult groups, families and singles.
For more info, visit our Valmorel Ski Resort Guide.
... Read more