Well known and impressive chalet in the centre of Meribel is built over three floors with truly spectacular views of the Meribel Valley. The central location of the chalet is ideal for easy access to the resort, shops and bars and there is a Meribus stop right outside.
The central suspended wood burner is not only eye-catching but a focal point of the open plan living and dining area. There are simply breathtaking views of the Meribel Valley from the lounge and most of the bedrooms. There are three double bedrooms and five twin bedrooms all offering fully en-suite with shower facilities. The outdoor jacuzzi is conveniently located on the south-facing sunny deck and there is a Private Cinema room on the first floor. All the bedrooms are light and spacious. Most have shared south-facing balconies with the same dramatic views as the rest of the chalet. There is ground floor access via a heated boot room with internal access to the rest of the chalet.
The chalet can only be booked for sole use.
Location
Meribel is a large and scattered resort, don't be confused, there are many smaller villages such as Raffort, Chandon and Les Allues, up to 6kms away, from the centre. This chalet is located in the centre, however, the centre does not mean that the shops, bars and main lift area are all on your doorstep. All our chalets are located all round the resort centre, and only a ten minute or less walk to the shops and bars. The main lift area is slightly beyond this and although you could walk, there is no need as we operate a minibus service. Located in the heart of Meribel, Chalet Virage is already an established favourite in the centre of town and is only a 5-minute walk to the town centre. Our minibus service means that one of our drivers will take you from outside your chalet down to the main lift area and ski schools in the morning, its approximately a four-minute ride, at the end of the day you can text your driver for a collection home, even from the Rond Point. It is less than a five-minute walk to the shops and bars of an evening.
Facilities:
5 mins walk to town
Minibus service
Outside Jacuzzi Hot-tub
Wood burner
Boot room with heaters
Large Cinema room
Netflix/Freeview
Bluetooth speaker
Selection of games
South-facing balcony
Free WiFi
Hairdryers
Room Details
Room 1 - Twin with walk-in shower, basin and WC - Shared balcony with views
Room 2 - Double with walk-in shower, basin and WC - Shared balcony with views
Room 3 - Twin with walk-in shower, basin and WC - Shared balcony with views
Room 4 - Twin with bath, shower attachment basin and WC - Shared balcony with views
Room 5 - Double with walk-in shower, basin and WC - Shared balcony with views
Room 6 - Twin with walk-in shower, basin and WC - Shared balcony with views
Room 7 - Twin with walk-in shower, basin and WC - own balcony
All rooms have brand new bathrooms with walk-in showers.
What's Included
The price shown are in £'s and is for the full chalet booking up to 14 people, regardless of your occupancy and includes:-
Resort Management and Chalet Host services
Breakfast - continental & cooked options
Home-made afternoon tea of cake or biscuits
Canapés & 3-course evening meal (5 nights)
Early dinner menu for children under 12 years
Quality choice wines with your evening meal
A week's cheeseboard to enjoy at your leisure
Use of the chalet facilities:
Outdoor Jacuzzi Hot Tub
Private Cinema
Freeview TV/ DVD player/Blue-tooth speaker
Free WiFi access
Open Log Fire
Boot warmers
Minibus service
Not included in the price:
£21 per adult Resort Tourist Tax
Ski Passes
Flights or transfers - We can help arrange these, please discuss your options with our office.
Minibus Service
This operator's minibus service is at the beginning and the end of the day. Their drivers travel the short trip, back and forth from the chalets during these times to get you to the main lift area and to your lessons.
Chalets Serpolet, Virage and Chardon all have a bus stop either outside or within minutes from their doors. Meribus is the free bus service which runs regularly from 07:15 to 00:30 seven days per week during the winter. This service is frequent and has buses every 15 minutes, less frequent during the day, but still a few an hour. There is a bus timetable available in the chalet. It has never been easier to travel around Meribel.
Please note: There is no evening minibus service, and the minibus is not available on our transfer days.
Important Covid-19 refund promise
Up until the day that you travel to resort this operator will offer a full balance refund of any money paid in the following circumstances:
If you are a minor or fully vaccinated adult and we are required to cancel your booking due to travel restrictions within France, or;
If this operator are required to cancel your booking due to closure by the French authorities of your chosen resort, or;
In the event of the closure of the ski lifts by the authorities in your chosen resort, or;
If France imposes a compulsory quarantine on minors or fully vaccinated adults from the UK, or;
If you are a minor or fully vaccinated adult and any of the UK national governments impose a national lockdown and/or regional travel ban preventing you from travelling.
This operator will not refund and/or be liable for any losses howsoever arising under the following circumstances, and therefore require that you take out adequate insurance to cover:
When you are an adult and have not been fully vaccinated, but had you been would have been able to travel;
Where you have been diagnosed with Covid-19 before confirmed arrival and are no longer able to travel;
Where you have been in contact with someone that has been diagnosed with Covid-19 and need to self-isolate;
Where you have been contacted by NHS Test and Trace (or your national or local test and trace systems) and you are required to self-isolate;
You have been diagnosed during your trip or have otherwise come in contract with someone who has been diagnosed with Covid-19 and you are now required to self-isolate.
Your insurance policy should cover you for repatriation where necessary, emergency medical expenses abroad and additional costs of accommodation and/or transport if you need to self-isolate whilst abroad
Deposits of your holiday will be retained as a deposit voucher
How to cancel: You may only cancel due to a COVID-19 related reason within 7 days prior to your arrival date and you must notify us of your cancellation and the reason. Any cancellation will only be effective when the operator receive it in writing via email. Please note: Should one or more members of a party cancel due to a COVID-19 related reason but the other members are not prevented from travelling, the only reduction in the price of the holiday will be the cost of local resort tax for the person/s unable to travel. The Chalet price will remain unchanged.
If you wish to change the date of your booking and/or chalet
Should you wish to amend your chalet booking to another date and/or chalet in the same season, there will be an administration charge of £250. This operator are not able to change chalet bookings to other seasons.
Deposit Voucher Terms
All vouchers issued will be for future ski holidays and will not be date or chalet specific. The following terms will apply to your deposit voucher:
It is valid until the end of the following winter season (April 2023).
It cannot be resold, transferred for value or exchanged or cash.
The person who is named on the voucher must redeem it, this will be the group leaders' name, the first named person on the booking.
Where the voucher is used to make a new booking that is subsequently cancelled for whatever reason, any refund due to you will firstly be refunded back via the original credit/debit card up to the value of the initial voucher.
This operator will not be responsible for any voucher that is lost, stolen, destroyed or used without your permission.
A copy of the full terms and conditions are available on request.
Complimentary airport transfers
Free airport transfers on 3rd January 2023 departures. This operator is offering a free coach transfer departing Geneva Airport on Tuesday 3
rd
Jan and returning on Sunday 8
th
Jan 2023 (5 night holiday).
The departure from Geneva will be at 16.00 on 3rd Jan 2023.
The arrival at Geneva will be at 08.00 on 8th Jan 2023.
Seats are limited and the transfers will be on a first come, first served basis. The transfer must be booked at the time of booking your holiday and we will require your flight details. Transfers will not be delayed under any circumstances for anyone booked on a flight scheduled to arrive after the allotted time.
Good wholesome and appetizing food is an essential part of any chalet holiday and that is precisely what this operator provides with the very best local produce.
All their quality catered chalets in Meribel or La Tania, start the day with a hearty breakfast. Please see the menu below. Return to your chalet at tea time to a baked cake or biscuits with tea, coffee or hot chocolate.
Shortly before dinner you can enjoy canapés with your fellow guests. Your carefully prepared dinner comprises of three-courses, complemented with a choice of four quality French wines. You will also be provided with a cheese board of locally selected cheeses for the week, which you can enjoy at your own leisure.
Tea and coffee are available for you during the day for you to help yourself to for the duration of your stay.
Staff Days Off
Tuesday are the host's full day off. They are also off on Thursday evening and a Saturday morning.
Tuesday is the staff's full day off and on this day a continental self serve breakfast of hams and cheese will be laid out. You will also have fresh bread, cereals, fruit and yoghurts as usual.
You will be able to sample one of the many restaurants on a Tuesday and Thursday evening, chalet staff will be happy to recommend and help you with the booking of this.
On Saturday morning you will receive a delivery of of freshly baked croissants and pain au chocolate to your chalet. You will also have fresh bread, cereals, fruit and yoghurts as usual.
Breakfast Menu
Everyday:
A choice of cereals, freshly baked bread, choice of preserves, yoghurts with dairy-free options, if you have pre-booked. We can also offer porridge. There is also a bowl of fruit and we serve with fruit juices, fresh coffee and pots of tea.
Monday
Poached eggs, bacon, sausage and mushrooms
Poached eggs, mushrooms and tomato (V)
Mushroom and tomato (VG)
Tuesday – self serve
Selection of cheeses, cold meats and tomatoes
Cheese & tomatoes (V)
Tomatoes & cucumber (VG)
Wednesday
Scrambled eggs with either salmon, bacon
or mushrooms (V)
Mushrooms or tomatoes on toast (VG)
Thursday – self serve
Eggs of choice, bacon, beans, sausage, mushroom
Mushroom, tomato, beans (VG)
Friday
American style pancakes with bacon or golden syrup, yoghurt and berries or eggy bread
(GF option can be made) (VG) Soya yoghurt
Saturday
Fresh delivered croissants and pain au chocolate.
Sunday
Bacon and/or fried egg sandwiches for departure day.
A choice of tomato, Marmite, cucumber or salad sandwiches (VG)
Evening Sample Menu
Day One
Canapés & Kir or a beer
Bruschetta with brie and red onion marmalade
Starter
Parma ham, roasted cherry tomato, courgette, parmesan shavings and rocket salad
Main
Roasted lamb with a red currant sauce served roasted parsley baby potatoes, honey glazed carrots and roasted broccoli
Vegetarian Option
Pine nut and olive stuffed beef tomatoes served roasted parsley baby potatoes, honey glazed carrots and roasted broccoli.
Dessert
Tart citron with fresh Chantilly cream
Day Two
Canapés & Kir
Honey and mustard sausages
Starter
French onion soup served with blue cheese croutons
Main
Chicken wrapped in bacon cooked in a creamy mushroom and tarragon sauce served with fondant potatoes braised leeks and sautéed courgettes
Vegetarian Option
Mushroom stroganoff served with fondant potatoes braised leeks and sautéed courgettes
Dessert
Rich chocolate and orange truffle torte
Each evening with your meal you will also have
Wine
A choice of four quality wines is available throughout your evening meal
Cheeseboard
There is a weeks selection of local cheeses & biscuits to enjoy at your leisure.
(V) Vegetarian | (VG) Vegan | (GF) Gluten Free | (DF) Dairy Free
Special Dietary Requirements
Recently this operator has noticed an increase in requests for special dietary requirements. The nature of a chalet holiday has traditionally been a menu for the whole chalet during the week. This is an element that allows this operator to provide competitively priced holidays in the first-class Ski Resorts of Meribel & Courchevel. The availability of certain ingredients has improved over recent years in the Alps from our suppliers. Therefore they are happy to introduce the choice of a revised menu/cakes when requested with adequate notice. There will be a charge of £39 per person for this service. Please note chalet hosts are not professional chefs.
Vegetarian, Pescatarian And Special Diets
This operator is happy to assist with your special dietary requirements. Vegetarian and pescatarian options are available on their normal chalet menus and there is no charge for this. Other special diets can generally be catered for, such as gluten-free, dairy-free, wheat-free, coeliac and other specific food allergies. There will be a charge of £39 per person per week. Any dietary requirements must be advised to us at the time of booking in order for us to be fully prepared. Failure to do so will result in a short notice fee of €60 per person per week charged in resort. A specific meal may not be available on the first night with late notice. Please note chalet hosts are not professional chefs.
Likes And Dislikes
It is impossible for chalet staff to take notes of peoples food 'dislikes'. If you are on a diet, then a chalet holiday might not be your best option, however, you can make the choice of what you eat on the menu. They have set menus, these are varied and made from local fresh produce, your hosts do not have the time or resources to make different dinners for a variety of people each evening. Please note our chalet hosts are not professional chefs.
Vegan Diet
France/Ski resorts don't tend to be vegan friendly, with almost every menu featuring cheese fondue and cured meats. So the choice is limited during the day at the mountain restaurants, trying to explain to a Frenchman that you are vegan may well fall on deaf ears. So be prepared, your choice may only be veg soup, salad or chips. Thie operator has offered a vegetarian option in their chalets for the past 26 years and continue to do so, on occasions they can adapt this to being vegan if it is not already. But it is hard for chalet hosts to produce elaborate vegan cuisine. The supermarkets do not have the same amazing choices we do in the UK, especially in the mountains. They are able to offer you dairy-free options of milk, yoghurt and maybe even ice cream, but there are no dairy-free cheeses and certainly no Linda Macartney sausages or similar choices available locally. Chalet hosts will do their very best to accommodate you. Please note our chalet hosts are not professional chefs.
They can provide:
Gluten-Free breads for canapés and side dishes
Gluten-Free flour
Gluten-Free pastry
Gluten-Free pasta
Gluten-Free cakes
Dairy-free spread & soy yoghurts
Soy, Goats, rice and almond milk
Dairy free cream
They cannot provide:
Gluten-free cereals
Rice or other flour types
Specific organic items
Any manufactured 'Free from' items (including sugar-free & vegan suitable)
Quorn & other meat substitutes
For their Gluten-free guests they can provide gluten-free cakes, please note you may be served the same cake twice in a week. ​
However please note, extreme dietary requests may not be able to be met, so it is important you discuss any requests with us before you book as a chalet holiday.
In choosing to travel with this operator, you accept the following facts: That chalet hosts involved in catering, including for children's meals, are generally not qualified catering professionals and that no food allergy system can ever have a 100% guarantee against any contact with specified food. Items such as eggs, dairy products and nuts are constantly present in kitchens and dining areas, so cross-contamination cannot be ruled out, chalet staff cannot police what snacks third parties, including other guests' children, may bring into contact with the allergic person. Chalet staff may not be aware of precise food contents, where they do not speak the language in which the ingredients are labelled, for example. You will appreciate all staff adhere to all the Health & Safety measures required in chalet kitchens but the chalet cannot be regarded as a complete sterile area. They therefore cannot and do not guarantee the avoidance of specified ingredients, and cannot accept liability in the event of any dissatisfaction with special dietary arrangements, including the occurrence of an allergic reaction.
Please note that if you or your party leader fail to inform us of dietary requirements or allergies before your arrival, then this operator will struggle to provide these. There will be a late notification charge of €60 per person. This operator cannot guarantee the provision of a special diet on the first day of your holiday in the event of last-minute notice. Please note that our chalet staff have pre-purchased or ordered all the products and ingredients required for the week ahead.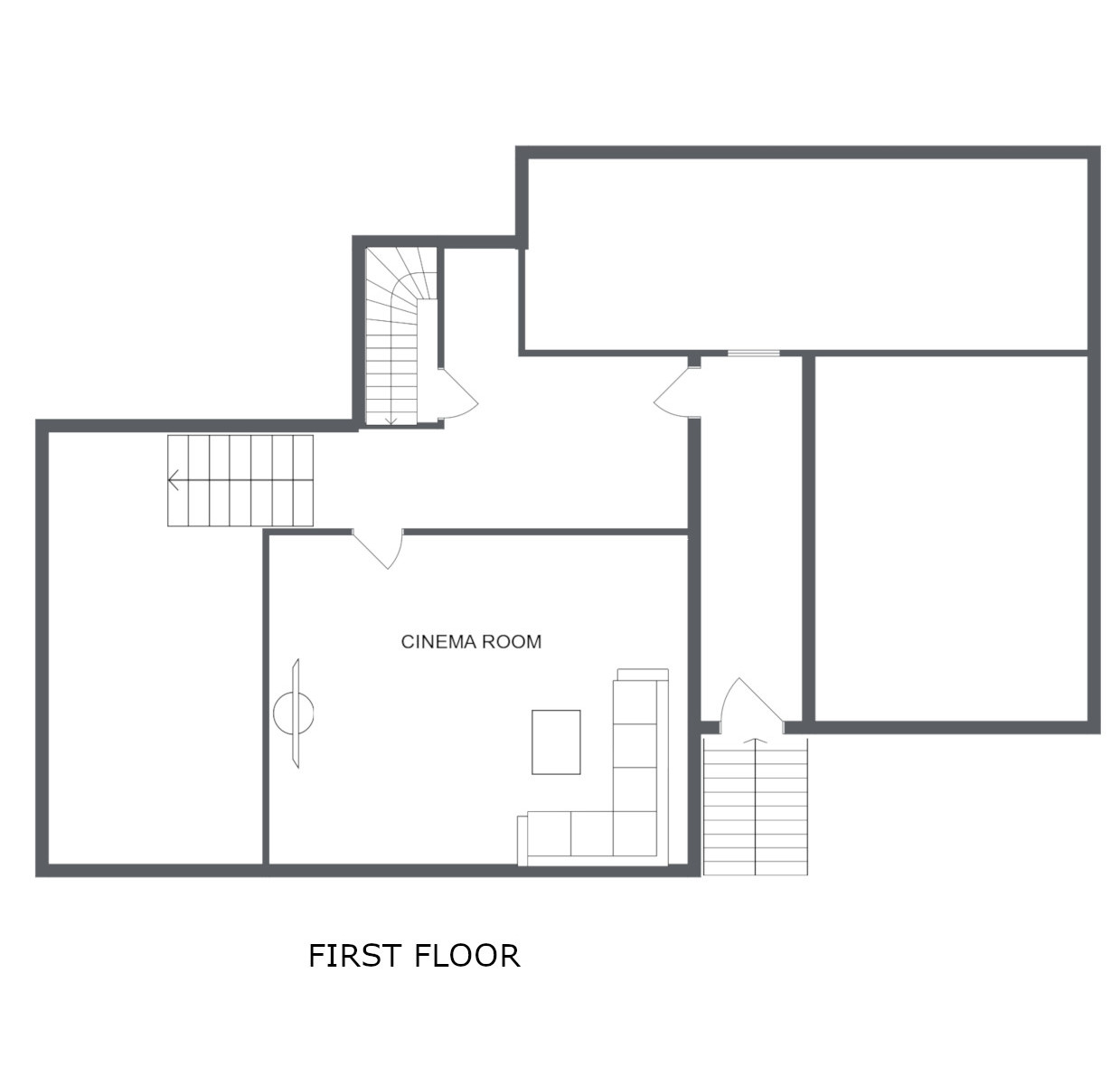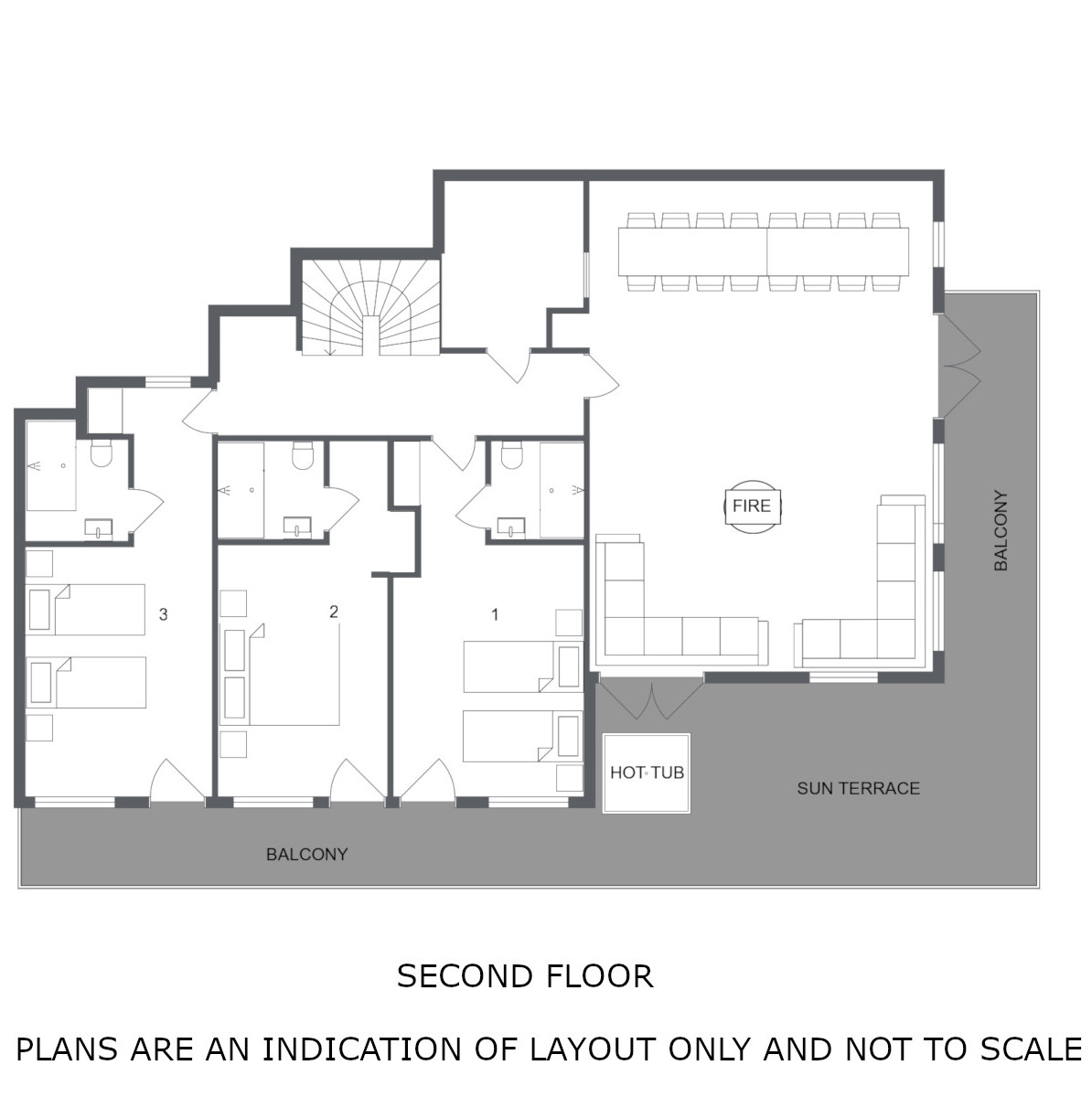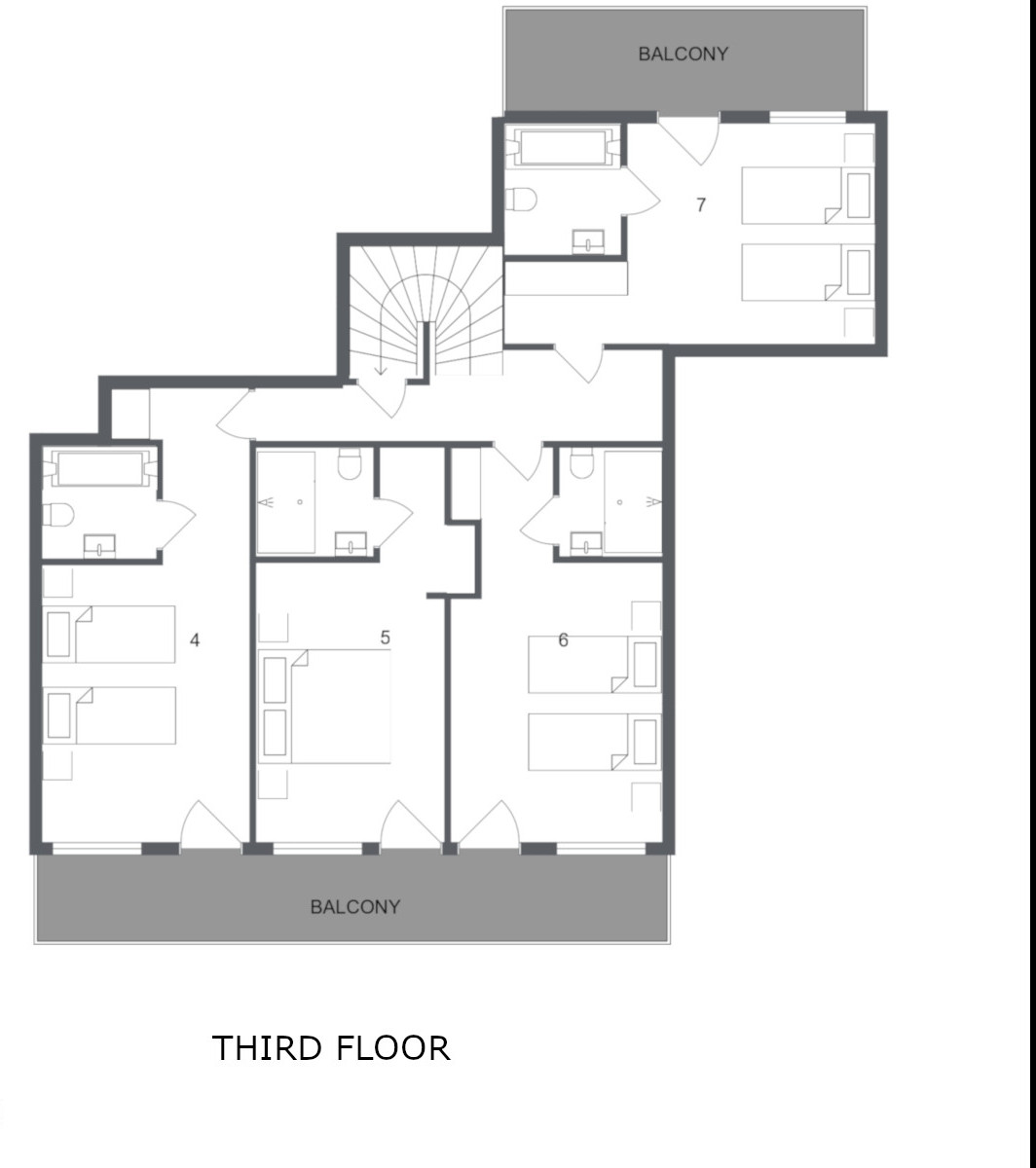 Economy Ski Pack
Perfect for entry level skiers looking for the best price. Refurbished equipment from the Sensation and Evolution categories.
Ski types: Skis downgraded from Sensation and Evolution ranges
Maximum age: 3 years
Package includes: Skis, boots and poles

Atomic Nomad [S] Tune Plus
£66
Economy Skis Only
£49
Evolution Ski Pack
Entry level skis/snowboards perfect for those discovering the thrills of skiing on green and blue slopes. Manageable and reliable skis even on hard snow, that help you make progress whilst having fun.
Ski types: Slopes, Female, Snow blades
Snowboard types: Multipurpose
Boots: Good quality shoes for very good comfort
Maximum equipment age: 2 years
Package includes: Skis/snowboard, boots and poles

Atomic Nomad [S] Tune Plus

Dynastar Active Easy

Rossignol Sprayer

Burton Ltr
£85
Evolution Skis Only
£64
Performance Ski Pack
For all skiers at home on all types of slopes and snow. Comfortable, higher-performance skis/snowboards that guarantee stability and grip even at full speed.
Ski types: Slips, All mounting, Female
Snowboard types: All mountain, Freestyle
Boots: Good quality shoes for a good support
Maximum equipment age: 2 years
Package includes: Skis/snowboards, boots and poles

Salomon X-Drive 75 Sti

Head Absolut Joy S

Rossignol Smash 7

Burton Progression
£105
Performance Skis Only
£79
Excellence Ski Pack
For the most demanding and experienced skiers. The highest quality skis for every terrain, both on-slope and off.
Ski types: Racing World Cup, Piste, All mountain, Free ride, Female
Boots: Hi quality and technical shoes for very good support
Maximum equipment age: 1 year
Package includes: Skis, boots and poles

Salomon X–Drive 8.3

Rossignol Experience 84 CA

Atomic Cloud Eleven Arc
£121
Excellence Skis Only
£91
Adult Helmet Hire
£21
Junior Champion Ski Pack Inc Helmet (Under 12)
For children 8-11 years at the 3-star or higher, as well as for older kids 12-13 years old at any level. Booking helmets is highly recommended it for beginners and children.
Ski types: high-quality skis (Racing skis, Twin tip skis)
Snowboard types: Junior
Maximum equipment age: 3 years
Package includes: Skis/Snowboard, boots and poles

Rossignol Hero Junior Multi-Event

Burton Ltr-Kids
£66
Espoir Ski Pack Inc Helmet (Under 12)
£49
Mini Kids Ski Pack Inc Helmet (3 - 5)
Perfect for kids under 6, to safely carve their first turns. Helmets are highly recommended for children.
Ski types: Junior
Package includes: Skis, boots and poles

Rossignol Roostie

Rossignol Princess
£49
Prices & Availability
PP - Price per person based on full occupancy