Last Minute Ski Deals United States
Many UK skiers will have yet to set ski on American snow. We know its on many of our clients "Bucket List". For some of our clients, nothing else will do.
Skiing in the USA has only one hurdle, getting there! Once you have got over the journey, there is loads to do, some of the best skiing and the most popular with our guests is the skiing in the Colorado Rockies. That dry, light Colorado powder is hard to beat, couple this with the high service levels on both the mountain and in the lodges, which in the USA and mainly right on the ski slopes.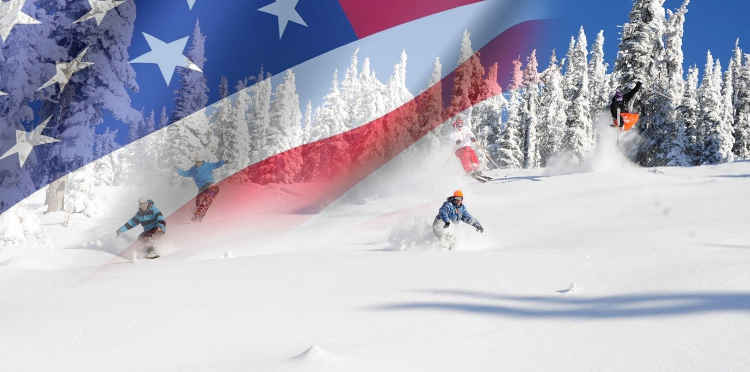 We love the investments made in ever improving lift systems, we love just about everything USA (except the current President of course!).
We offer a limited choice of ski chalets which are ideal for a group of friends to share, a good choice of slopeside hotels ranging from 3 to 5* and an excellent choice of condos (self-catered apartments).
The room sizes in the hotels are generally huge, compared to European hotel room sizes, most hotel offer room only with breakfast and any other meals charged to your account.
In a recent survey of our client's bucket list of USA ski resorts, these topped the poll:
Contact our team for advice and to book your skiing trip to the USA
... Read more
Loading holidays ...