Vail is one of the biggest ski areas in the USA, with huge back bowls that hold the powder stashes and fabulously groomed slopes, big vertical drops, a super-efficient fast lift system and lots of slopeside accommodation to choose from.
Vail is a huge resort, it stretches nearly 4 miles along the I-70 highway which runs from Denver. It can be divided into 3 main sections, Vail village, an American copy of a Tirol ski village is the main centre, Lions head and Golden Park, all are connected by a free ski bus, that operates with Swiss timekeeping. There are lifts up to the skiing in all three bases.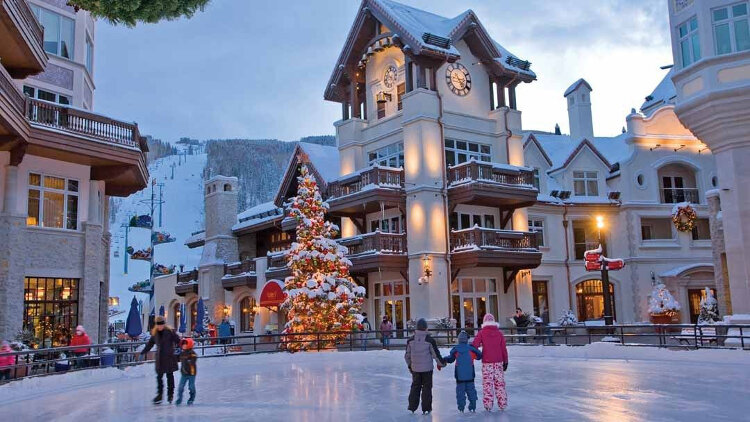 The skiing here is high altitude, it's not uncommon to feel the effects on the first days after you arrive. The village is based at 2500m and the highest slopes 3525m. The combination of height and distance from the moist sea air means the snow is very dry and flattering to ski on.
The skiing covers some 5300 acres connected by 31 lifts. Lift queues are rarely an issue, except on the American public holidays and at weekends after heavy snow when locals from Denver arrive. You can "jump the queues" by booking an instructor for weekend lessons.
The skiing here is great for all levels of skiers and snowboarders.
We have always been disappointed by the après ski in the USA. The Austrians have cracked it, but the Yanks seem happy sipping beer and smoking weed, which is now legalised in Colorado. You have live music and sports bars, but nothing goes on too late.
... Read more