Ski Chalet Deals With A Hot Tub
What can be better than jumping in a hot tub with your friends after a hard day on the slopes? It's little wonder that a catered ski chalet with a hot tub is high on our clients wish list.  We have over 300 ski chalets with a hot tub so on the right website to find a
ski deal
.
Below we show a selection of the latest deals of chalets with hot tubs, but you need to book quickly as the best deals with a hot tub don't hang around for long.
If you are booking a group ski trip, nothing will get more of your friends saying yes, when you tell them about the chalet with a hot tub. You will still get your group discounts when booking with us with up to 1 in 5 going free when booking as a group.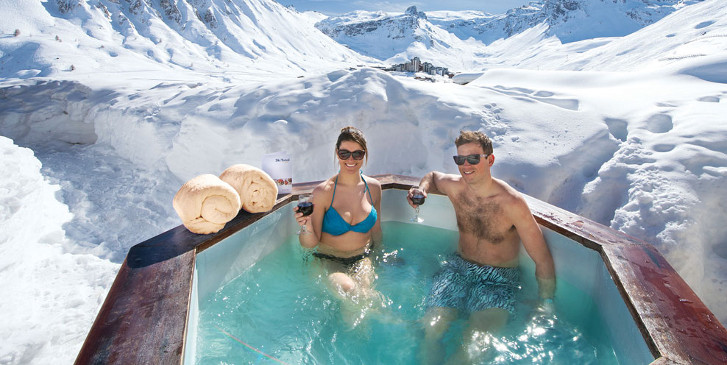 We will find you a catered ski chalet with a hot tub in more of the popular ski resorts in Europe in the most popular ski resorts such as Val d'Isere where 48 of chalets have hot tubs, in Tignes 24 of our catered ski chalets have a tub.  Meribel in the heart of the 3 valleys nearly 50 of our chalets have a hot tub.
Contact one of our team by calling 020 8313 3999 and we will get a list of the most suitable chalets to match your group and budget.
Popular Ski Chalets With Hot Tubs
... Read more
Customize flexibility
Price
Group Size
Board Basis Stars Features
Loading Holidays