Skiline.co.uk wins Gold Service award for the 5th consecutive year
16th February 2018
The team at Ski Line all had smiles today, not just because the half term madness is over and everything went as planned! Today we were notified that for the 5th year running that skiline.co.uk has been awarded Gold Trusted Service award by Feefo, the review website.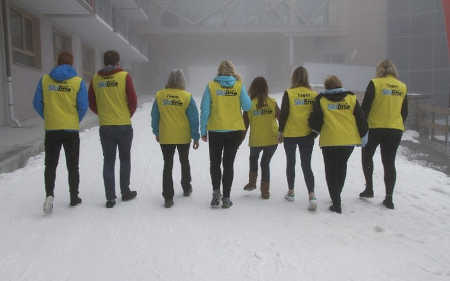 We always aim to deliver a level of service that's noticeably better than our competitors. That's the advice we give will be honest and often from our first-hand experiences and above all, we will search out the best deals from a choice of over 200 ski holiday providers.
When you ask Skiline.co.uk to find you a ski holiday, we search and search and we promise we will put as much effort into finding your perfect skiing holiday, as we do when booking our own.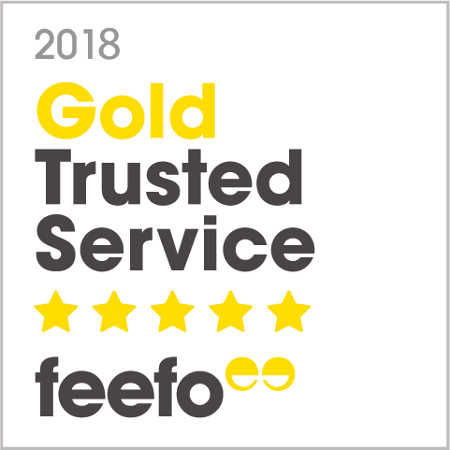 Here are some of our favourite reviews from our clients in the past 12 months.
"Fantastic, efficient and enjoyable booking process- thank you Mal!"
Mal was absolutely fantastic in helping me to book my ski holiday. – Professional, personable and friendly over email and phone – Very responsive to queries, with honest advice which was very helpful about accommodation and ski hire options – helping me to get the best value for money based on my group's criteria. – Helped me to secure a great value ski holiday in a highly efficient and pleasant way!
✦✦✦
"First time users"
Wonderfully assisted by Nikki who was very easy to deal with; responded to all of our questions, looked for alternatives when we weren't sure about our initial chalet selection, phoned when she said she would. All in all, can't fault the service we got – just hope it stops snowing now so that we can make the most of our holiday!
✦✦✦
"Perfect for skiers who want the best ski resort at the best price"
I have used Skiline for the last 20 odd years and always found them very helpful, honest and devoted to giving me the best holiday I can get for the price I can pay. I have never been let down with whatever accommodation I get or the company I ski with. First class!!
✦✦✦
"Helpful & reliable: I have used them for than 10 years"
Excellent
✦✦✦
"5 Star service! We can't wait for our group ski holiday."
Nikki was fantastic! From the moment of our initial call all the way through to our current correspondence I have felt nothing than relaxed which is paramount when organising a large group ski holiday. Nikki managed to find us the perfect chalet when we had given up all hope and was even able to bring the cost down per person as she understood our budget limitations. I would 100% recommend Skiline to friends and family and can't wait to book again with them in the future myself. Thank you Nikki and extended team, we can't wait to get on the slopes.
✦✦✦
"A great, friendly and highly responsive service from Liz"
A great, friendly and highly responsive service from Liz
✦✦✦
"I'm happy to recommend skiline.co.uk"
I tried Skiline for the first time after finding their website online, we had booked with Igluski last year and had issues obtaining our confirmation. I have to say the difference between the two companies is remarkable, the advice given was based on first hand experiences of the sales person, who clearly had good knowledge of the Arlberg ski area. A lovely written quotation arrived with 2 hours listing various suitable options in St Anton and Lech, after selecting the most suitable holiday and paying, the confirmation arrived within minutes. How refreshing to find a company that delivers on the promises it makes. I'd recommend Skiline to others.
✦✦✦
"Elaine helps out again"
Patient as always followed be efficient booking and timely dispatch of paperwork etc. They take the pain out of trying to organise a trip for a disorganized group of friends.
✦✦✦
"Returning customer. They never fail to please."
Excellent communication. Very responsive. Holiday all sorted out in a very short time. Great value for money.
✦✦✦

If your ski holiday is important, book with skiline.co.uk, we think you will notice the difference.