A ski holiday for Christmas 2019 is a popular date for skiers, especially following the fantastic snow we had for Christmas 2017 & 2018. The UK's last white Christmas was in 2010, so if you are dreaming of another, you need to book a skiing holiday to celebrate Christmas in the snow. The ski resorts always look their best at Christmas as the resorts compete to attract visitors. Most ski resorts will have a Santa visit, sometimes he arrives by helicopter and sometimes he's got his skis on.
Don't worry about missing out on a traditional turkey Christmas lunch if you choose a catered ski chalet for Christmas, this will all be done for you. You can either book the whole chalet for a family celebration or book with friends. Most of our chalets can be booked by the room too.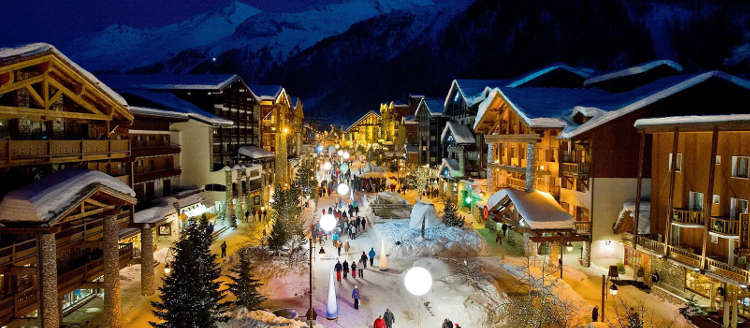 If you are travelling with Children and it's traditional for your family to dress the Christmas tree together, let us know and we will have everything waiting for you, tree, decorations and even a bottle of sherry if you want. We want you to have a special Christmas away from home.
If you choose a hotel, most will offer a Christmas Eve celebration and a gala even meal on Christmas day, so ask us for more details if you have a hotel in mind.
Lots of our clients are choosing to stay with Club Med, especially over the Christmas week, the gala dinner on Christmas eve is spectacular, lobsters, oysters and other fine luxury foods make it onto the menu. The all-inclusive style of holidays means the bar is free too.
Skiing on Christmas day makes a change to a traditional Christmas routine of stuffing the turkey, peeling potatoes and family arguments. You will find the slopes deserted in most ski resorts.
Call our team if you need any advice on ski resorts, the best places to stay and our latest deals and offers. You can reach us on 020 8313 3999. On average our phone lines are answered within 30 seconds.
... Read more