7 nights
Independent Travel
Why Ski in Flachau?
The connection of the ski areas Flachau, Wagrain, St. Johann/Alpendorf, Zauchensee, Flachauwinkl, Kleinarl, Radstadt, Altenmarkt, Filzmoos and Eben created a winter holiday paradise that leaves nothing to desire!
Boarders will find fun parks with loads to do, while cross-country enthusiasts will find 220 kilometres of challenging trails, most of them connected with each other.
The accommodations are located in the four villages Altenmarkt, Flachau, Wagrain and Filzmoos. Located at altitudes between 850 and 1,057 m, these cosy villages set the standard in winter sport. Flachau and Wagrain are the "centre" of the Salzburger Sportwelt. Flachau, home of the ski world champion Hermann Maier, with its many après ski opportunities is the liveliest of the villages. Wagrain also offers a pleasant combination of vivaciousness and comfy village charm.
Altenmarkt doesn't only benefit from its own skiing area but also form the short distance to Zauchensee and Flachau, the most famous skiing areas in the Salzburger Sportwelt. Filzmoos has managed to retain a particularly rural charm and delights visitors that ski Austria with its special flair. All four resorts are connected by complimentary ski busses.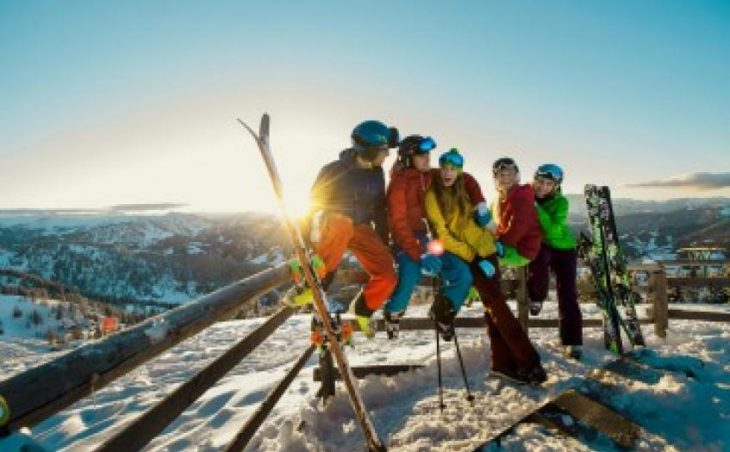 Upper Piste

depth

Lower Piste

depth

Weekly

Snowfall
0 cm
100 cm
200 cm
300 cm
400 cm
Based on weekly average snowfall data November 2000 - April 2018
Pistes
Altitudes
Expert Ratings