Serre-Chevalier is home to a Club Med Resort that resembles a little hamlet of some fifteen chalets. With their wooden and stone facades and sloping tiled roofs, these beautiful buildings fit in perfectly with their surroundings. Inside, the spacious, warmly decorated lounges and family rooms are ideal for sharing special moments with your loved ones. Serre-Chevalier offers a wide range of activities for all tastes, from action and excitement in the Snow Garden and on the slopes of the Grand Serre-Chevalier ski domain, to rest and relaxation in the indoor swimming pool and the Club Med Spa*.
The hotel consists of two Savoy chalets with five floors (with lift), with a harmonious blend of wood and stone.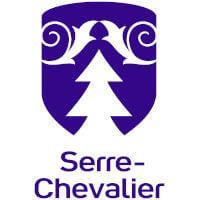 The annexe is adjacent to the main chalet, connected by an indoor corridor.
Club Med offer the UK's only true all-inclusive skiing holidays. It's important you consider this when comparing the cost of Club Med ski holidays with other holidays offered on our website.
Booking a Club Med ski holiday could save you £100's this link explain how.
Our team are experts on everything to do with Club Med, call on 0208 313 3999 to find out why more of our clients are booking Club Med skiing holidays every year.
This is an All Inclusive hotel and includes Lift passes, ski lessons, Entertainment and much more.
Features
Free Alcoholic drinks from the bar all day/night
Ski pass included (From age 4)
Lunch included
Club Med Babysitting (Optional extra)
Club Med Petit club 2 to 3 years (Optional extra) Pre-book
Club Med mini club 4 to 10 years (included in the price)
Club Med Junior club 11 to 17 years (included in the price)
Free Lunch in Club Med mountain restaurants
Club Med Free Ski Lessons for Children (From age 4) (please note that beginner lessons/guiding are not included with short breaks)
Free Club Med ski lessons adults (please note that beginner lessons/guiding are not included with short breaks)
Club Med hotel in heart of the village location
Evening entertainment in Club Med Hotel
Club Room
A well-equipped and pleasant attic Club Room ideal for couples. The option of a Family Room is also available, consisting of 2 rooms with a separating door, furnished in the local style and warmly decorated.
Additional options include a room with Valley View, in the main chalet on the valley side. The most beautiful room in the Resort, spacious, with a balcony offering a magnificent view of the valley.
Facilities
European electrical plugs / 220 Volts
Flat-screen television(s)
Hair-dryer Security safe(s)
Shower room
Telephone
Deluxe rooms
In both chalets, spacious Deluxe Room with generous comfort and warm décor.
Facilities
European electrical plugs / 220 Volts
Flat-screen television(s)
Hair-dryer
Ironing kit
Minibar Security safe
Shower room
Tea and coffee kit
Telephone
Restaurants
Delicious, creative cuisine and impeccable table art. Our chefs pull out all the stops to ensure you have a fabulous and entertaining meal.
Le Vauban
This spacious restaurant welcomes you to recharge your batteries before or after outdoor activities. Enjoy the view over the valley from the spacious terrace.

Smoking permitted on the terrace.
La Meije
This is the opportunity to try some of the most typical mountain dishes, the most famous of which are fondue and raclette.

Booking compulsory, at Reception. Waiter service. Non-smoking area.

Baby corner special service

The Baby Zone, located in the Resort's general buffet restaurant, serves sweet and savoury baby foods and has all the equipment necessary for preparing babies' meals.
Bars
Available all day and evening (during bar opening hours) in all the bars in the Resort (including the nightclub).
Drinks included (served by the glass and in the bars only):
Water, fruit juices, sodas, hot drinks, cocktails with and without alcohol, local and/or international spirits, wines.
Sweet and savoury snacks
Drinks not included in the cost of your holiday include Champagne, VSOP and XO spirits, bottled and canned drinks (available in certain Resorts from vending machines and/or the Club Med boutique®), certain super-premium brands and bottled wines proposed à la carte in some of our restaurants and bars.
The Izoard
With its cosy décor, lounges and panoramic view over the valley, this bar is the ideal environment for relaxing with a cocktail.
Smoking permitted on the terrace.
Le Lautaret
Dance floor, comfortable British-style lounges and a low-key atmosphere are the hallmarks of this bar, which opens when night falls.
Wellness Centre
The minute you step inside the Club Med Spa you enter a world in which relaxation and well-being reign supreme.
This Club Med Spa has
6 individual treatment rooms
1 duo room for tandem treatments
A Zen area
Zen tea room
Bathrobe for use during your treatment
Put yourself in the gentle hands of our beauty and massage therapists and let your senses take over. Choose from a wide range of beauty treatments and massage techniques and a range of beauty products using natural ingredients. Fatigue and tension will give way to a delightful sensation of well-being and serenity.
The majority of our packages are designed for both men and women.
**For information: all the massages on offer in our Spas are designed to enhance your beauty and well-being. We do no medical, para-medical or therapeutic massages. The term 'massage' can also refer to different types of body-sculpting techniques by qualified but non-medical massage therapists.
*** Please note that with current French legislation, children under the age of 6 will only be admitted to Mini Club Med, Petit Club Med and Baby Club Med upon presentation of a medical certificate stating that your child is in a fit state of health for participation in children's group activities.***
Wi-Fi access in the bedrooms, lounges and at Reception. (An additional cost is required to use Wi-Fi facilities)
Childcare
With the benefit of over 40 years' Club Med experience behind it, our Resort proposes innovative clubs for children and teenagers:
Dedicated areas specifically designed for their needs, and equipment designed with a view to comfort and safety
G.O®s with a passion for their job(1)
Numerous activities for all ages: sport, creative activities and games for the different age groups
Opening hours that allow parents to make the most of their stay, and respect the children's desires and sleeping patterns
For information: the children's clubs are open all week, except Sunday.
(1)In France, G.O®s with a BAFA (State diploma for youth group leaders) or childcare qualification, depending on the age of the children; in other countries, an equivalent local diploma or relevant experience.
Baby Club Med® (4 to 23 months) (optional extra)
A gentle haven for little ones, safe in the experienced hands of their dedicated G.O®s. Focus on early learning activities and motor skills:
Petit Club Med® (from 2 to 3) (optional extra)
Fun and spacious premises, your toddlers will have a great time with their friends, and explore a wide range of activities designed to introduce them to new experiences:
Sport: learning to ski (from 3 years old)*, gym sessions, walks, etc
Making things: painting, collage, coloured stickers
Expression: dressing up, makeup, fashion shows, listening to music, puppets
Play: outdoor games and board games
Rest time and siesta, lunch and tea
Evening: songs, games, nursery rhymes, shows
Mini Club Med® (from 4 to 10) (included)
We've thought of everything possible to ensure your children have a unique, adventure-packed holiday, with discovery, sports and activities for each age group.
Juniors' Club Med® (11 to 17) (included)
Teenagers can meet up in a dedicated space and take part in the activities that interest them most, in the company of their G.O®:
Sports activities: Alpine skiing or snowboarding lessons or, during school holidays, the Multi Snow Sports Programme
Artistic activities: shows, crazy signs
Evening: entertainment, films, shows
Menu options:
The bars and restaurants cater for every palate for breakfast, lunch & dinner.
Most packages offer you a pre-paid open-bar, during the day and evening, where you can enjoy a complete range of popular branded drinks and sweet and savoury snacks. Drinks are also available during meal times, so you don't have to worry about the bill at the end of your stay! All meals are included in the package price if you dine in one of the Club restaurants.
Club Med Ski Rental Prices
Although we offer, probably the best deals for ski rental via our partner Ski Set, the convenience of renting Club Med's ski is what most of our clients booking a Club Med skiing holiday choose.
The skis, snowboards and boots are generally are brand new for the season and excellent quality brands. Children's helmets are always Free of charge.
2019/2020 Season

Ski Hire

Adult Cost (12yrs+)

Child Cost (4-11yrs)

Beginner Ski - Leisure
£85
Intermediate Skis - Sport
£109
£55
Advanced Skis - Performance
£127
£76 (tbc)
Expert Skis - Prestige
£162
Advanced Snowboard - Performance
£127
Snowboard - Sport
£110
£65 (tbc)
Snowboard Boots
£53
£44
Standard Ski Boots
£53
£44
Prestige Ski Boots
£71
Adult Helmet
£23
Child Helmet
N/A
Free

Club Med has built its reputation on the quality of its food, unlike in a chalet, all the chefs working at Club Med are fully trained chefs. We will try and give you an idea of what you can expect, but with Club Med the choices are endless and are designed to cater for all nationalities to stay at their hotels.
Families with fussy children love Club Med, the choices are so varied and wide, even the fussiest dinner will find a perfect meal.
All food and drink are included in the cost of your holiday, these include cocktails served at the bar night and day and snacks throughout the day and of course includes the three main meals of the day.
Breakfast choices include cooked:
Full English which will include sausage, bacon, tomatoes, mushrooms, etc.
Continental style breakfast, freshly baked croissants, jams etc.
Cold meats and cheese and choice of breads
Fruit juices, milk shakes, coffee, and a wide choice of teas
Lunch choices include
Always an expensive part of a ski holiday but not with Club Med as it's included. The choices are endless
Massive choice of starters:
Cooked steaks, beef, lamb, fish dishes etc.
Freshly cooked vegetables
Huge choices of deserts
Unlimited table wine
(If your Club Med hotel is ski in ski out you come back to the hotel for lunch, if your hotel isn't ski in ski out, Club Med will have a mountain restaurant exclusively for Club Med guests) Please ask us for details
Evening meal
Before dinner is served canapés will be served in the bar area
The evening meal is what a Club Med holiday is all about, it would be impossible for us to list all the choices here, but dishes will come from all corners of the world and will include, Savoyard inspired dishes, Asian dishes, French dishes. We have even been served oysters and lobster. They could be perhaps 20+ choices of desert and a huge selection of starters. Wine is unlimited a choice of several reds, whites and rose wines are available