Ski Hotel Holidays, Tignes, France
Tignes is a fantastic destination for a skiing holiday at time of the ski season, it's a high snow sure ski resort and when weather forecasters are predicting rain down below 1800m, that means fresh snow in Tignes, as most of its skiing is above 2100m. You can confidently book a skiing holiday here from November to the end of April, they ski on the glacier in Tignes in August!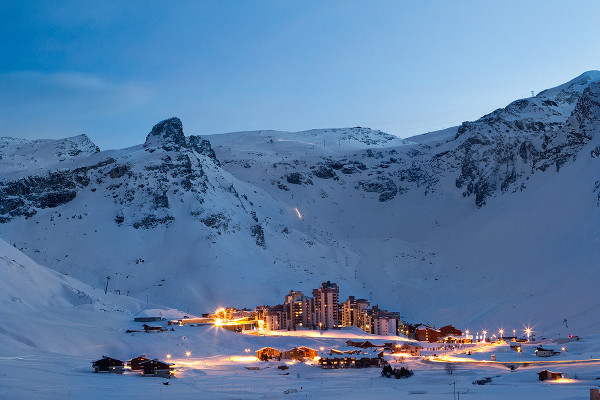 We have hand-picked around 20 of the best hotels in Tignes, including a couple of our Chalet hotels such as the Ski Lodge Aigle and  Le Dome which are run and operated by British tour operators and offer exceptional value for money.
For families with young children we highly recommend two Chalet hotels operated by Mark Warner called the Chalet hotel Aiguille Percee and Chalet hotel L'Ecrin.  We also recommend Club Meds all-inclusive hotel in Tignes Val Claret.
Our Chalet hotels operate in a similar way to a half board hotel,  as a bonus un-limited wine is available with the 3 or 4 course evening meal and in the afternoon tea and freshly baked biscuits and cakes are provided. Please note in our catered ski chalets and our Chalet hotels the staff get a night off each week, evening meals are provided only on 6 nights.
We also highly recommend the Club Med all-inclusive hotel in Tignes. The price of a Club Med skiing holiday includes a ski pass, ski lessons both morning and afternoon, kids clubs, drinks from the bar including cocktails, snacks and soft drinks for children, and even lunch, and the standard of the foods is very good too.
As an alternative to booking a hotel in the ski resort of Tignes, why not consider booking a catered ski chalet in Tignes, we have over 60 to choose from. You don't have book the whole ski chalet, as most of our chalets are sold by the room.
... Read more
Loading holidays ...