Find out all you need in our guide to learning to ski for the over 40s. When it comes to winter sports, skiing often takes centre stage. It's not just for the young and fearless; in fact, skiing can be incredibly rewarding for those of us who are over 40. The benefits of hitting the slopes later in life are numerous, from physical health to mental well-being and even the sheer joy of being surrounded by breathtaking winter landscapes. In this travel blog, we'll explore why skiing is the perfect activity for those in their 40s and beyond.
Embrace a New Challenge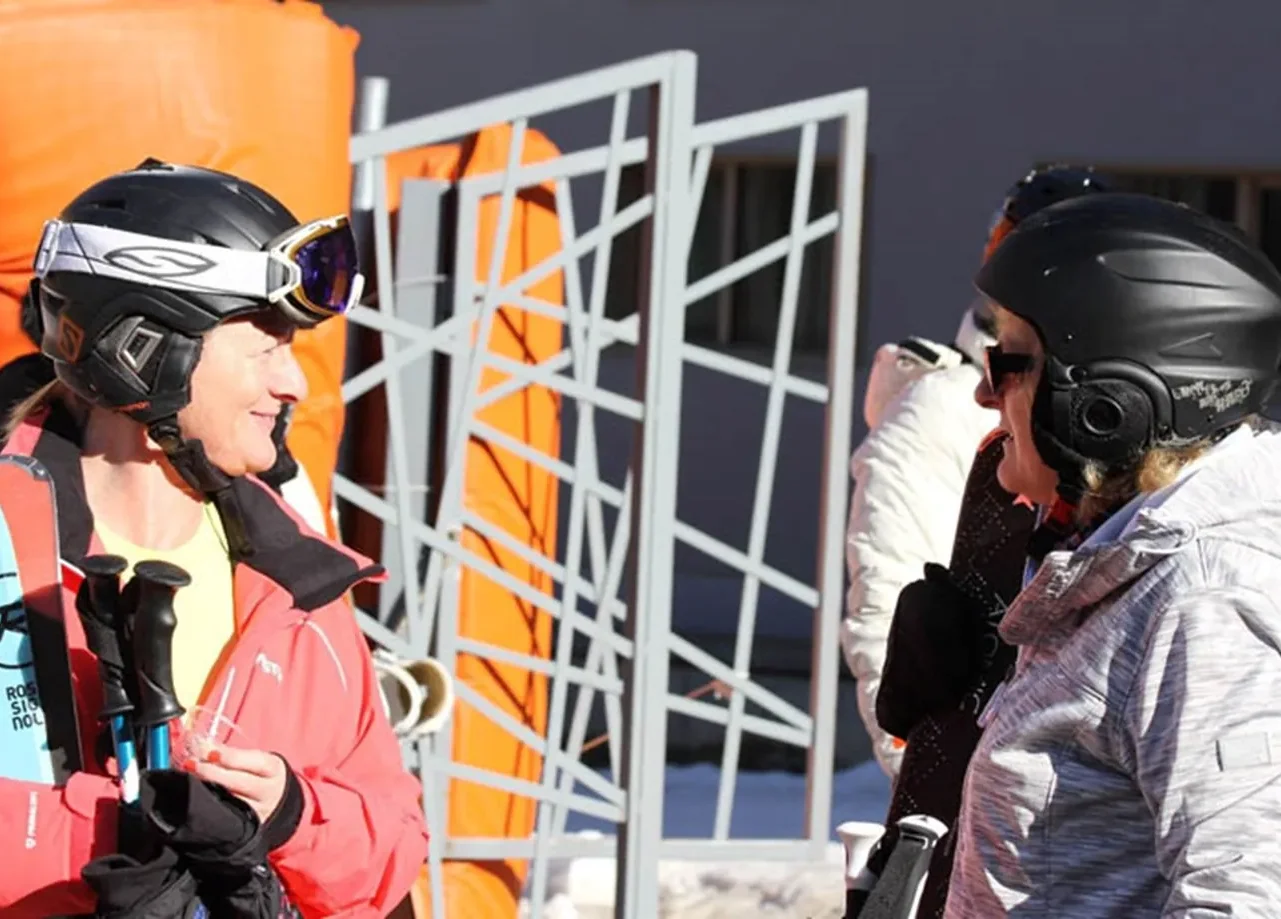 It's never too late to take up skiing, in fact around 75% of Ski Lines clients, are in the 40s to 65 age bracket anyway. You won't feel out of place either skiing or in the après ski parties afterwards.
Learning to ski at 40 takes just a little more effort, a lot of determination and courage, but it doesn't take long to master the basics.
Stay Active and Fit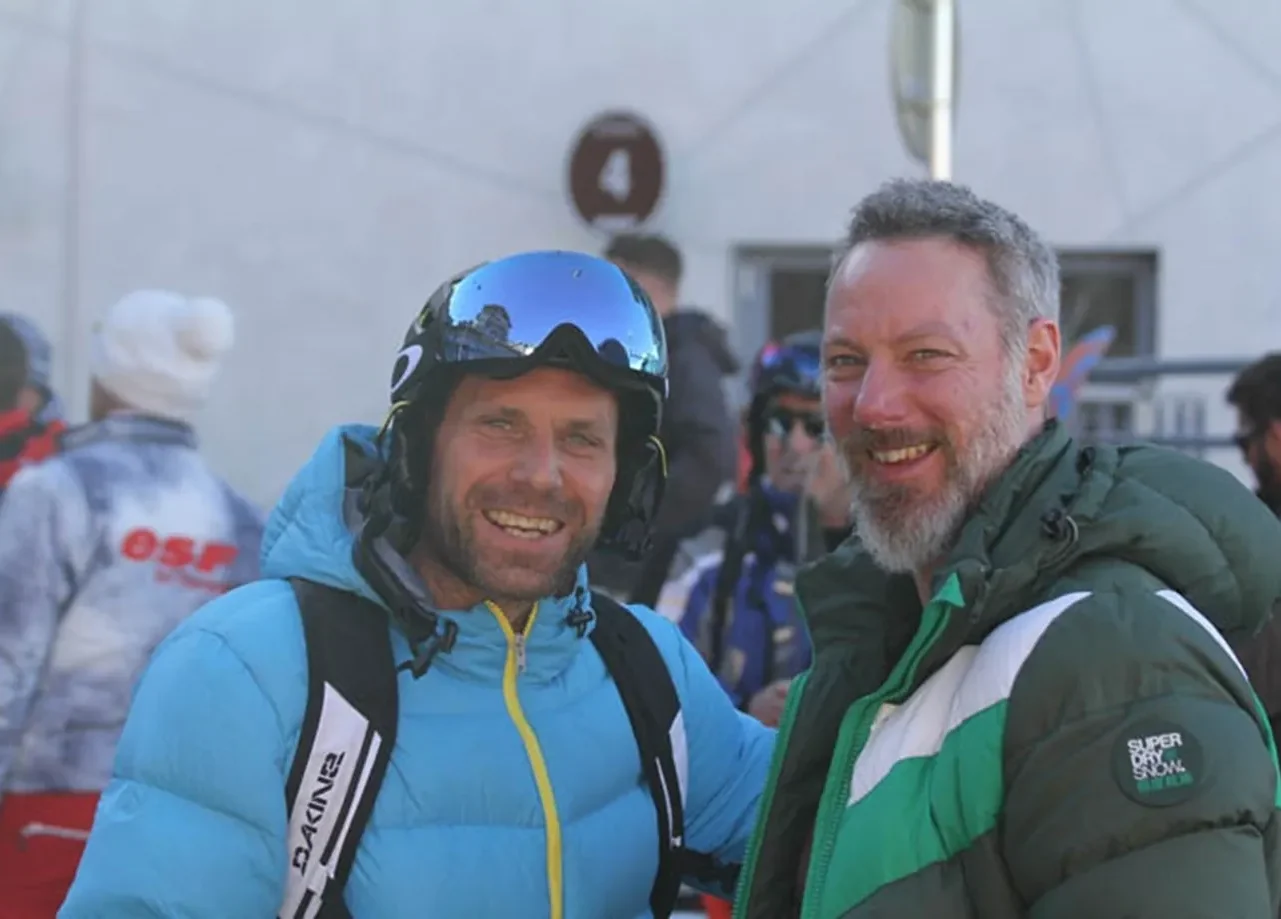 One of the most obvious benefits of skiing is the physical activity it provides. It's an excellent way to maintain or improve your fitness level as you age. Skiing engages various muscle groups, enhances balance, and helps with cardiovascular fitness. Plus, the thrill of gliding down the slopes makes exercise fun and enjoyable.
Joint-Friendly Fun:
Skiing is a low-impact sport compared to high-impact activities like running. The smooth gliding motion puts less stress on your joints, making it a suitable choice for those with joint issues or those looking to protect their joints as they age. The gradual learning curve allows you to progress at your own pace.
Mental Well-Being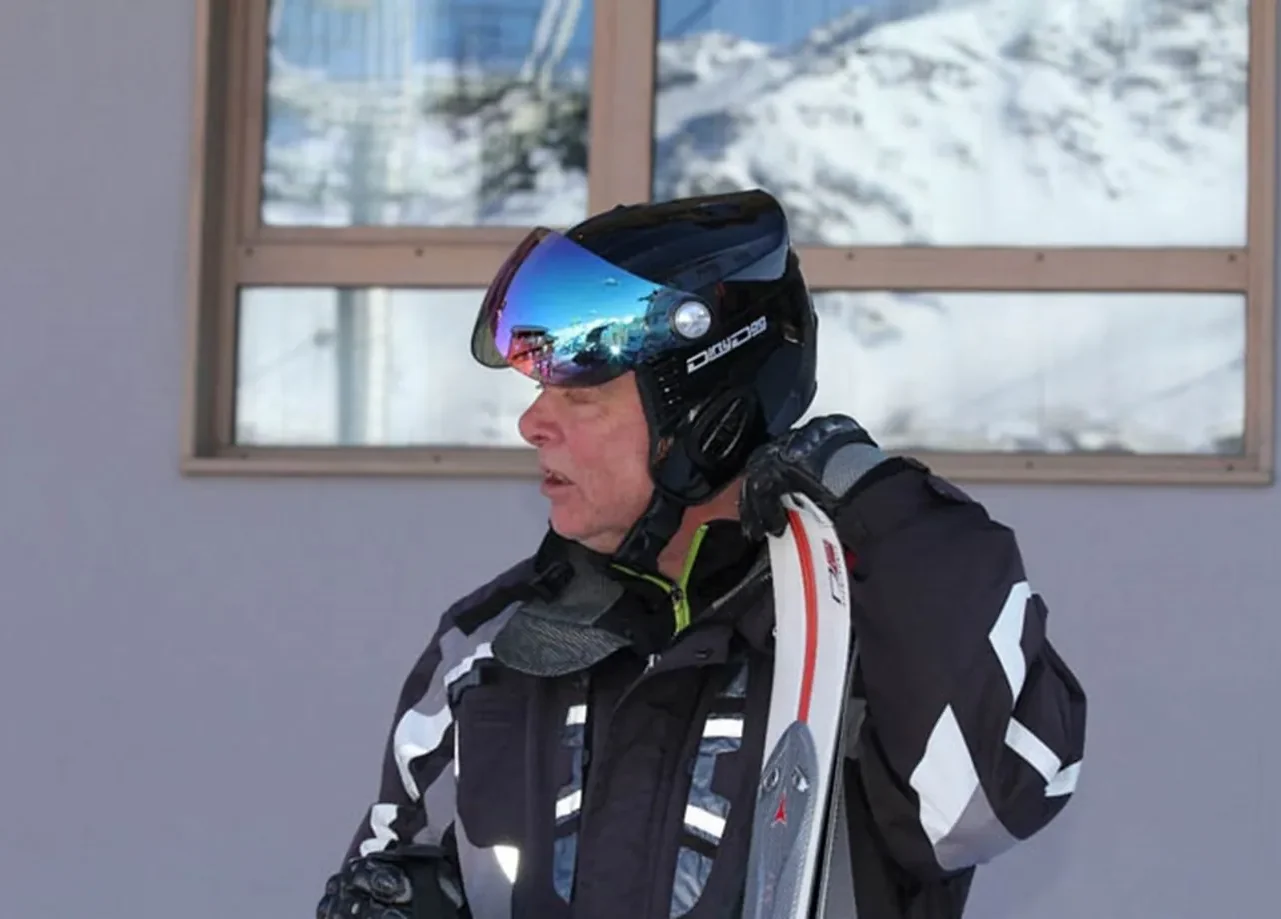 The combination of breathtaking mountain scenery and the exhilaration of skiing down the slopes can have a positive impact on your mental health. It's an excellent way to reduce stress and increase feelings of happiness. The natural surroundings also offer a sense of serenity and tranquillity that's hard to find elsewhere.
Social Connections
Skiing is a social activity that brings people together. Whether you're skiing with friends, and family, or making new friends on the slopes, the ski community is welcoming and inclusive. You can enjoy the apres-ski scene, meet fellow skiers at lodges, and form lasting connections.
Mastering a Skill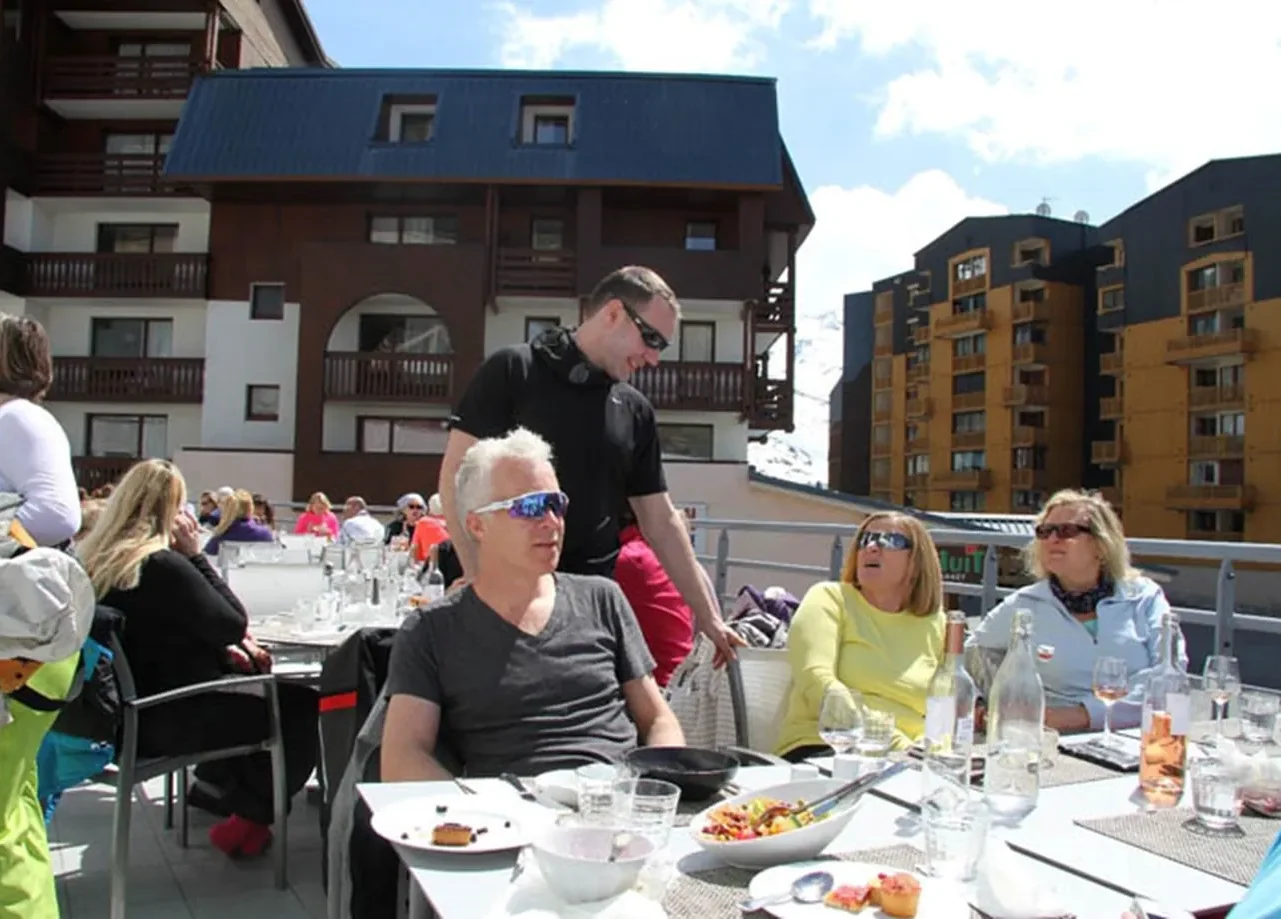 Learning to ski or refining your technique is a gratifying journey. It's a sport that continually challenges you, and there's always room for improvement. Progressing from green runs to blues and eventually tackling black runs is a satisfying accomplishment that boosts confidence and self-esteem.
All-Season Adventure
Skiing isn't just a winter activity. Many ski resorts offer year-round experiences like hiking, mountain biking, and even golf in the summer. This versatility makes it an ideal destination for active individuals who want to enjoy the great outdoors all year.
Club Med is recommended by Skiline.co.uk for your first ski holiday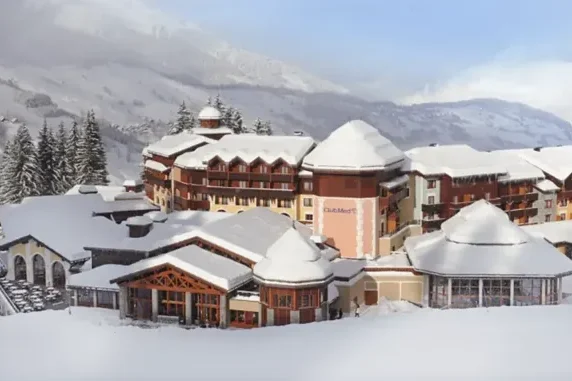 Ski Line has been Club Med's top agent for 15 years, it's difficult to imagine a more perfect choice for the 40+ age group, especially if you are new to skiing.
Club Med hotels are always right on the slopes, and the in-house ski instruction starts right in front of the hotel. Classes are divided into ability groups, so if you are skiing with friends who already ski, Club Med is perfect too.
The lessons start after breakfast, normally around 9 am, and return to the hotel for lunch, groups often choose to dine together, so friendships are quickly established. In the afternoon, it's back to your lessons. After 7 days, most new skiers will be happy to ski down the blue runs (more gentle slopes) and some will be happy on the red runs (moderately steep slopes).
Club Med do après ski well, on sunny days expect music and dancing in ski boots, while you enjoy free cocktails, or head to the bar, where live bands and snacks await. If the party vibe isn't for you, you will probably head to the spa. All of Club Med's hotels have excellent spas with pools, hot tubs and sauna. If your limbs and mussels hurt, the massage therapy rooms are where to head.
Expect to pay around £1,500 per person for an all-inclusive package, at Club Med which will include, all your meals, wine with dinner and lunch, all your drinks from the bar, snacks and soft drinks, tea and coffee for a package with flights from the UK, the only additional costs is ski rental.
Which Club Med resorts are best for beginners?
Pragelato, in Italy
Serre-Chevalier in France
Samoens, in France
Alpe d'Huez, in France
La Rosiere, in France
La Plagne in France
Les Arcs in France
Valmorel, France
Learning To Ski For The Over 40s, Try Club Med: A Summary
Skiing for the over 40s is not just a sport; it's a lifestyle that offers a multitude of physical, mental, and emotional benefits. It encourages you to break free from your comfort zone, stay active, and embrace the beauty of the natural world. So, if you're looking for a rejuvenating and thrilling way to spend your winter, pack your ski gear and head to a wonderful Club Med resort in the mountains. Embrace the freedom of the slopes, and let the mountains become your playground. It's time to elevate your life through the incredible benefits of skiing.
Chat with our experts
For more tips and the best places to stay on your next ski holiday, call our expert sales team on:
020 8313 3999