Tips For First-Time Skiers And The Best Resorts For Beginners
6th March 2019
Chances are, it was after listening to a friend bragging about their skiing conquests in the mountains, that got you thinking about trying skiing for the first time…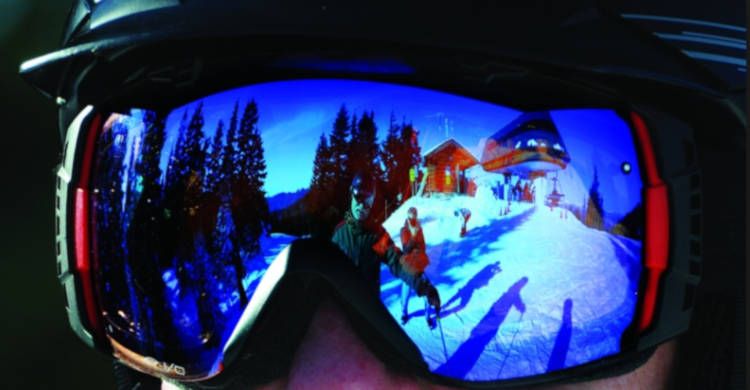 The fatal mistake many first-time skiers or snowboarders make is being talked into joining an established group of their skiing friends. I'm not saying don't go with your friends, skiing is a fantastically social holiday and going with friends is the best introduction to the sometimes, crazy activities available in ski resorts.
Joining your skiing friends is a great introduction to life in the mountains.
The problem for first-time skiers is, a lot of experienced skiers have the self-belief that they are instructors too! Don't let your friends mate Dave, talk you into his tuition technique of taking you up to what he considers a gentle slope and instructing you to copy whatever he does- chances are this will put you off skiing forever!

Skiing isn't easy in the first 2 days, nor was learning to ride a bike, but once you crack it, it's easy.
If you are joining a group of friends, remind them it's your first time. Not all ski resorts are suitable for beginners, sure, they all have nursery slopes, but it's the progression slopes that are more important for beginners.
Book your ski lessons in advance
The best ski school are always the first to sell, so make sure your place is reserved. Typically group lessons are morning or afternoon, most beginners find the first couple of days hard work and full days might be too much, depending on your fitness levels. We recommend morning lessons, then practice what you learnt in the afternoon. Private one to one lessons are also available to maximise your tuition time. The team skiline.co.uk know some excellent independent instructors if you require recommendations. We also deal with all the best ski school.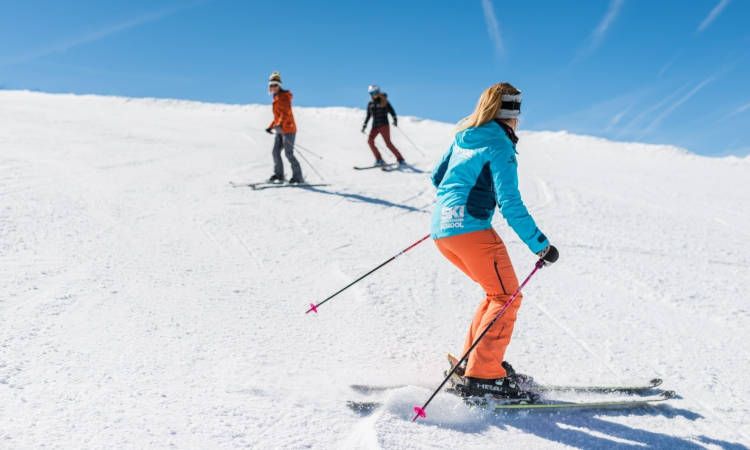 Where to go
The top priority for first-timers, should be the progression slopes, the slopes you will ski on once you have mastered the basics, which is normally by day 3. Do your research, we particularly recommend the "where to ski books" written by friends of Ski Line, two of the best ski journalists, Chris Gill and Dave Watts who have kept updated the 'skier's bible'. The latest publications include "where to ski in France" and "Where to ski in Austria". We love the no-nonsense reviews of Chris and Dave, which cut through the sales pitches on some tour operators' websites.
A good ski specialist agent will also help you. Our team are experts in our field and will be able to offer advice.
Top 10 suggestions for ski resorts for beginners
| Resort | Country | Description |
| --- | --- | --- |
| La Rosiere | France | Lovely wide confidence building runs excellent nursery slopes |
| Saas Fee | Switzerland | Special beginners pass saves money, good slopes to learn. |
| Flaine | France | New gentle slopes offer long green runs, ideal for beginners |
| Cortina | Italy | 3 separate nursery slopes excellent blue slopes to move to |
| Pamporovo | Bulgaria | Low cost and ideal, most of the slopes are easy, wide and gentle. |
| Ellmau | Austria | Two nursery slopes and excellent progression slopes to move to |
| La Thuile | Italy | Linked to La Rosiere, France but with an Italian flavour, easy runs. |
| Passo Tonale | Italy | Easy high sunny wide runs that favour beginners, good value ski pass |
| Alpe d'Huez | France | Lots of easy green and blue runs at a high altitude, so snow sure |
| Cervinia | Italy | Low-cost beginners pass, excellent wide gentle slopes to progress to |
Clothing required for your first ski holiday
Depending on the time of year, temperatures in the mountains could drop as low as -20. Layers are the best way to keep warm. On your first trip, see what you can borrow, as to kit yourself out in the latest mountain fashions could set you back £300+. Chances are friends will be happy to loan you ski pants and jacket. See our blog about what to pack.
On the mountain you will need sunblock, you won't believe how strong the sun is when combined with white snow and thinner air, don't be thinking factor 8 will work, you need total block, even with total block you will still get a suntan.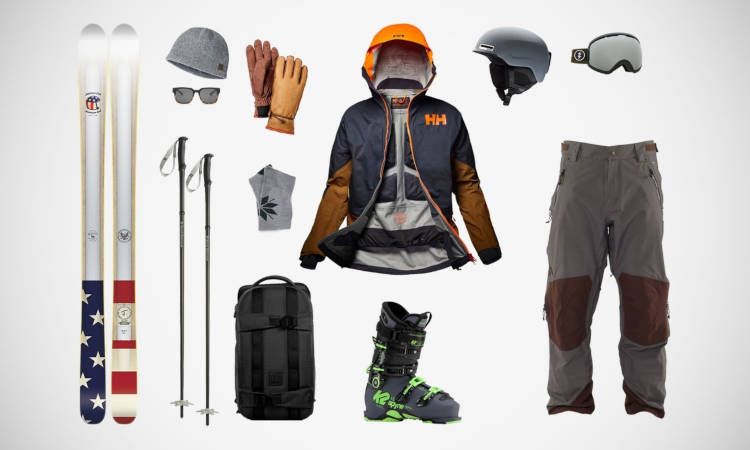 Sunglasses are essential for both skiing and to enjoy the long terrace lunches on mountain restaurants. Mountain restaurants are plentiful and available near most of the ski runs, prices are of course higher, so carry water, the combination of altitude and the effort used to stand after a fall, is thirsty work!
Travel Insurance is essential
On average each ski flight returning to the UK will have someone in a sling or on crutches. It's unlikely that you will be injured beyond a few bruises, our EHIC won't work for medical cover, thanks to Brexit, but the real costs for your insurance company would be the cost of getting you to a medical centre, often a helicopter is the best way, the cost would be at least £3000! Good winter sports insurance cover will cost around £40 for 7 days in Europe or £60+ for annual cover. Make sure your travel insurance covers winters sports.
Skiing as a family
Learning to ski together is a wonderful family experience and but can bring added complications. Who is going to collect your children from the ski school meeting point if you are in lessons too? How are you going to reach the ski school meeting point from your holiday accommodation, if its too far, chances are you will be carrying both yours and your children's ski. In ski boots, that's hard work, so not ideal before starting your first lesson.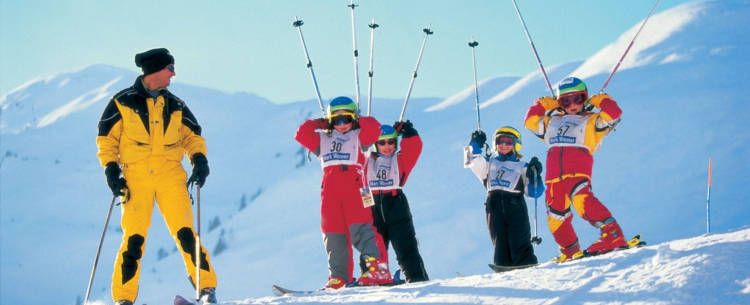 There are several excellent tour operators such as Mark Warner, Ski Famille and Ski Esprit which work well for children up to 12 Including childcare and nannies to help out with delivery to ski school and collections too.
A Club Med skiing holiday should also be high on your list of holiday companies. Club Med include a ski pass and 5 full day ski lessons in the cost of your holiday. All but 2 of Club Med's ski resorts are located right on the slopes, so you can save your energy for skiing. Club Med have hotels in several of our recommend ski resorts in the list above. Ski Line offer a 15% discount on Club Med skiing holidays if you book early.
Useful links
Buy the Where to ski book which offers good advice on ski resorts everywhere, including sections about suitability for beginners and family skiing holidays.