So You Want To Ski Off Piste
7th October 2016
Our specialist ski weeks in Tignes and Val d'Isere with Henry are designed especially for you.
There isn't anything about skiing off piste that Henry Schniewind doesn't know, his international reputation as an expert off piste guide and avalanche expert has seen him lecture and share his passion for skiing in deep snow.
Now you can ski with Henry in special weeks in Val d'Isere and Tignes, Henry's backyard!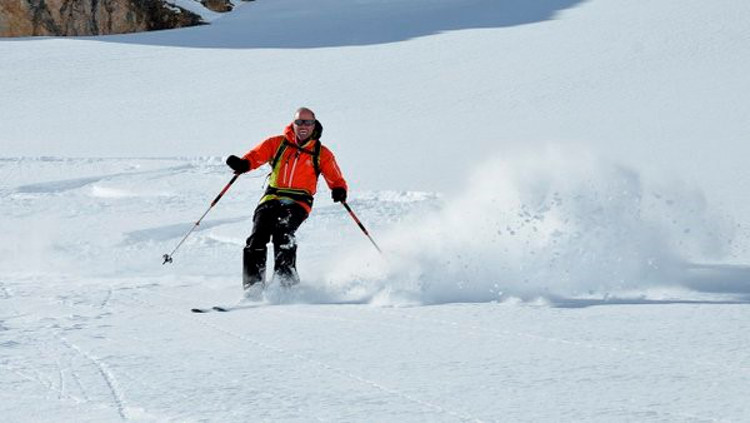 Two Weeks for First timers giving a great introduction to the fun of skiing off piste
Henry's 'Introduction to off-piste' in 2017
Designed for confident on-piste skiers ready to leave the safe haven of groomed runs to explore the exciting world of back-country skiing.
Chalet Hotel Le Val d'Isere, Val d'Isere 22nd Jan (package costs £819 + course cost £495)
Chalet Hotel L'Ecrin, Tignes 26th Feb (package cost £969 + course cost £495)
Two weeks for off piste skiers who want more!
Henry's 'Going further off-piste' in 2017
Tailored for competent off-piste skiers looking to explore further and learn how to make decisions in avalanche terrain.
Chalet Hotel Le Val d'Isere, Val d'Isere 29th Jan (Package costs £899pp + Course cost of £495)
Chalet Hotel L'Ecrin, Tignes 5th Mar 207 (Package costs £969pp + Course cost of £495)
End of the season spring off piste skiing in Val d'Isere
Henry's 'Spring off-piste' in 2017
There are typically more opportunities for touring at the end of the season and the idea for this week is to enjoy the spring snow.
Chalet Hotel Le Val d'Isere, Val d'Isere 16th April (package costs £829 + course cost of £495)
5 mornings of ski instruction including:
– 3 mornings exploring off-piste terrain including an intro to off-piste techniques
– 1 morning working on your on-piste technique to improve off-piste technique
– 1 morning 'talk and ski' covering snow conditions
– 2½ hours afternoon transceiver training session
– Pre-departure video material
– Pre-departure Q&A online with video meeting with Henry
– 2 evening avalanche talks
– 1 lunch & 1 evening meal with Henry
– Access to HAT online training portal in advance
– Certificate of off-piste excellence
– Access to exclusive prices for beeper, backpack, shovel, probe and airbags
Single? And still want to join our off piste training courses?
We have 4 rooms held in both our chalet hotels reserved for single skiers joining our courses where you can have a room for sole use for a special price of just £240, so book quickly.