25th September 2015
Ski resorts are quick to market and advertise the size of their ski areas in order to attract more visitors and It seems that we skiers and boarders like big ski areas!
So we weren't really surprised when two years ago German Cartographer Christoph Schrahe first reported that nearly all ski resorts appeared to be deliberately exaggerating the length of their pistes.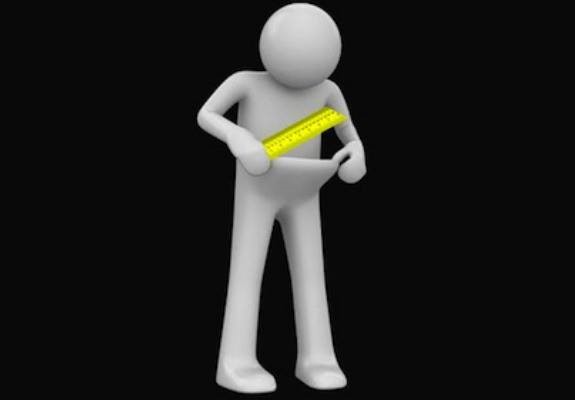 Dr Alfred Kinsley when carrying out his research for his famous study into human sexuality had faced a similar problem when he asked 4000 men to self measure the lengths of their penis!
So should we allow ski resorts or men for that matter to be allowed to measure up their own assets? Or should someone else be in charge of the ruler!
When Chrisoph first published his report we were shocked at just how exaggerated some resorts had been. The Monterosa ski piste was overstated by 100%. Even the Three valleys which we all know covers 600km is in fact only 425km!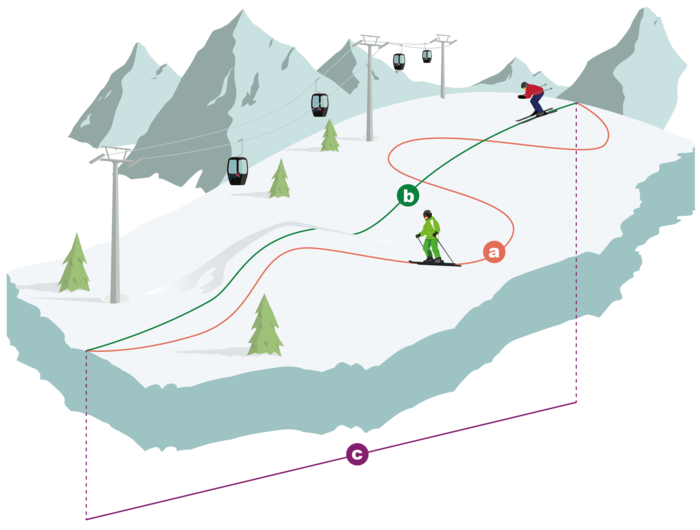 Christoph Schrahe took his measurement in the same way we had assumed every ski resort would measure their pistes, by drawing a line down the centre of the piste which follows the contours of the mountain and measure it. It didn't occur to us that they could possibly be another way to measure a length of anything. Christoph used the latest GPS technology for his measurements.
Several ski resorts hit back by claiming, quite rightly, that skiers don't ski in straight lines, but how else can we compare one resort to another if ski resorts are allowed to simply guess how many turns a skier might do, a beginner one would assume would make more turns than an advanced skier.
Some ski resorts embarrassed at being found out, decided to change their ski areas measurements to hectares or acres, which to us seemed madness as I haven't got a clue how big a hectare is or how long it would take to ski!
The problem got worse when some ski resorts measured the whole area, including the bits you couldn't ski while others only measured just the pistes themselves, making comparisons between different ski resorts impossible.
At last there is a solution that we hope the ski resorts will buy into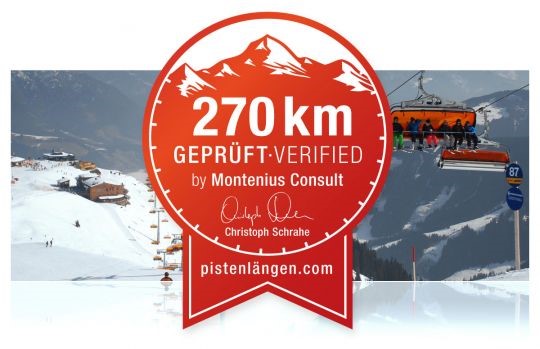 The wake of publicity surrounding Christoph Schrahes study lead to him to start a ski area consulting company called Montenius Consult, where he issues ski resorts with certified measurements. So far the take up has been slow with just 29 ski resorts signing up. Kitzbuhel and Saalbach, Hinterglemm are three of the best known. For the other ski resorts we suggest you take their claims about the length of their runs with maybe a little a pinch of salt………