Say Hello To Courchevel's Fast Lift
15th December 2017
The Ariondaz bubble lift in Courchevel first went into action in 1974. Thankfully, it has now been replaced with a quicker and more efficient and a lot brighter ski lift, thanks to the LED lights added to the outside. The lift will follow the same path as the old Ariondaz lift, only a lot quicker!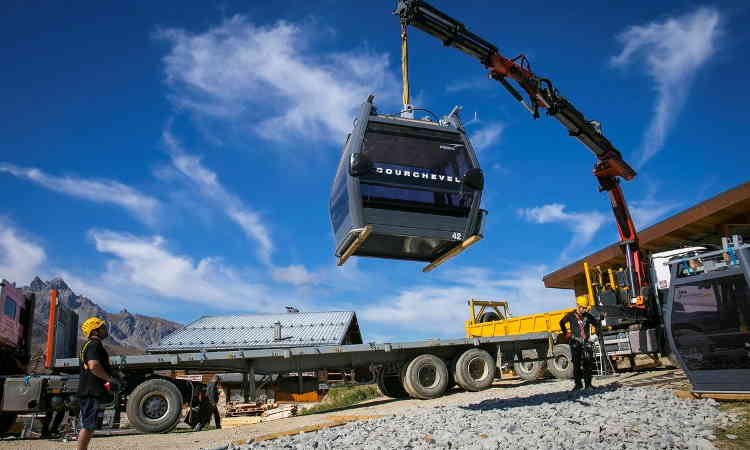 The New Ariondaz lift being installed in the summer
Skiers will no longer have to endure the 10-minute wait that it took to get up the mountain or wait in long queues that often blighted the experience.
The new lifts will take under 7 minutes and is a great addition for skiers and snowboarders eager to get out on the slopes without any delays.
The newly upgraded lift moves up to 2,400 skiers per hour in 8 person bubble lifts and to ensure you experience a comfy ride, the bubbles use tubular pylons rather than electricity pylons to meet Courchevel's visual and environmental impact policy. This new Ariondaz lift is also the first in France to be lit outside with LED's powered by onboard solar panels and should be a great new spectacle to the night skyline of Courchevel. We understand that the lift will operate after dark on two nights a week when it will stay open.
Click below for the latest skiing holiday deals to the Three Valleys.